Noteworthy Technologies Designed To Help Older Generations Live Their Best Lives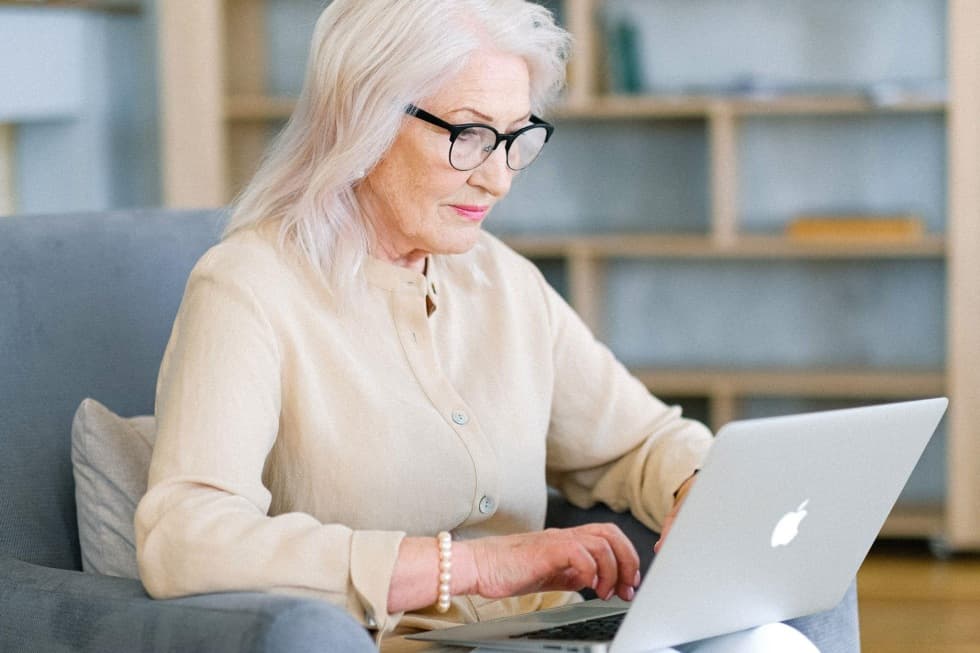 As we pass through life, the circumstances of aging overtake us. Despite the drawbacks, there are glorious benefits, such as retirement and playing with grandchildren. Technology is one tool we have to help us age in place with grace and class. Here are a few examples of gadgetry equally easy to use and worthy of notice.
Phones
Modern telephones are technological showcases brimming with options that were once unimaginable. It's no wonder why so many older individuals are intimidated at the thought of using one. According to researchers, the number of smartphone owners drops off precipitously according to age, with only 59% of those between 65 and 69 years young possessing one. Among those aged 70 to 74, that number drops to 49%.
Fortunately, there are options designed specifically for these demographics. Senior-oriented phones feature larger-than-average buttons, bright displays with easily navigable menu systems, and straightforward signup plans, among other helpful qualities.
Computers and Tablets
Modern society practically demands owning a computer. If someone does not choose a full-on desktop or laptop, a tablet can handle sharing pictures, watching home movies, and accessing online news. As with portable phones, the myriad options can present a dizzying challenge for those who grew up during a different age. Some computing systems remain better than others for people of a particular vintage. To begin with, they're less heavy and easier on the wallet. Picking an appropriate one is a matter of weighing price against practical needs. For anyone still uncomfortable with the notion of entering the digital universe, classes are available to help surmount that psychological hump.
Though they may suffer high anxiety over the concept, persons with enviable levels of life experience should consider the advantages of owning a computer or tablet before deciding against such a purchase. For instance, digitization can play a significant role in reducing clutter. Medical records and other vital documents can be scanned, thus letting users feel comfortable throwing away their printed counterparts. PDF merger tools are useful for keeping these collections of records together. Then, pages can be moved around into the most logical order, thus making information easier to find and reducing search time. Having all records accessible in one digital document can be quite helpful.
Bathrooms
The toilet seat of the future is one advance that requires no knowledge whatsoever. Cutting-edge loos automatically analyze bowel movements and urine, collecting data that medical professionals may access. First being tested inside group living communities, soon anyone will be able to have an in-home, high-tech spot to rest their buns.
Digital shower systems are another futuristic technology that plays a positive role. These installations constantly monitor temperature, thus preventing water from heating up to dangerous levels. Some even come with colored lights, music, and aromatherapy options.
Companions
A growing body of science suggests that petting animals can improve older people's lives in various ways. They are more active, become better able to deal with health issues, and enjoy enhanced socialization. Still, owning a pet remains a significant responsibility. Robotic creatures provide the same benefits as their organic inspirations, yet they never have to be cleaned up after or misbehave.
As we travel into the future, the lifestyle enhancement alternatives available for seniors continually grow. Anyone experiencing their golden years ought to recognize the panoply of gizmos at their disposal. Trying them is bound to reinforce minds, bodies, and souls.
Do You Want to Age in Place?
Oscar Senior provides remote home care solutions like video check-ins, medication management, vital monitoring, and emergency alerts to help seniors feel safe and confident about aging in place.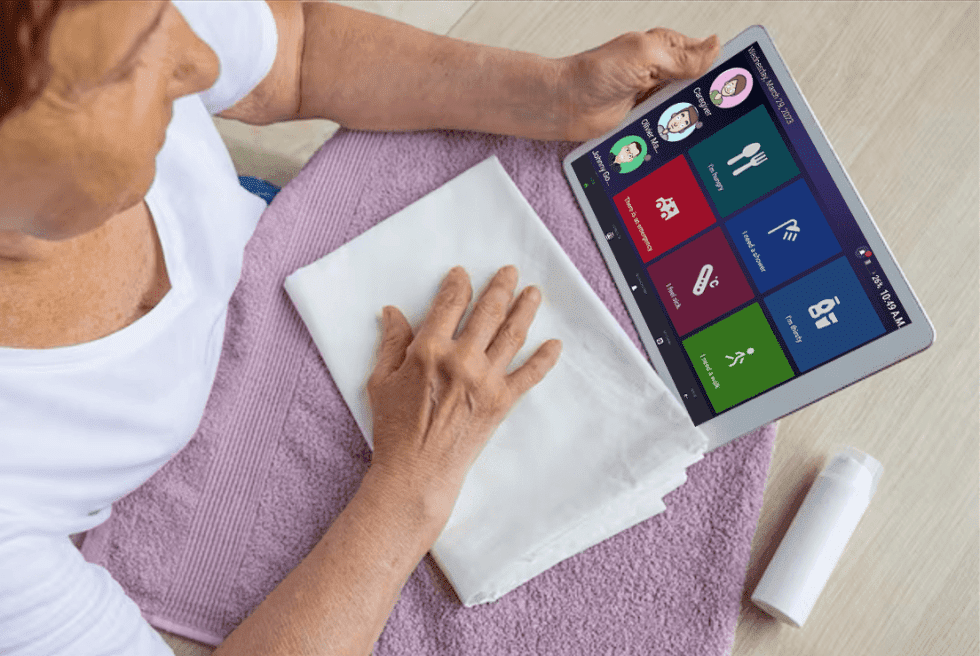 Did you know you can use digital care app Oscar Senior for customizing your clients call requests? Special call requests, such as "I'm hungry", "I fell down", "I need a shower", and others, are designed to provide a quick and efficient way for clients (patients or residents) to communicate their needs to care providers, and save the care providers' time.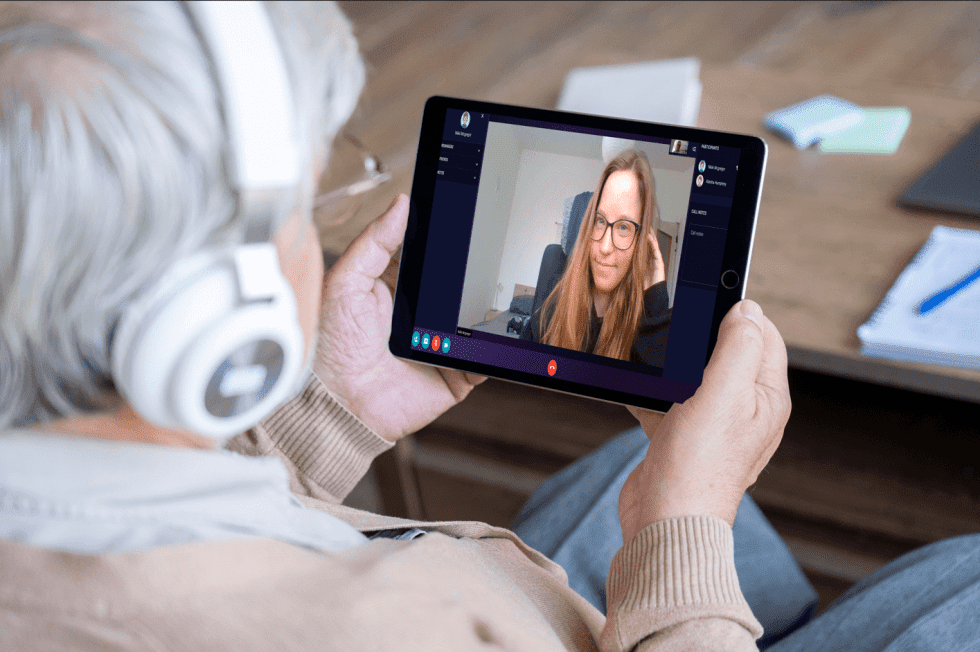 The majority of seniors experience isolation and loneliness, leading to negative impacts on both their mental and physical health. What to do about it? How to fight this global issue?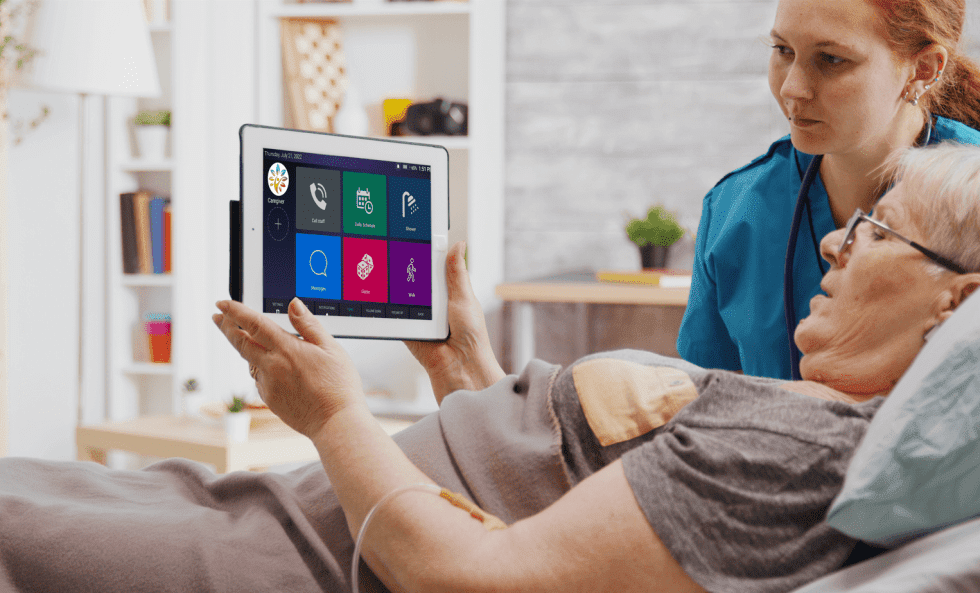 Let's check our tips and tricks for remote care. We are going to show you everything you are able to do by providing remote care via Oscar Enterprise. In this article, we are going to look closely at home care.