Take the person-centered care to the next level
Choose the content and features of the Oscar Senior platform for virtual care and adjust it to the special needs of your caregivers and their senior clients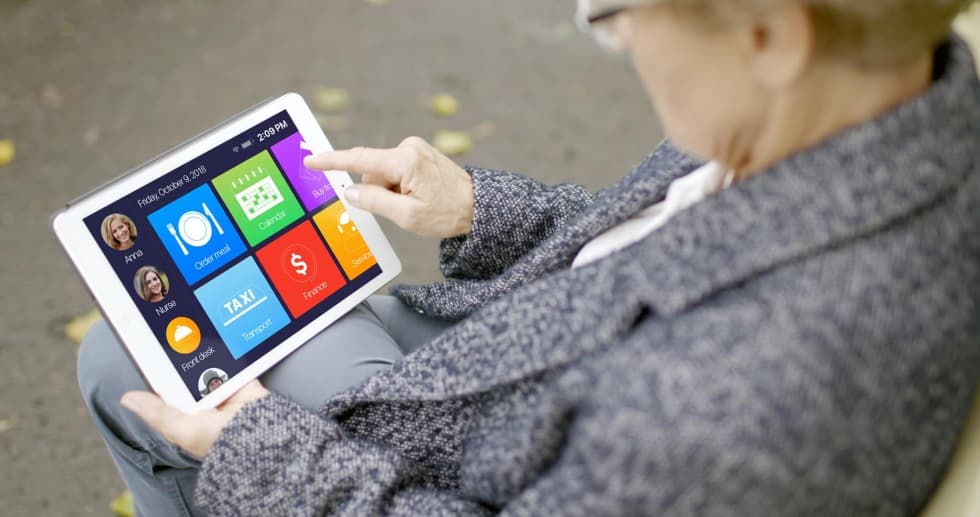 Four parts of Oscar Senior solution
Oscar Senior is a customizable platform for remote care that has 4 different interfaces adjusted to the needs of their users. And you can choose from plenty of different features or even come up with your own.
Remote care via video calls
Video calls will never fully replace face to face contact but they help your caregivers to stay in touch without time-consuming travelling.
video call
call request
one-way call
auto-answer call
group calls and chats
calls and messages
sharing documents, pictures, videos...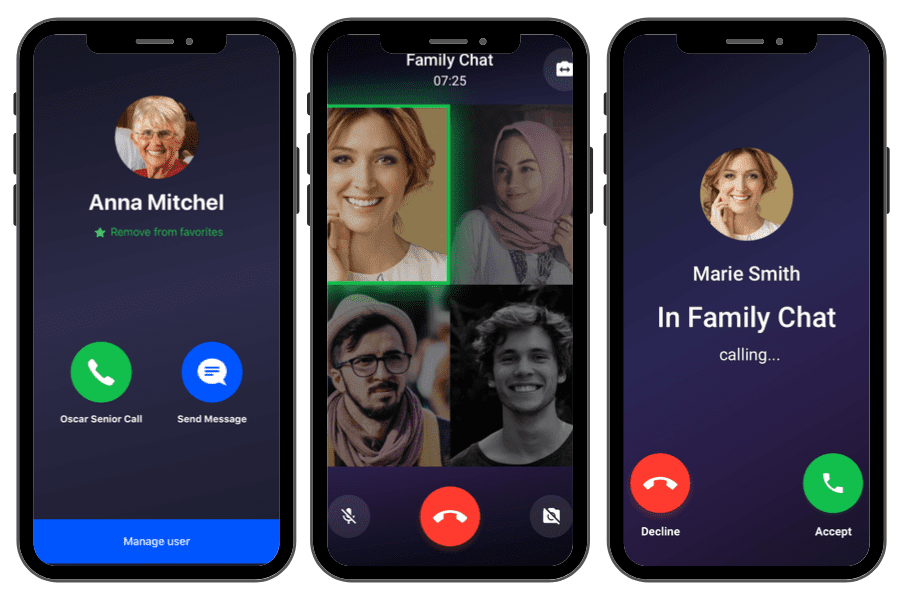 Connect Oscar Senior to sensors and wearables
Track the movement of your senior clients, notify the caregiver when there is something unusual happening and monitor the blood pressure or pulse by connecting Oscar Senior to wearables.
Set up reminders to untie
your hands

Let the caregivers fill in all the details about medication of their senior clients in Oscar Senior platform, set up reminders and never care about it again. Unless there will be any change in medication. The senior client will see all the reminders in well-arranged calendar and the notification pops up when it's time to take the meds.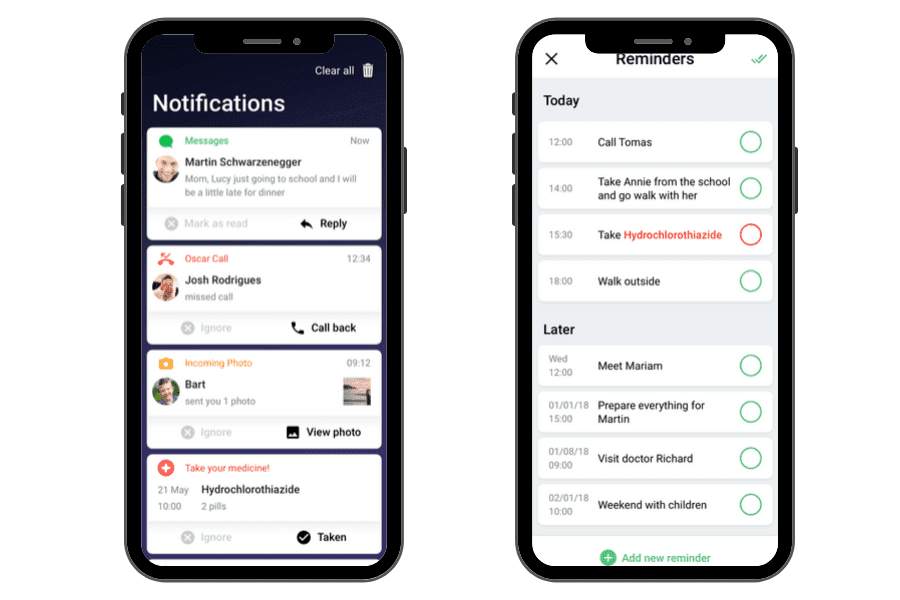 Control remotely not just the Oscar Senior app but also the device itself
With our platform you will be able to personalize the content of Oscar Senior in the devices of your senior clients and even change settings of the devices themselves. Get your remote monitoring to the next level.
Collect data and do
better decisions

Oscar Senior allows you to collect data from caregivers and seniors so you will have the overview of visits and clients' medical status. Based on this you will be able to adjust the number of visits or the type of provided services in general.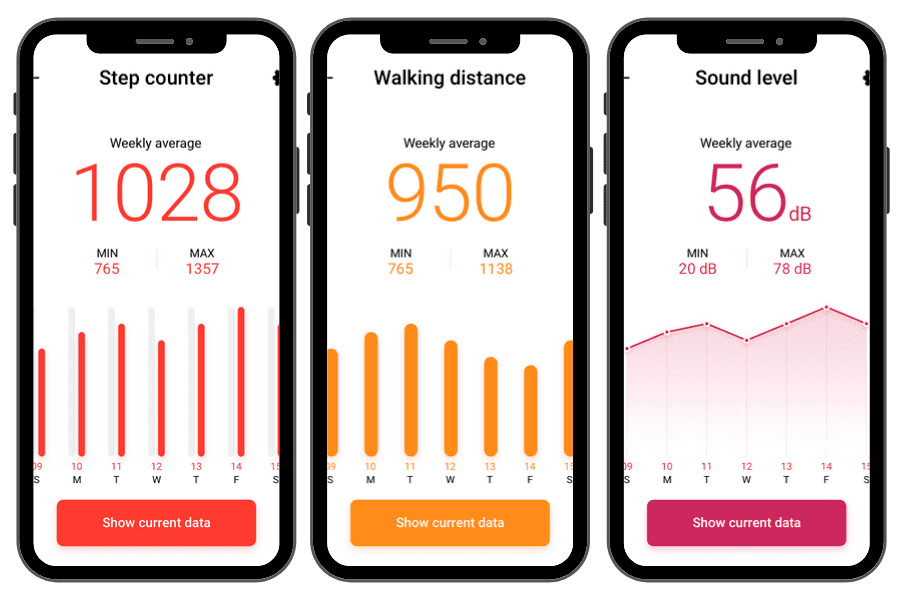 Implement the solution fast and easily
It doesn't take months and a fortune to implement Oscar Senior. Even with all the customizations you might choose. And there is no need to have an IT person or someone who would manage the implementation. We will handle everything on our own.
Let's see how can Oscar Senior help you
Everything above are just examples of what Oscar Senior can do. Contact us if you wanna know all the possibilities or need something special.