Get inspired on how to combine remote and in-person care
Remote Care for Care Organizations
Remote Care for Home Care
Get tablets with the pre-installed Oscar Enterprise app,
and MDM for free!
We want your caregivers and clients' lives to be as easy as possible.
That's why we are offering a trial for Oscar Enterprise (our full package) free of charge!
No tricks, hidden fees, or additional costs.
Our team will come to your facility to make the set-up process as easy and smooth as possible. All free of charge!
Tablets
or other devices
Delivered directly to your care organization
Pre-installed
app on your device
Oscar Enterprise app installed and ready to be used
Mobile device management (MDM)
Pre-installed on your devices
Three parts of the Oscar Enterprise digital care
Most accidents happen at night.
Stay in touch with your clients 24/7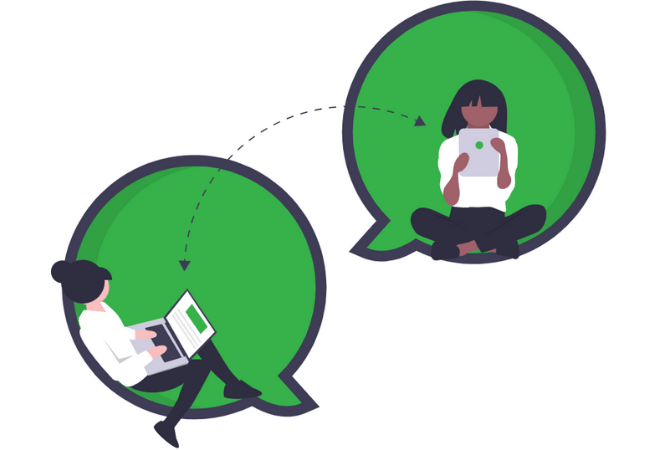 Empower care providers to increase
efficiency of their support
Monitor your clients' vitals and environment to detect potential danger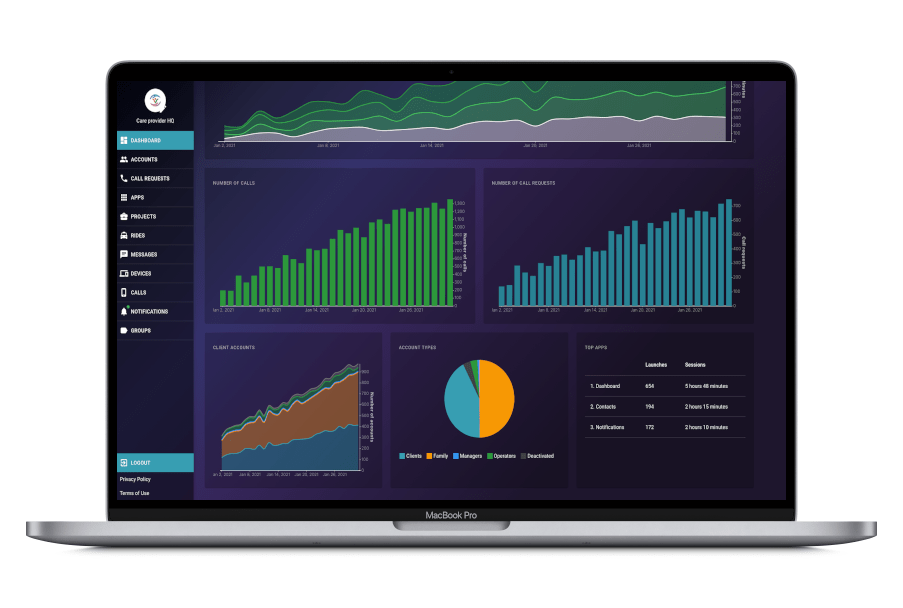 Analyze data, manage clients' accounts, and device settings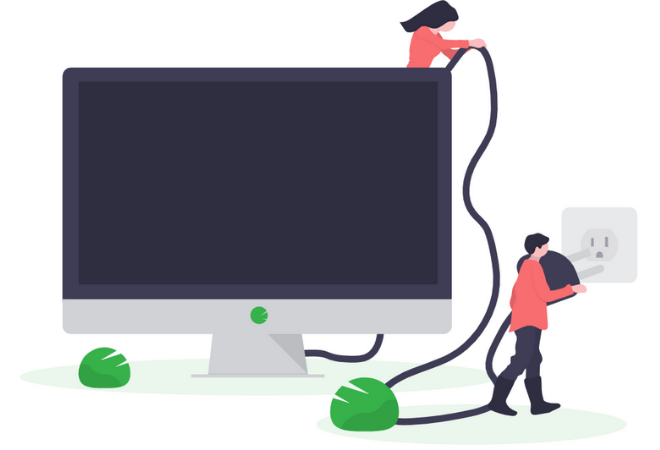 4 easy steps to start using
our telecare service
It doesn't take months or a fortune to implement Oscar Enterprise and you don't need an IT guy to manage the process. You will handle everything on your own in just a few simple steps.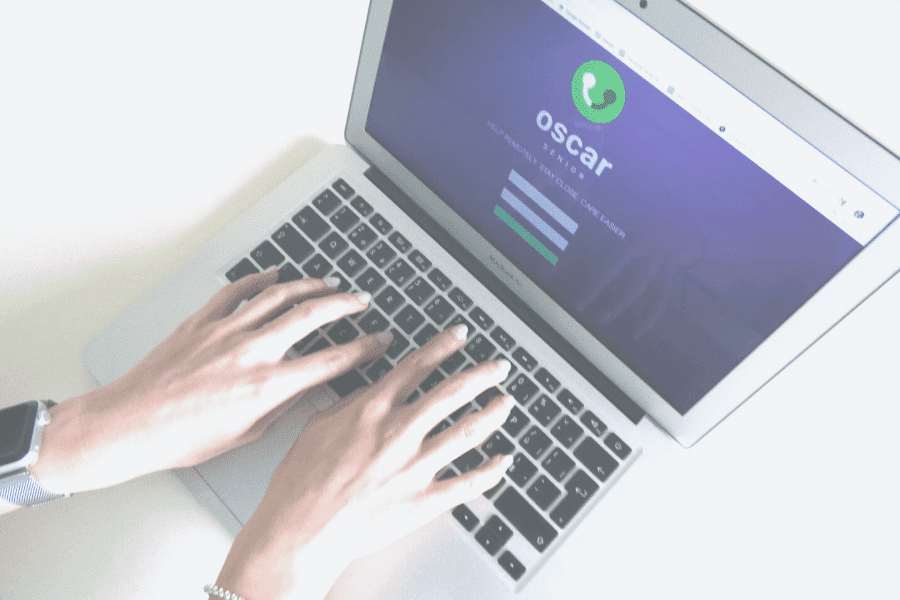 1. We will set up the Oscar Enterprise platform and your manager account so you can log in to the management center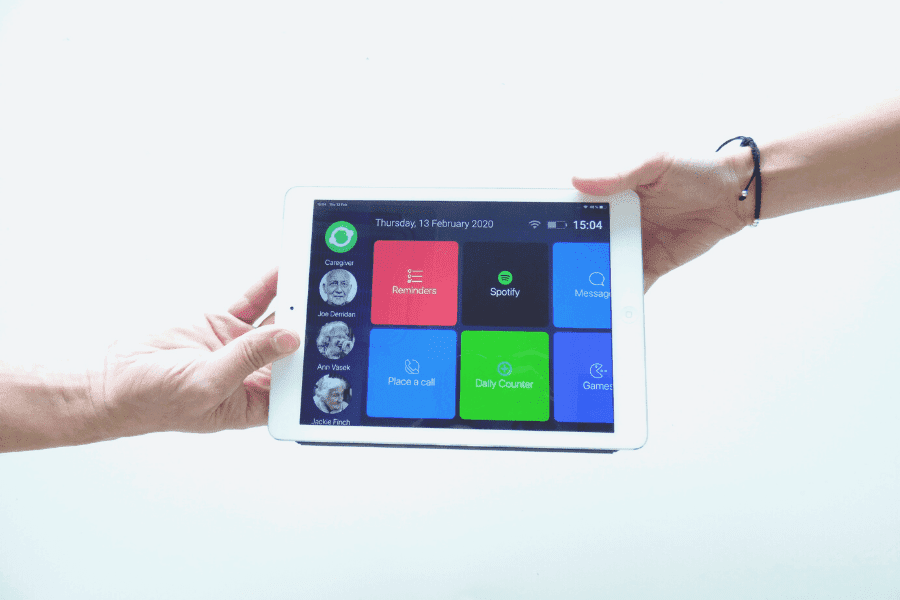 3. Install Oscar Enterprice on the devices, visit your clients, hand them over the device and show them how it works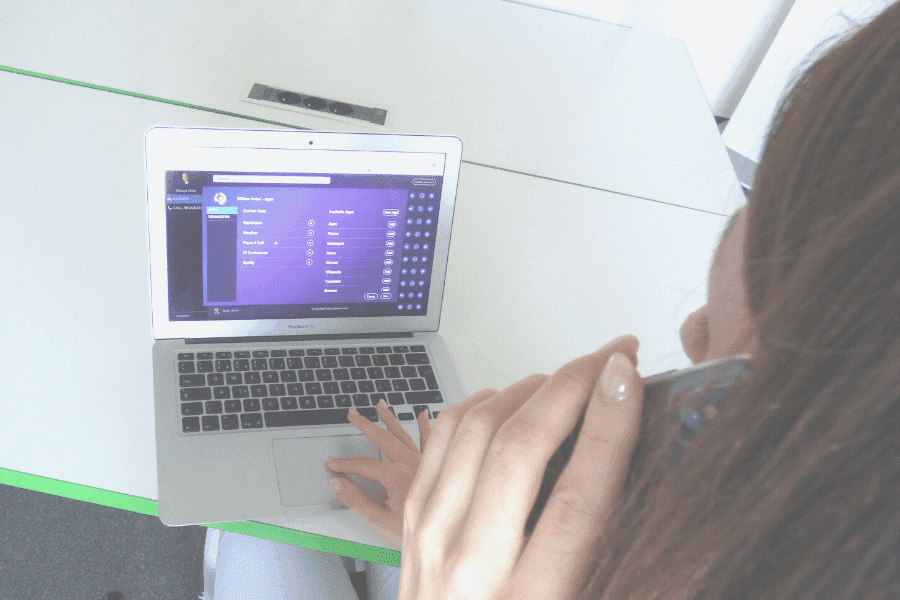 2. Together we will set up the accounts of your care providers and clients. They can be the same for every user or differ according to their special needs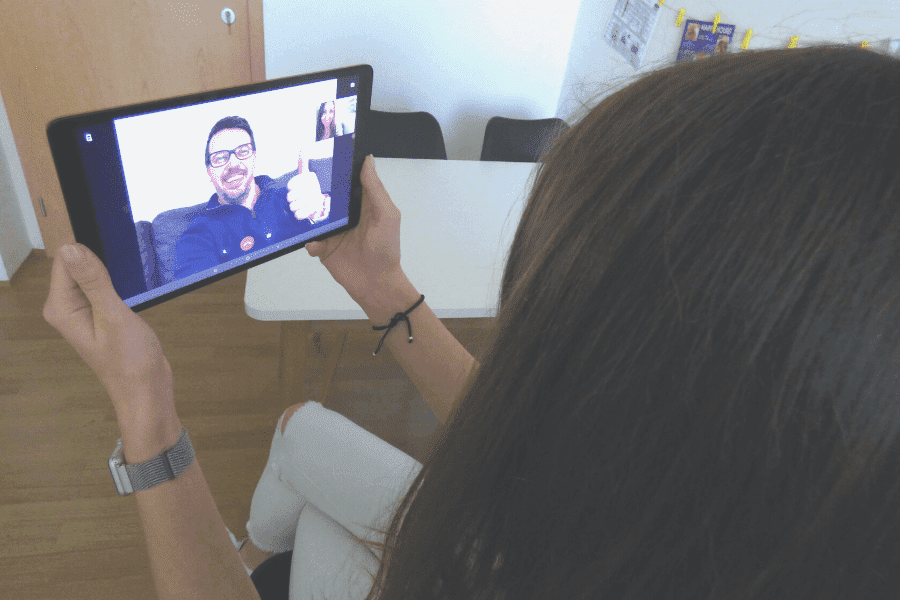 4. And done! You are ready to use Oscar Enterprise telecare service from the management center, your care providers from their dashboards and clients from their interface
See how can Oscar Enterprise help you
These are just a few examples of what Oscar Enterprise can do. Contact us if you want to learn about all the possibilities or if you need something specific.