1. Let's start with Oscar Enterprise | A Guide to Oscar Enterprise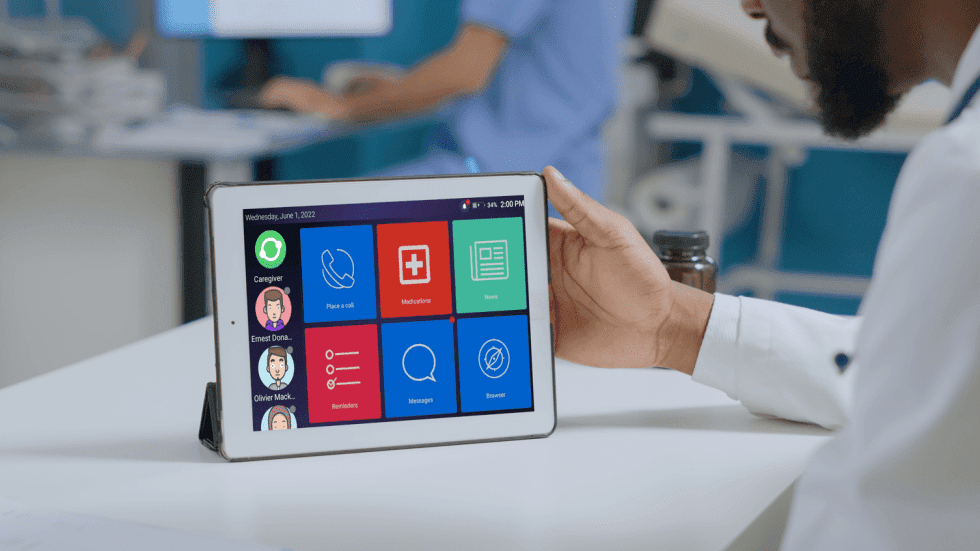 A guide to Oscar Enterprise should explain to you more about how our service works, how to set up an account, and features and will provide you tips and tricks you can do at our remote care service. The first chapter will focus on getting to know Oscar Enterprise better and we will also show you how to set up your account and change your password and photo.
This article's table of contents:
how to get access to your free trial account
differences between our 4 types of accounts
overview of manager/operator's tabs
how does the client/family's account look like
how to change your account details and password
video guidline
1. Get access to your free trial account
We offer you a 1-month free trial to get to know our service and to find out if it suits your needs. To gain access to it, you only have to send us a request and we will create your free account within 24 hours. We will send you your login and password and then you are free to go through our tabs, settings, and features. What should you know in the beginning?
2. Differences between our 4 types of accounts
At Oscar Enterprise you can operate with four types of accounts:
Manager - usually CEO or managing worker who has access to all settings, features, and statistics (also about care providers - operators). A manager has control over features and settings for operators. (S)he can also create new accounts/apps and manage them.
Operator - usually care provider who can change clients' settings, has control over clients' call requests, communicates with them, and takes care of them.
Client - usually care recipient (senior) who sees the senior-friendly interface with the possibility to make a (video) call, message care providers, family or friends, use apps, see contacts, and others.
Family - usually a family member of the care recipient (senior) to stay in touch with the loved one (client) through calls and messages, they can share pictures, etc. They see the app the same way as clients do. Per each client's account, you can connect up to 9 family members for free.
3. Overview of manager's/operator's tabs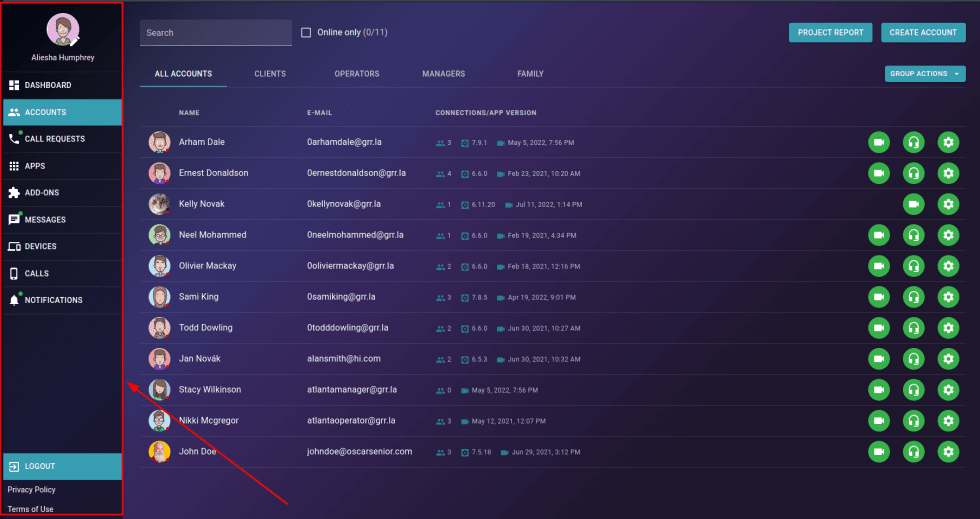 After you log-in, on the left you will see, as a manager or operator, the main menu that consists from:
Dashboard: an overview of statistics about your clients and operators: accounts, calls and call requests. You can also select the date range to check statistics in a specific time period.
Accounts: an overview of all of your accounts. As a manager, you can allow your operator to have access only to the specific group of clients. In this tab, you can manage accounts, make calls to them, and send them notifications.
Call Requests: show you all call requests sent by clients and handle them.
Apps: in the apps tab, you can see all apps your clients will be using. You can also create new apps and manage existing ones. How to do that we will show you in the next chapter of our guideline.
Add-ons: an overview of all Oscar Enterprise's features you have (not) activated. If you want to activate any, you can do it from here.
Messages: receive and send messages, create and manage chat conversations.
Devices: an overview of devices used by your operators/clients. It is possible to perform remote login on each of them.
Calls: details, data, and statistics about calls between clients and care providers.
Notifications: such as new messages or missed calls.
Logout
4. How does the client's/family's account look like
The interface of Oscar Enterprise was designed for and together with seniors to fulfill their needs. The buttons and text-size are big, the screen is senior-friendly and really easy-to-use.
Care recipients can find there a tab bar for better orientation, on the left side are the main contacts, and the screen is made of big buttons with options operators can fully customize and set for their clients - calls, messages, apps, call requests, contacts, daily schedule, ...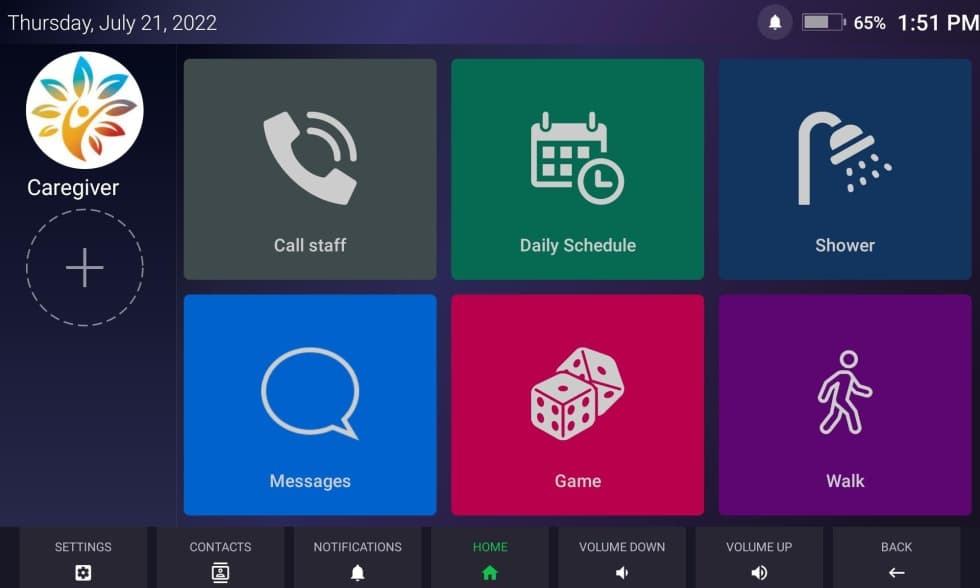 5. How to change your account details and password
In account management, you can change your details (first name, phone number, profile picture, …) and set-up a new password. How to do that?
1. Tap on your profile picture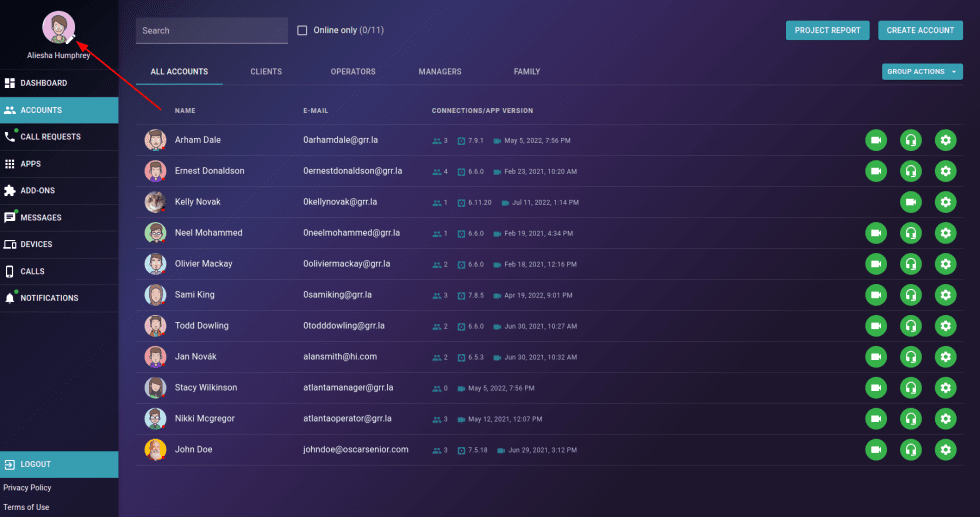 2. Check the details of your account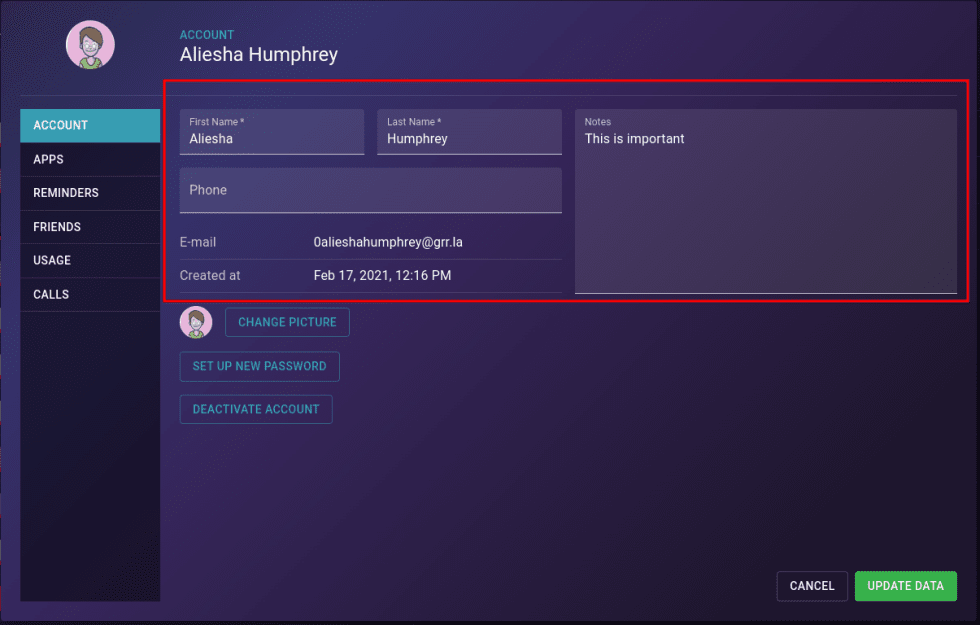 3. To change a picture, tap on the Change Picture button. Then, select the photo you want to use for your profile picture and tap on the Upload button.
4. To change your password, tap on the Set Up New Password button. Then, enter your old and new passwords and confirm the password. After that, please tap on the Set Up New Password button.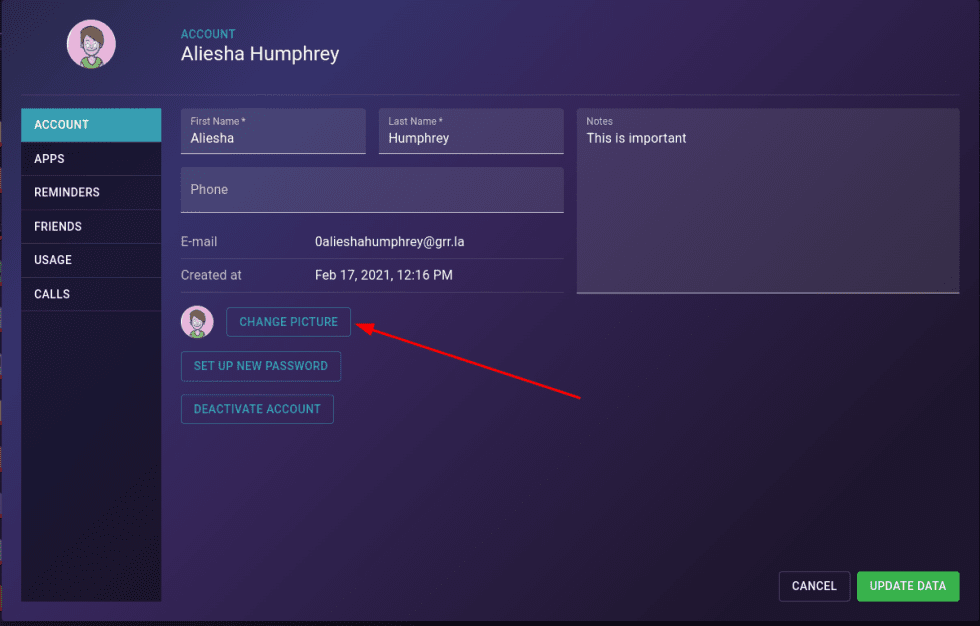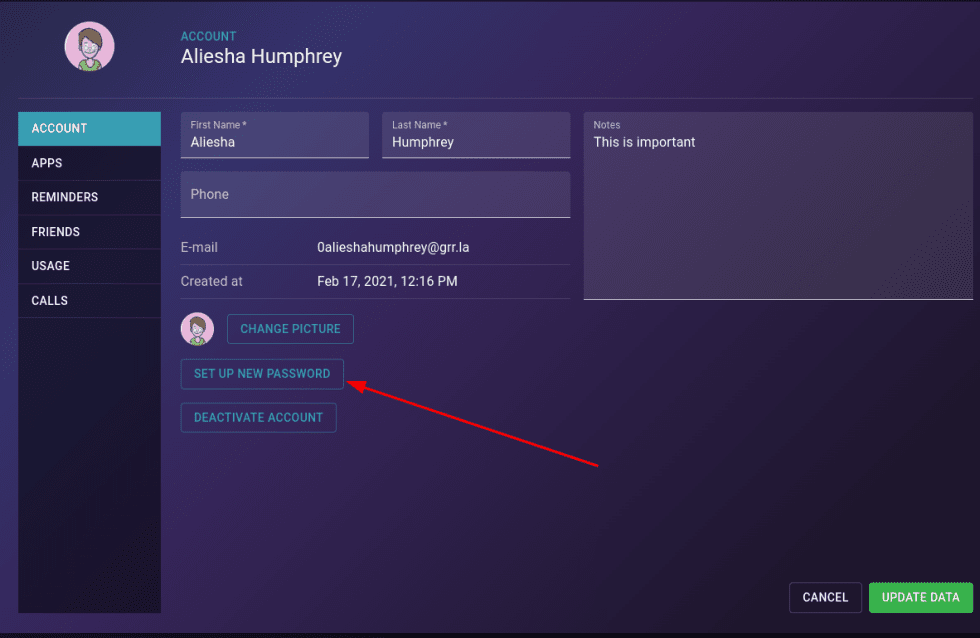 Do you have any questions? Do not hesitate to contact us.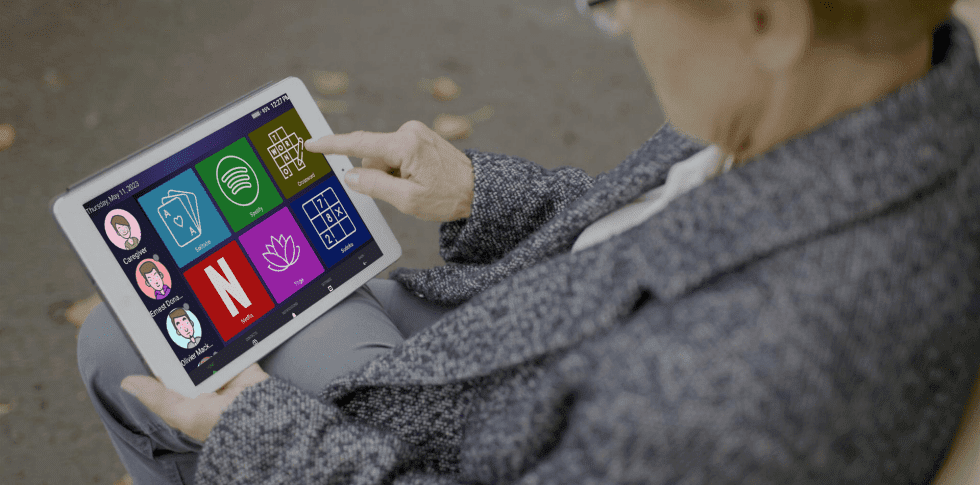 Find out how integrating entertainment apps into digital care routines can enhance cognitive function, promote creativity, and foster overall well-being. Explore the possibilities and embrace the new era of entertainment in digital care.

As a care provider, you know that planning and organization are essential for delivering quality care to your clients. With the help of digital tools like planner/calendar, you can streamline your workflow, enhance communication with clients and their families, and provide more personalized care. In this article, we'll explore the real-life usage of planner/calendar in the care industry and its benefits for care providers, clients, and their families.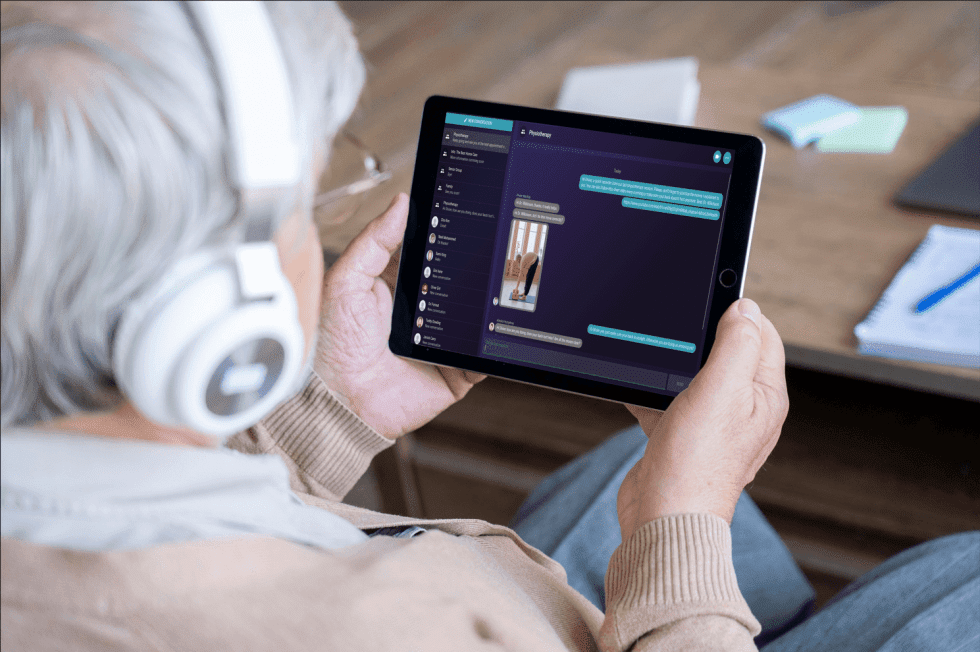 Let's explore the real-life usage of group messages in digital care and highlight the benefits of using group messages for care providers and clients alike.