News and Updates at Oscar Enterprise Service - May 2022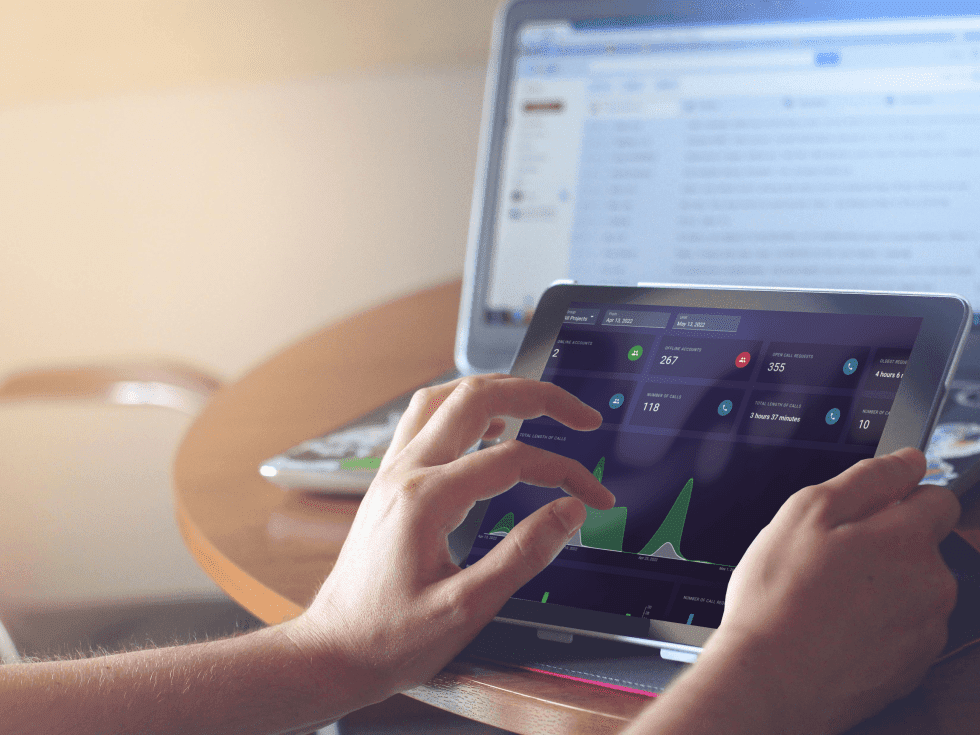 Dashboard Statistics and How to Benefit from Them
As you are aware, dashboard statistics give you an overview of current (online/offline) accounts, calls and call requests and, types of accounts.
Newly, the statistics are an even more complex and can provide even more detailed data overview. What is new and how to benefit from them?
Date Range
You can select the date range to check statistics in a specific time period.
Choose the dates from the calendar in the section "From" and "Until".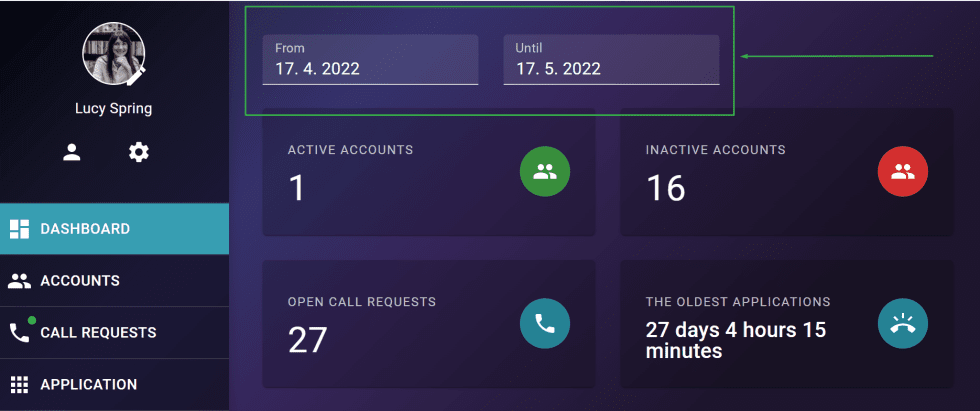 Accounts and Calls Data
We have expanded the range of statistics in the specified period by number of:
total accounts and account growth

calls

total length of calls

number of call requests

Other Statistics You Can Find in the Dashboard:
Overview of numbers already available in your dashboard till now:
Online Accounts - Current online clients
Offline Accounts - Current offline clients
Open Call Requests -

Open (unfinished) call requests

Oldest Open Requests - The date of the oldest open call request

Total Length of Calls - Total length of calls in time (based on date range) that contains: auto-answers calls, one-to-one calls, group calls, webinars

Calls - Total number of calls in time (based on date range) that contains: auto-answers calls, one-to-one calls, group calls, webinars

Call Requests - Total numbers of call requests in time (based on date range)

Client Accounts - Total numbers of accounts in time (based on date range)
How to Benefit from the Data Overview?
As a care provider, you can see how busy you are right now and also in a specified time period, how many elderly clients are waiting to be taken care of. You can also use the data to show your manager how many elderly you take care of, when you are the busiest and you when need a helping hand.
You can also check how often the Oscar Enterprise app is used by the elderly - if not much, you can take this opportunity to better educate the clients again about their possibilities and provide the cookbook of how the app is used. We are more than willing to help if needed.
As a manager, you can have easy control over the care providers' workloads. When are they needed the most? Who takes care of the most elderly? When can you afford to have less care providers available and when are more needed? What care provider is available to provide care to more elderly? Use the statistics to better manage the workload and make data-based decisions.
Do you want to know more about Dashboard Statistics
and their usage? Contact us.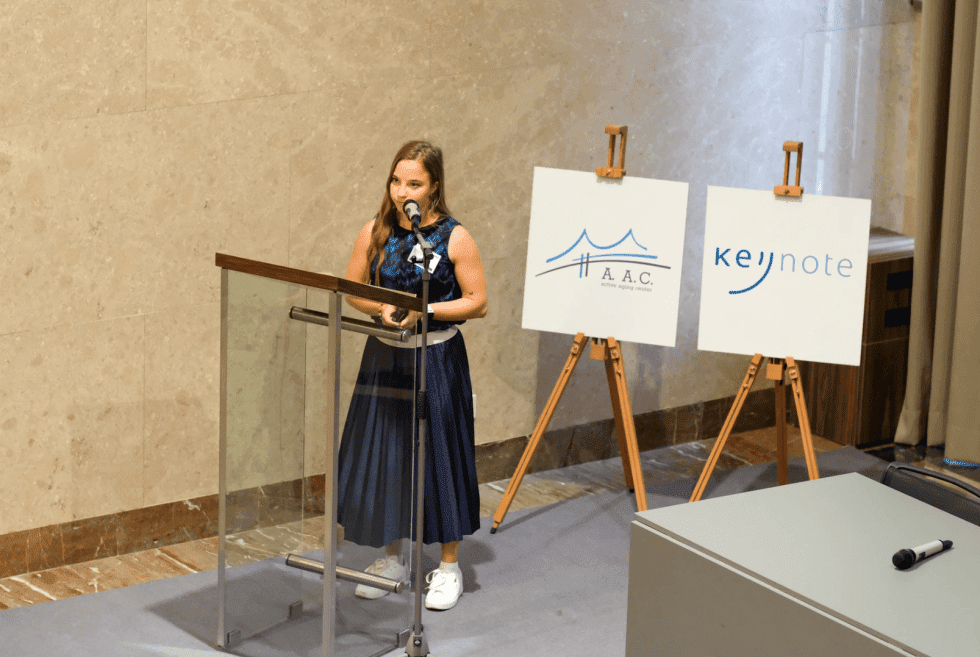 As the Chief Marketing Officer (CMO) at Oscar Senior, Lucie leads and coordinates all marketing activities with precision. Her responsibilities encompass goal-setting, devising marketing strategies, managing timelines, fostering creativity, and overseeing execution. With a wealth of experience spanning over six years in the marketing landscape, Lucie's journey exemplifies her dedication to driving Oscar Senior's presence and impact to new heights.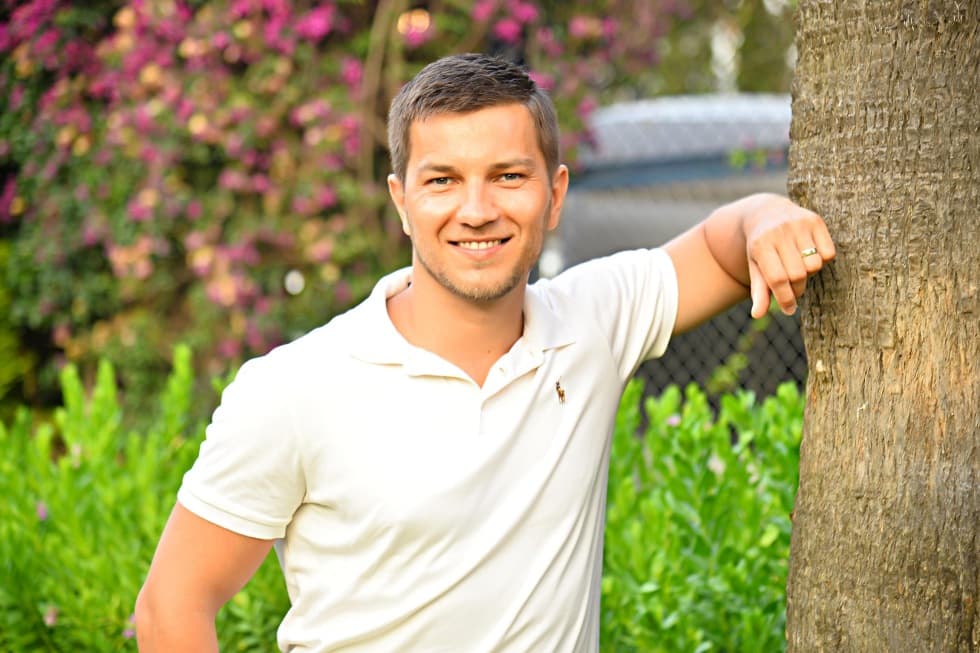 Vladimir, an accomplished CTO at Oscar Senior, brings to the table a dynamic skill set encompassing software architecture, product design, team leadership, and a profound passion for technology. With over a decade of experience in software development, Vladimir's journey has been instrumental in shaping Oscar Senior's state-of-the-art solutions.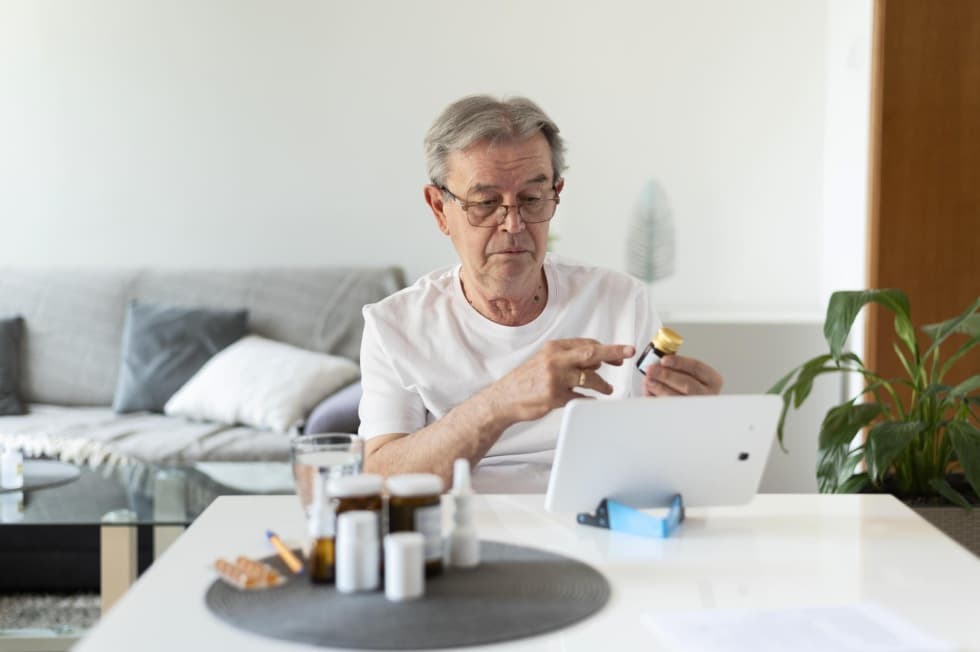 In this article, we explore how digital care redefines medication management and streamlines care pathways, benefiting care providers, recipients, and their families alike.