News and Updates at Oscar Enterprise Service - April 2022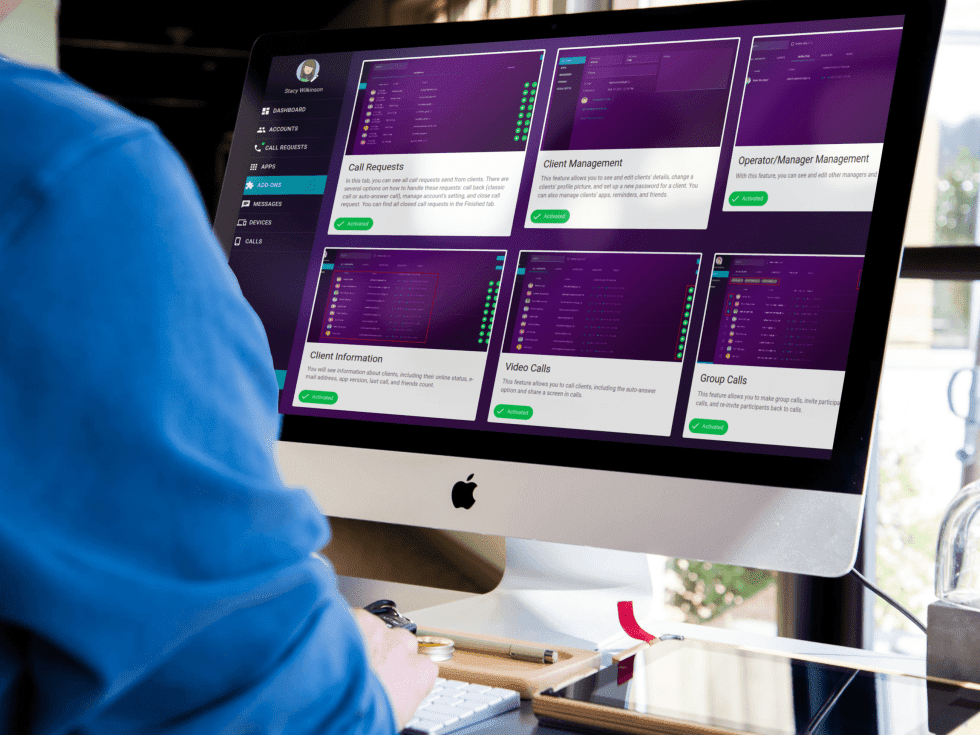 Customize Oscar Enterprise with Add-ons
Add-ons give you a smart overview of features you have already activated and features you haven't but are available for you. If you are interested in them, you can activate them.

Thanks to that you can extend and personalize our service to cover all your specific needs.
Features you can add on:
Call Requests - See all call requests send from clients.
Client Management - Manage clients' apps, reminders, friends, personal details, etc.
Operator/Manager Management - See and edit other managers and operators.
Client Information - Check information about clients, including their online status, e-mail address, app version, last call, and friends count.
Video Calls - Call clients, including the auto-answer option, and share a screen in calls.
Group Calls - Make group calls, invite participants to calls, and re-invite participants back to calls.
Folder App - Create your custom folders with apps of your choice.
HTTP API App - Create your custom apps using HTTP API calls.
Messages - Manage chat conversations and write messages.
Notifications - Send and receive notifications. You can send custom notifications to clients.
Devices - See all registered devices your care providers and clients are using.
Apps - Create, edit or remove custom apps. You can also edit apps in the clients' Settings tab.
Calls - See all calls made by your care providers and clients.
External Call Participant - Invite external participants to your calls.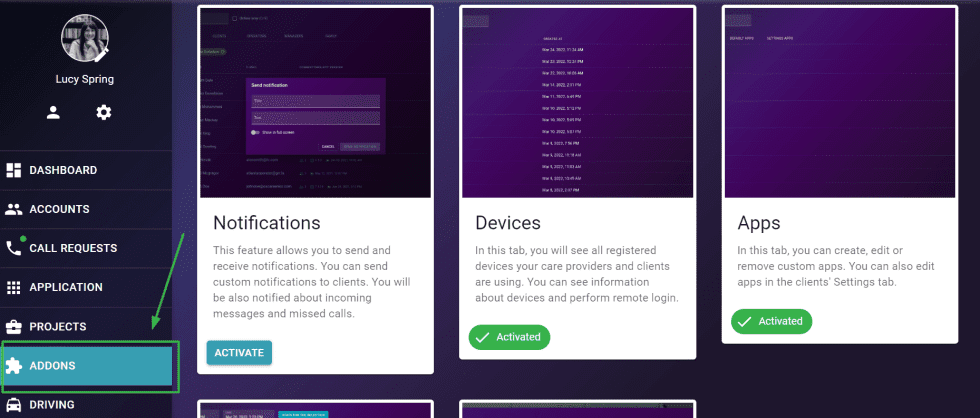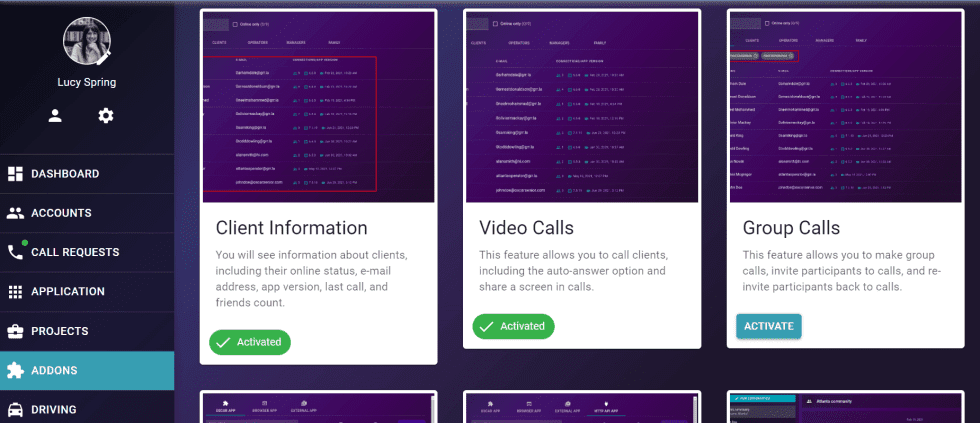 2. You can see list of all available add-ons.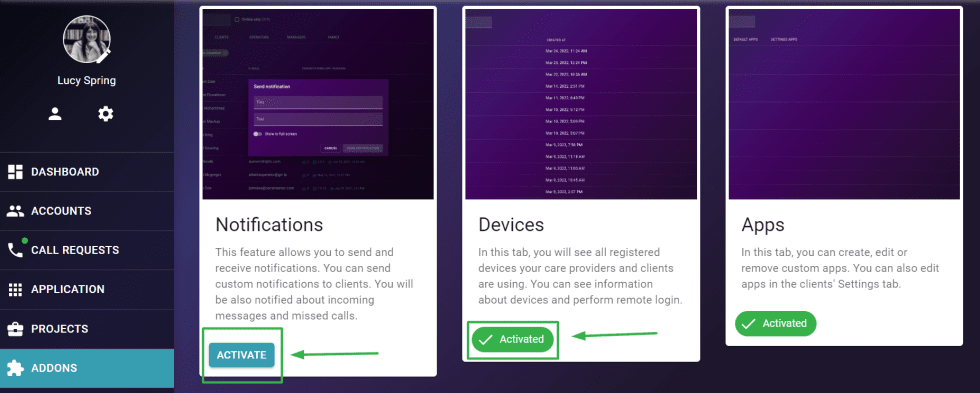 3. The ones you already have are marked as 'Activated'. You can ask for activation for features you don't have.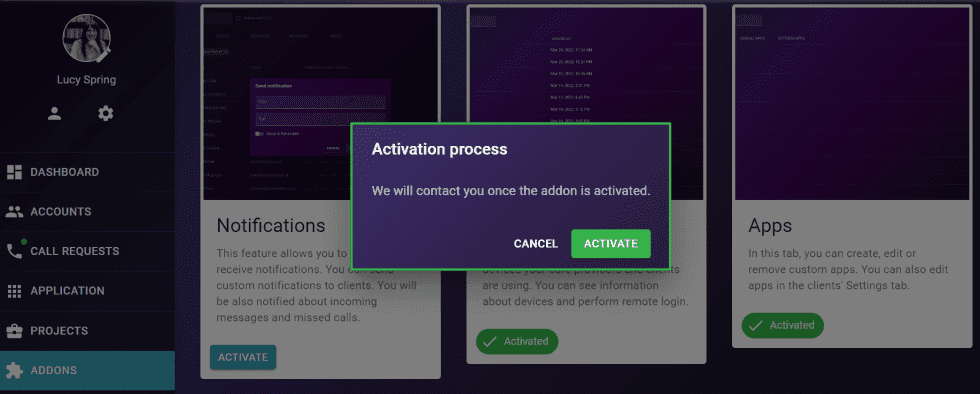 4. The e-mail will be delivered to our support. We will contact you soon about the activation as soon as possible.
Do you want to know more about Add-ons? Contact us.
The push of a single button on the sensor can be handled by touch, with poor eyesight and impaired fine motor skills.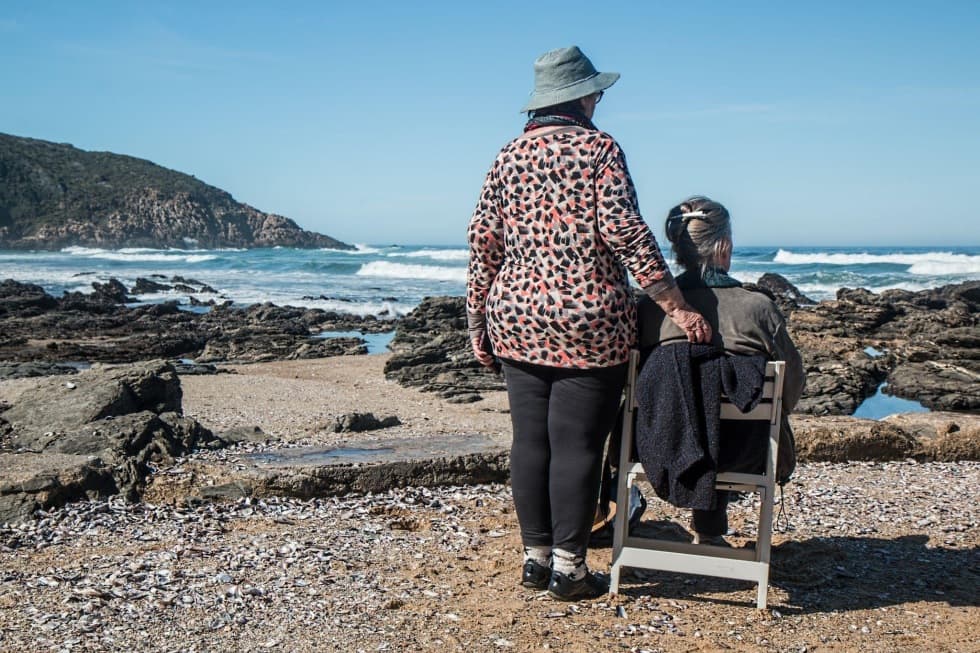 With so many seniors living longer and the Baby Boomers quickly filling the retirement ranks, long-term plans can help you enjoy life now and for years to come. The conversation about senior housing arrangements is, therefore, one that cannot be put off. Depending on you or your loved one's health and needs, there are several living options available. Here, courtesy of Oscar Senior, are the three most common senior living arrangements and tips to help you implement them smoothly.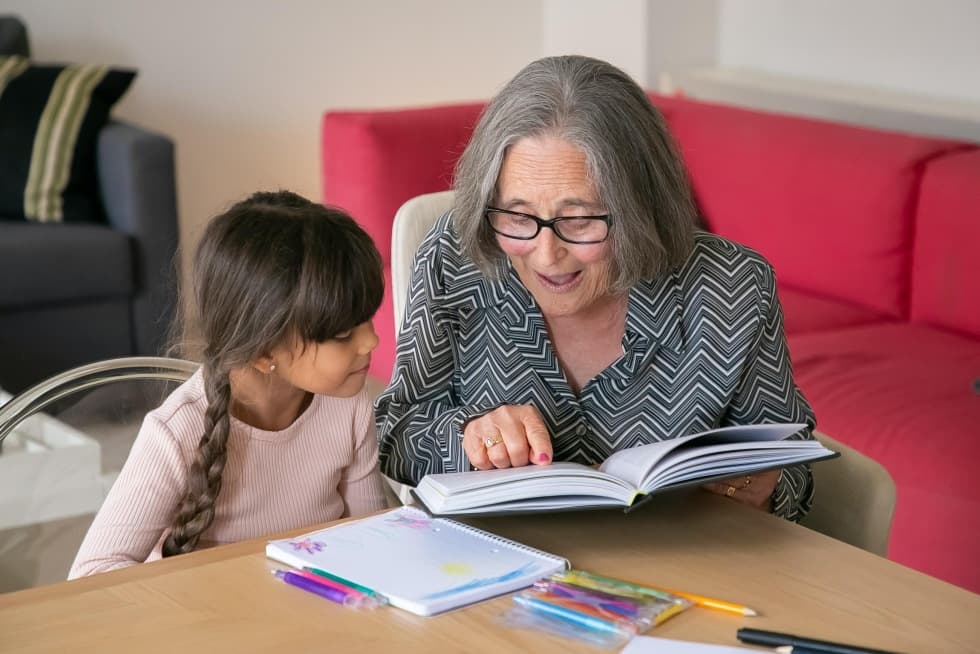 Aging is inevitable. There is no avoiding getting old, but as a caregiver or a family member, there are ways to support loved ones as they age gracefully in place. As family members grow older, several different aspects of life should be laid out and planned for to ensure that the individuals are comfortable and able to live their best lives. With the help of both the family and caregiver, seniors can enjoy the process of aging in place.