Why embracing digital age can help seniors age in place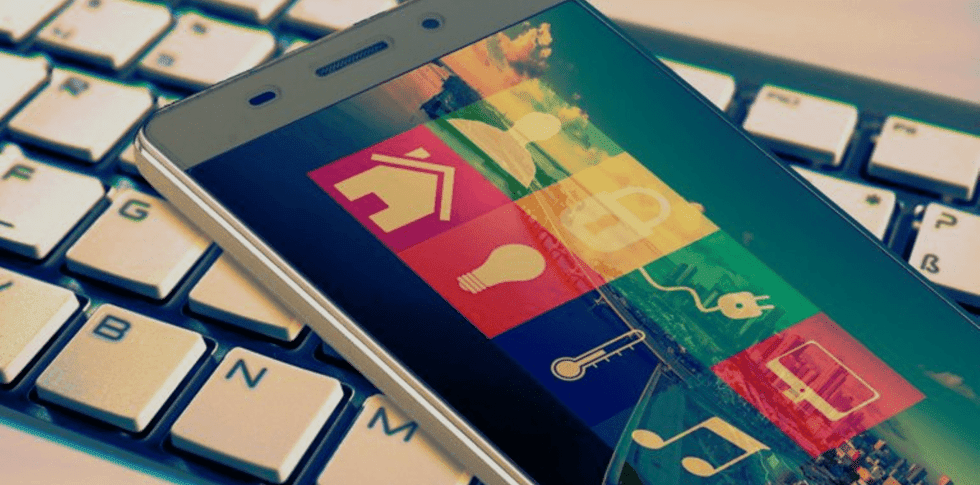 We all want our seniors to enjoy living an independent life to the absolute fullest. We're living in a world where technology has become a huge asset in our daily lives. This remarkable revolution is otherwise known as the digital age. Seniors too, have started to become tech users, in a number that is steadily increasing. Embracing technology allows seniors to become a part of our online world, taking advantage of all that it offers. Most importantly, it helps the elderly age in place, allowing them to remain in the comfort of their house, even in their later years. Read on and see how digital age can help seniors age in place.
High number of seniors impacts quality care
The number of seniors over 65 is increasing. Thanks to advancements in medicine and lifestyle, people now live longer. This creates a growing need for assistance from our younger generation. Therefore, senior care professionals as well as family caregivers face challenges on how to provide the most efficient, good quality care for their loved ones.
They turn to technology to help them provide the support their elderly family members need while living alone. Vast arrays of new technologies such as Internet of Things (IoT), smart home technologies such as environmental sensors, personal health monitors or even voice-activated technologies such as Amazon's Alexa or Google Home are believed to be the future best solutions as they become more and more accessible.
Seniors use of technology
According to a Pew Research report, almost 60% of American seniors 65 and older are now online. Even though there is still a notable gap between younger and older Americans, this number is still growing. Still, there are a lot of seniors who are hesitant about trying to use digital technology.
"Seniors who are older or with lower levels of education are the ones who find the interaction with technology most challenging," Pew reported.
Despite the challenges, almost 53% of seniors 65 and over believe that technology has a positive impact on their lives. A vast majority also thinks that having internet in their home is either essential or very important.
Challenges in technology adoption among seniors
Embracing the digital age brings many benefits for us, but along with its unique challenges for our senior generation. They may find it hard to adapt to novelty. Older people often deal with physical challenges such as vision or hearing impairment, as well as a lack of understanding or familiarity with technology. Some may simply not feel confident enough in their ability to learn and understand today's technology.
To help them overcome these challenges, many companies have started to develop useful products that are senior friendly and easy to use. Oscar Senior is one of such products. Its application was designed with seniors in mind.
It helps elderly people transform their tablets and phones into a device that allows them to video call, share pictures, play music and in general, interact with the digital world in a simplified way. Each user can personalize their device. They can pick and choose the applications they prefer to see on their screen. This option reduces clutter, prevents confusion, and in the end, helps avoid lack of use.
"I gave my mom my old smartphone, thinking it will be easy for her to use, since it's old generation. But she didn't like all the icons and often opened the wrong app to call me. Now we got her a tablet with Oscar Senior. Only 3 buttons. Phone, news, and photo gallery. Easy! She said it's all she needs." -Jim, 30, Nevada
New way to communicate supports aging in place
Social media as a communication tool for seniors
The digital age has transformed the way people communicate, socialize, shop, and find information. Using social media is becoming increasingly important among seniors. It represents one of the new ways seniors communicate and interact with the outside world from the comfort of their homes.
37% of Americans 65 or older report using Facebook or Twitter regularly to find information and news, join communities to keep social or keep in touch with their friends. It helps fight senior loneliness and isolation especially for those who suffer from a physical disability and can not leave their homes to personally interact with others.
Adoption of a new way of long distance communication
Video calls are quite common among young people, but for seniors, they represent just one of the many new communication tools available today. Tech apps such as Skype or Oscar Senior allow families to stay connected thanks to easy video calls made through a computer or any portable device, such as a smartphone or a tablet. The only thing needed is an internet connection. With a tap of a button, family members can connect with their elderly loved ones. They see how their are doing, and regularly monitor their wellbeing even if they live far away.
"I love to call my grandson on the tablet. It's a lot better than by phone, because I can see him on video. I hardly get to see him in person because he lives so far away. But Oscar Senior has made it very easy for me to make video calls whenever I want." – Marianne, 68, Florida
Even though embracing digital technology by seniors presents many challenges, it also makes it possible to provide better care and support to a growing number of people who prefer to age in place. Being able to use technology to turn on the light, do grocery shopping, or talk to family and friends allows seniors to keep their independence and get the health and social support they need.
Help your elderly loved ones embrace technology. Download Oscar Senior and your senior will become tech-savvy in no time.