Technology: the caregivers' sanity saver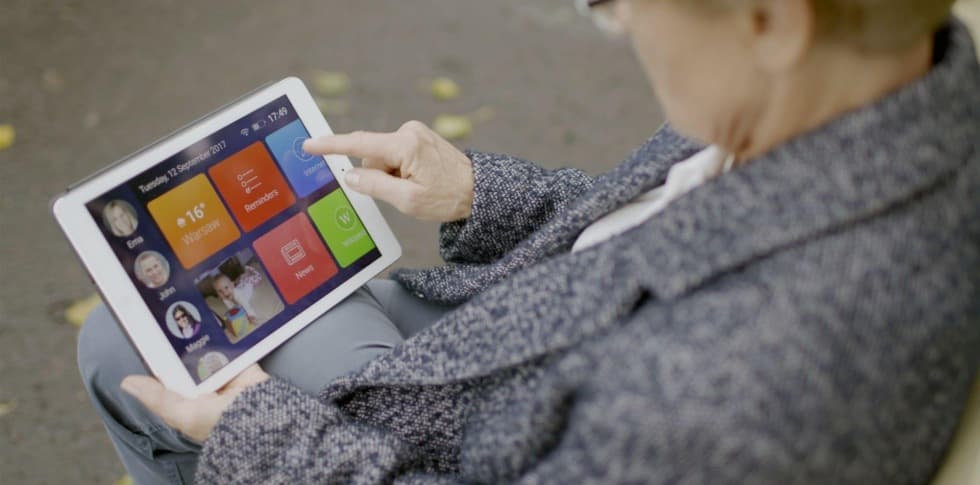 I'm Lucy. Recently, I have officially become a caregiver. My mom is 72 years old and she lives alone. She does not have as much energy as she used to, so she welcomes any help she can get. She took care of the family her entire life. Now, my sisters and I are the ones to take care of her. Although we would like to be there for my mom at all times, it is just not possible. So how do we handle juggling our families, jobs, kids and mom on top of that? We use technology. That is our sanity saver. Read on to see how technology can be useful in case of caring for your elederly loved ones.
The luxury of multiple visits a day
We discovered Oscar Senior about a year ago. It's an app that allows my two sisters and I to check on our mom regularly throughout the day. My two sisters live close by so it's easier for them to stop by our mom's house. I live four hours away so my visits are limited only to weekends.
Using Oscar Senior helps us connect with our mom via video calls whenever we want to and see how she is doing. She's been diagnosed with a few ailments in recent years. We were also worried about her mental health since she's been living alone and has been experiencing some depression. Video calling mom puts our mind at ease because we can see her, and we can instantly notice if something is not right, even when she says she is fine.
I, or one of my sisters usually call her once in the morning and later at night. We chat about what's going on that day. I try to include my kids in the call as well. My mom loves her grandkids and she's always excited to see and talk to them.
Sometimes she doesn't notice that I am calling. The instant call feature in Oscar Senior allows me to answer the call for her myself. Then, when I start talking, she can hear me in the room. It seemed funny at the beginning, since she didn't realize where my voice was coming from. Now she's used to it and even appreciates not missing a call.
Apps designed for seniors
You might think that seniors will find using apps a challenging task. But it's really not. I speak from experience. My mom already had a tablet that we got for her for Christmas a couple of years ago so that she could play her favorite games. We just needed something to simplify it further so we could communicate.
Downloading Oscar Senior was the best choice for her, as well as for us. It transformed the whole screen into big buttons with individual applications and it's very easy for her to navigate. She sees only the apps that she uses most often. All the rest is hidden. This helps not to confuse her.
The best thing is the remote access that my sisters and I have for her account. We can help her with customization or troubleshooting from far away, without her even touching the screen.
Fights loneliness and boredom
For me personally, being at home alone without all the usual household noises is a time for some rest and relaxation. I enjoy the peace and quiet. For my mom, it's a different story. She's been living alone for many years now, and staying in her quiet home has become more depressing than relaxing. So we call her regularly on Oscar Senior and keep her company. It's much more flexible for us than visiting her several times a day, which at this point in our lives, is simply unfeasible. Sometimes she talks to me while I do my chores. It helps my cleaning time go by quickly and I truly enjoy the company.
Oscar Senior has been keeping her entertained as well. We personalized her screen so that she has easy access to her favorite music, email, and of course, Facebook. That's all the news she needs. All her friends in one place.
Using Oscar Senior has been a sanity saver for us. Since we started caring for our mom, we have gone through phases from being overwhelmed because of our busy daily routines to finally sleeping better at night knowing she is ok. Having Oscar Senior has been like having another sister helping us take care of our mom.
To care easier for your elderly parents, download Oscar Senior.
Oscar Senior helps seniors stay in touch with their family, friends, and caregivers via video calls, photo sharing, and instant messages. Thanks to Oscar Senior, the elderly people can age in place, stay independent and successfully deal with loneliness.