Recognize the importance of a caregiver in senior's life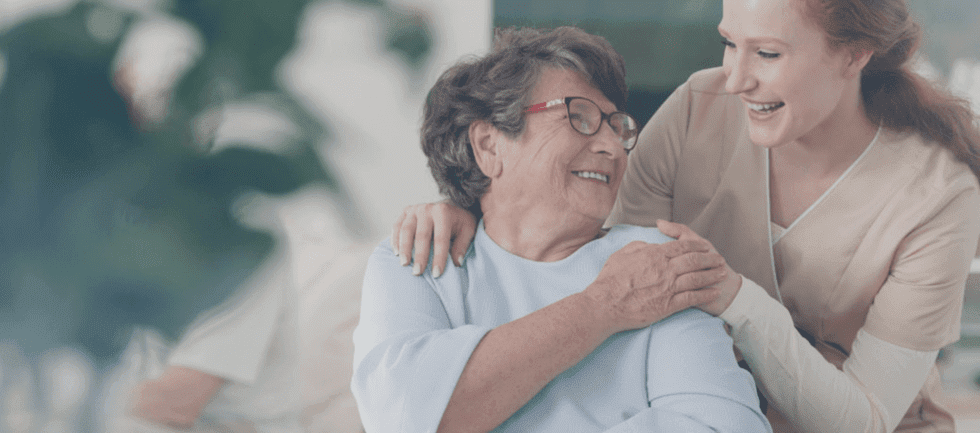 November is a month dedicated to caregivers. We all know someone who dedicates time and energy to taking care of a loved one, whether they are a friend caring for our grandparent, or even us. Caring for someone is a very special duty that requires patience, love and responsibility. A caregiver is usually very hard to replace because there is a special bond that grows between a senior and their companion. Read on to recognize the important role of caregiving this November.
More than 65 million people in the United States provide care for chronically ill, disabled or aging family members or friends annually. National Family Caregivers Month, celebrated in the month of November, aims to recognize and show appreciation for all family caregivers who are working to provide a quality life for others.
The Caregiver Action Network initiated this special day in 1994 and every year, a theme is chosen, with the theme of 2018 being "Supercharge Your Caregiving". This year's project aims to share information on how caregivers can improve and expand on their caregiving practices, focusing on technological solutions. There are a wide variety of tools especially created for caregivers that can help with taking care of the sick or elderly.
Helping Caregivers Succeed
The daily tasks of taking care of an elderly or ailing person can be very challenging. We can make their work easier with proper communication and management. An extensive support system in the form of family, friends, and other caregivers ensures a safe and thorough job. Make sure you discuss all your needs and expectations, preferably with a detailed plan. The plan should also include steps to take in case of an emergency. Caregivers should also learn as much as possible about any illnesses seniors may have, especially common ones such as dementia, and try to personalize their care according to particular needs.
Another important aspect to quality caregiving is making sure that the ones caring for an aging person do not feel alone. Caregiving is often an isolating activity. This is why family and support groups can work wonders in giving strength and emotional support to those who dedicate much of their days to selflessly taking care of others. Caregivers may also find joining a support group or association helpful. Getting tips and inspiration from others will help improve their caregiving overall.
Supercharge with Technology
Safety and security comes first when seniors live alone. In order to ensure safe aging in place, the appropriate technology can be implemented in the home. Motion sensors or even wearable sensors can help caregivers monitor seniors even if they are not with them. Keeping track of medications can be aided by a pill dispenser equipped with an alarm, or an app for their phone which send notifications when it's time to take the daily dose.
A caregiver may find it useful to be connected to their senior via an online app. With a tablet or smartphone, both the person cared for and their caregiver can have an easy, affordable line of communication. Then a good internet connection is all you need to start.
Check out Oscar Senior for example. This app is perfect for elderly users and for those who have a hard time using a computer. The simple setup allows users to just press a button and a video call goes through in just a second. There are no ads or clutter. Oscar Senior can maintain a connection between caregiver and senior at all times.
Caregivers will find a number of advantages to using Oscar Senior. Their services can be enriched with an online connection. By seeing their clients through video, caregivers can know what to expect and how to provide for them right before their visits – whether a trip to the pharmacy is needed or a call to a doctor.
An easily accessible online connection with caregivers and family also helps seniors combat loneliness and feel safe at home. Caregivers may also find that an online presence gives significantly more independence to their senior. They can make home orders online by themselves or find quality entertainment via online games, forums, news portals, and more.
Thank your Caregiver
The role of caregivers is irreplaceable. If you employ a caregiver to take care of an aging grandparent or relative, take advantage of this special month and reach out to them to show your appreciation. The results of the work and effort they put into making sure seniors are happy and healthy are immeasurable.
Take a moment to thank the caregivers in your life. How can you do this? Gift them some time for themselves. Choose an outing or activity where they feel cared for. A massage, spa voucher, or weekend getaway are some ideas which can help your caregiver spend some time relaxing and recharging.
Also, thank your caregiver by just being present, whether offline or online. You too, can join in on Oscar Senior to keep in touch with your elderly parent and their assistant. Keeping communication open can greatly help the quality of care your aging relative is receiving.
This November is a month to "Supercharge your Caregiving". Whether it's installing a security camera, trying a senior-friendly application, or engaging with other caregivers, we can find new ways for giving quality care to the chronically ill, disabled or elderly.
Oscar Senior helps seniors stay in touch with their family, friends, and caregivers via video calls, photo sharing, and instant messages. Thanks to Oscar Senior, the elderly people can age in place, stay independent and successfully deal with loneliness. Have you already tried Oscar Senior App? Let us know in a comment below what you like or dislike about it.