Merry Christmas And Happy New Year 2022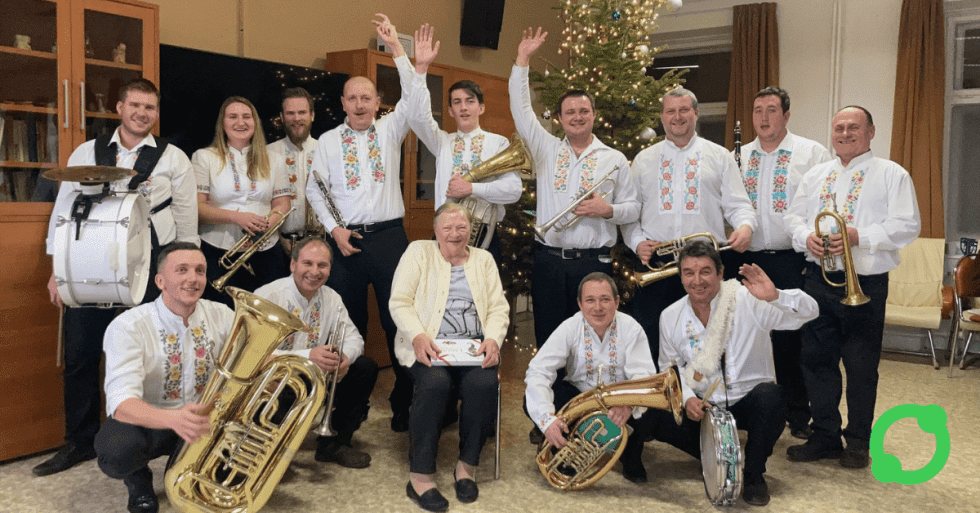 Christmas is for many people about gifts. But what did the last years teach us is that the material gifts don't really matter. What does? The smile, joy, health and happiness. And that's what we decided to give to seniors instead of anything else.
Our Gift? Joy, Happiness And Laugh
This year we decided not to give anything material to our customers, users or partners. Instead, we chose to give you a good feeling and warm hearth from doing something meaningful. That's why we conncected with the foundation Ježíškova vnoučata (this foundation fulfilles the wishes of seniors at carehomes) and chose to fulfill a wish of Mrs. Anežka. She wanted to hear a real Czech Brass Band for at least one more time. So, together with a band Blučiňáci we went all the way to Domov pro seniory Jevišovice and 23th of December 2021 we played especially for her. And it was amazing. All the seniors living at this carehome enjoyed the music. Danced, sang, laughed. And that's what the Christmas should be about. Helping people just because we can. Thank you everyone for making this wish come true and also we hope you, our customers and partners, will be happy from this gift to Mrs. Anežka we gave her together.
Merry Christmas to everyone!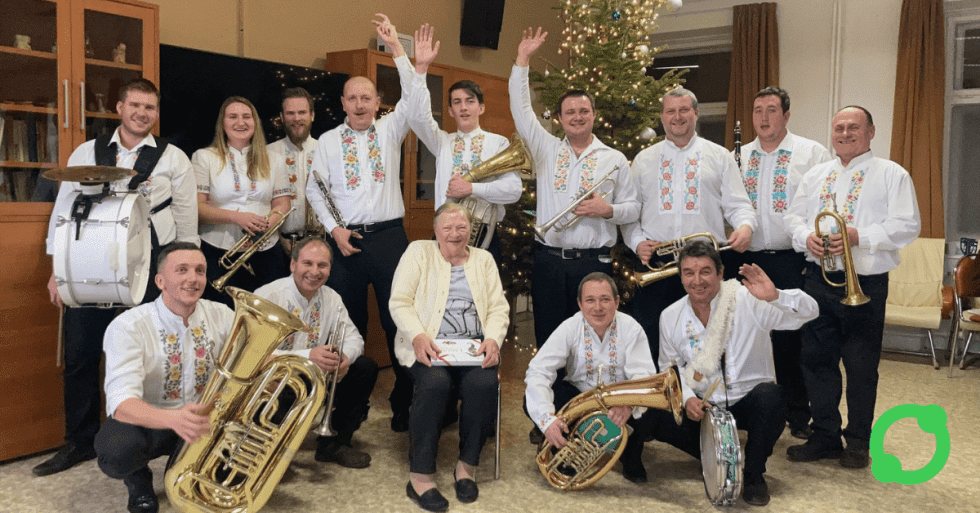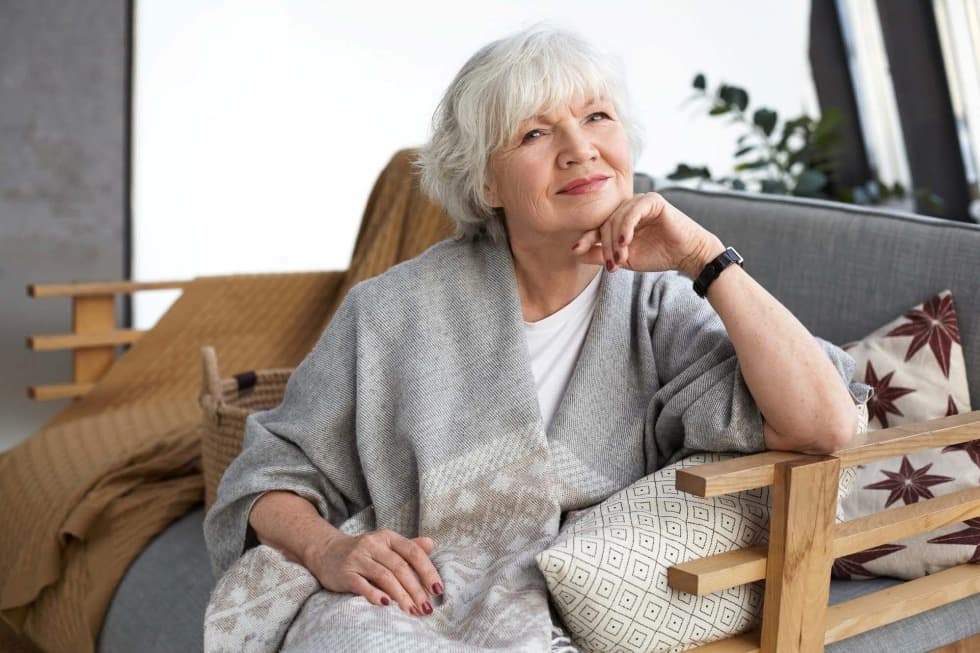 Dementia can be a challenging condition to manage, both for the individuals living with it and their caregivers. In some ways, managing care for seniors with dementia has become even more complicated in recent years, leaving more older adults living through loneliness, depression, and cognitive decline.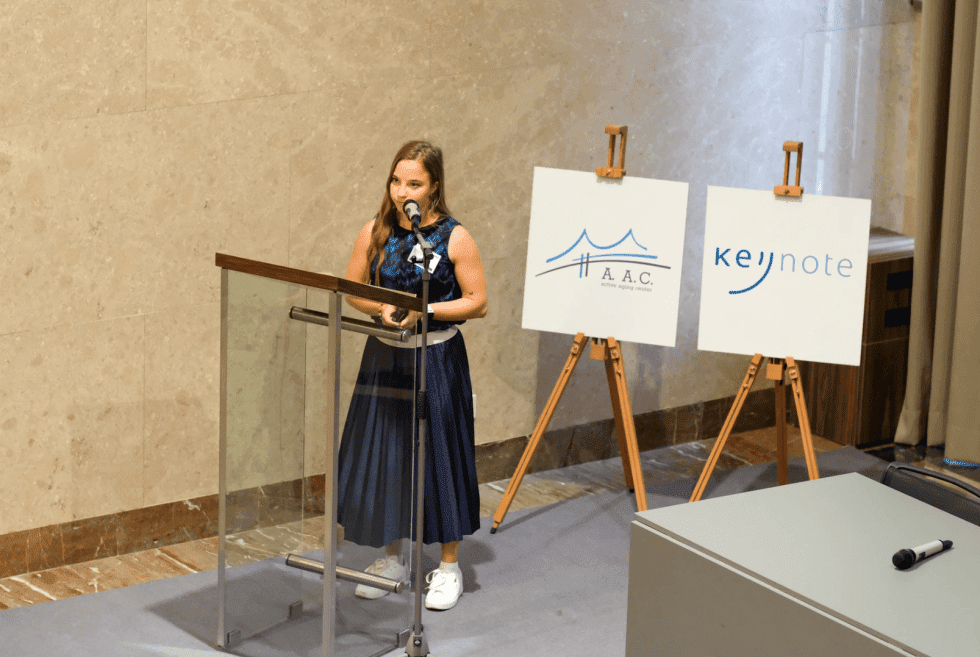 As the Chief Marketing Officer (CMO) at Oscar Senior, Lucie leads and coordinates all marketing activities with precision. Her responsibilities encompass goal-setting, devising marketing strategies, managing timelines, fostering creativity, and overseeing execution. With a wealth of experience spanning over six years in the marketing landscape, Lucie's journey exemplifies her dedication to driving Oscar Senior's presence and impact to new heights.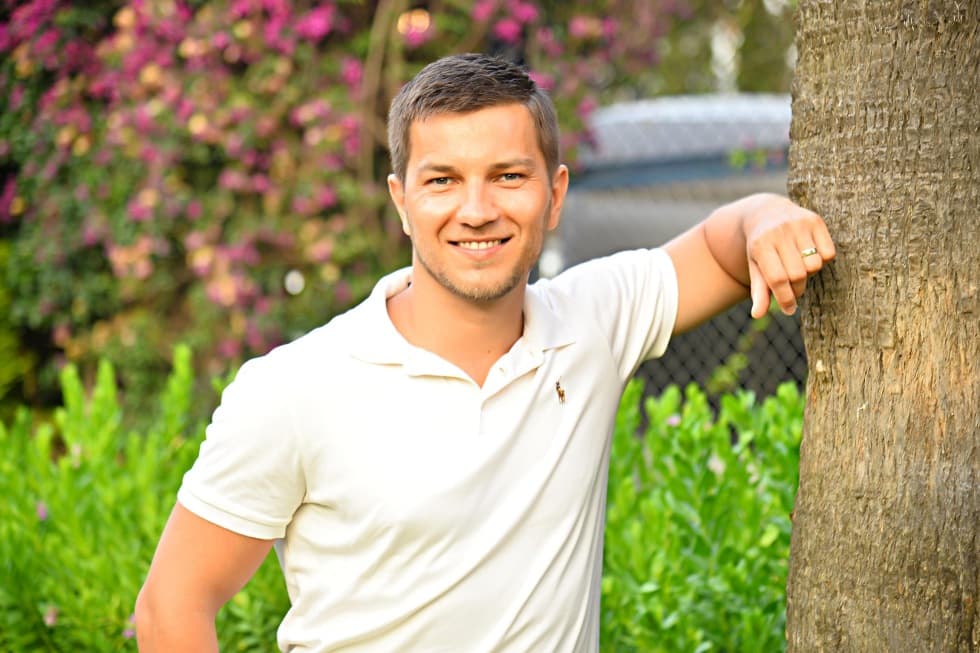 Vladimir, an accomplished CTO at Oscar Senior, brings to the table a dynamic skill set encompassing software architecture, product design, team leadership, and a profound passion for technology. With over a decade of experience in software development, Vladimir's journey has been instrumental in shaping Oscar Senior's state-of-the-art solutions.