How to promote senior independence through technology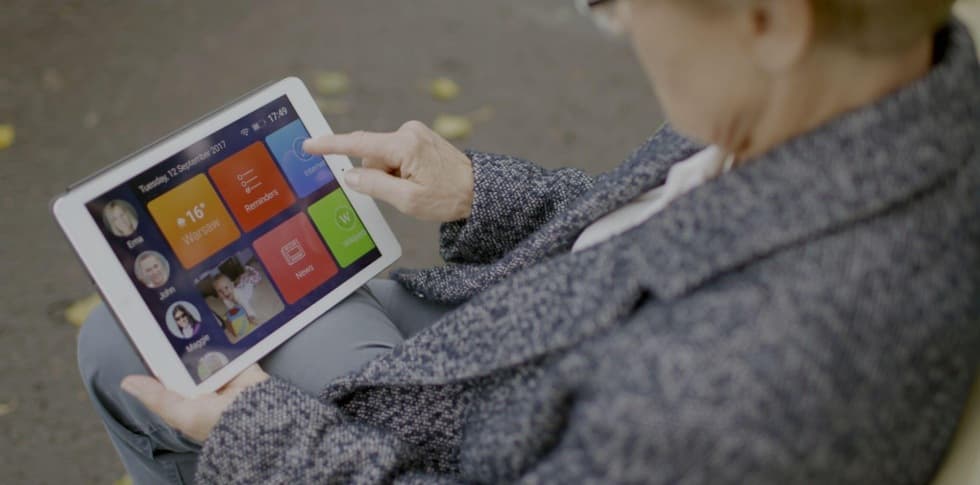 Although seniors today are more active online than ever, the majority of the elderly population still has difficulties in learning and adapting to new technologies. And the number of elderly we need to reach out to is growing considerably. According to the U.S. Census Bureau, the number of people 65 and older in the United States is expected to increase to 55 million in 2020, and to 88.5 million — or 20 percent of the population — in 2050. Read on to see how technology can help seniors to live independently.
With increasing number of seniors, there is also a higher demand for senior-friendly options that can help families who need technology as a communication tool due to distance, or various other factors. Technology can not only be a communication tool but can also encourage senior independence by using additional features and services.
An important online tool created for the senior population is Oscar Senior. This downloadable application provides a service that lets young and old interact on an easy to use, interactive communication platform.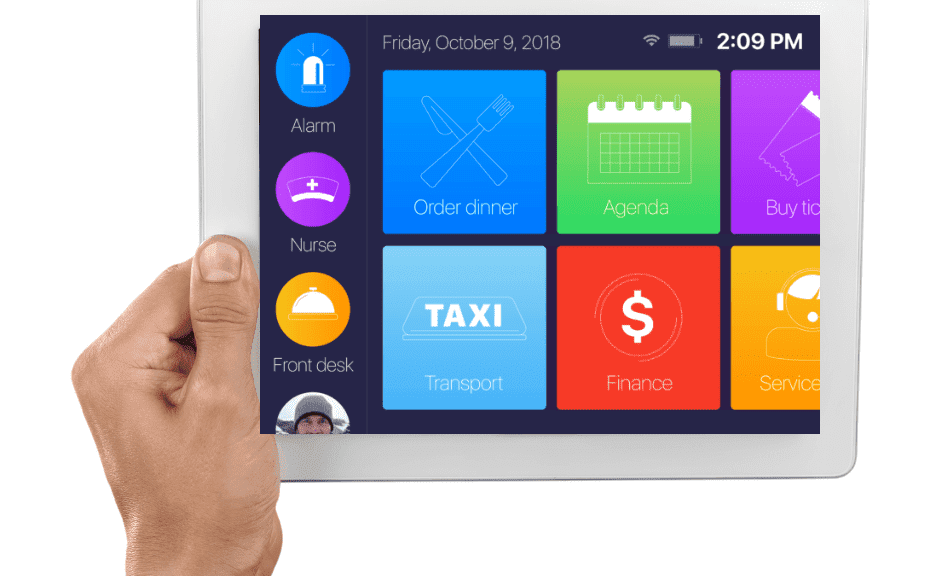 As families drift apart, friendships loosen due to health issues, and loved ones pass away, our senior loved ones may find themselves struggling alone. Our job is to provide our seniors with a full range of supportive assistance, in order to maintain senior independence and continue living an enriching, meaningful life.
The challenges of aging in place
According to statistics, 87 percent of adults age 65+ want to stay in their current home and community as they age. Among people age 50 to 64, 71 percent of people want to age in place, according to a survey conducted by AARP PPI, and published as "What is Livable? Community Preferences of Older Adults," in April 2014.
The reality however, is very different, as senior citizens find themselves facing a number of challenges to staying independent. Simple, everyday tasks become more and more difficult as health problems crop up and family moves away. Seniors may feel anxious to live alone or go outside by themselves.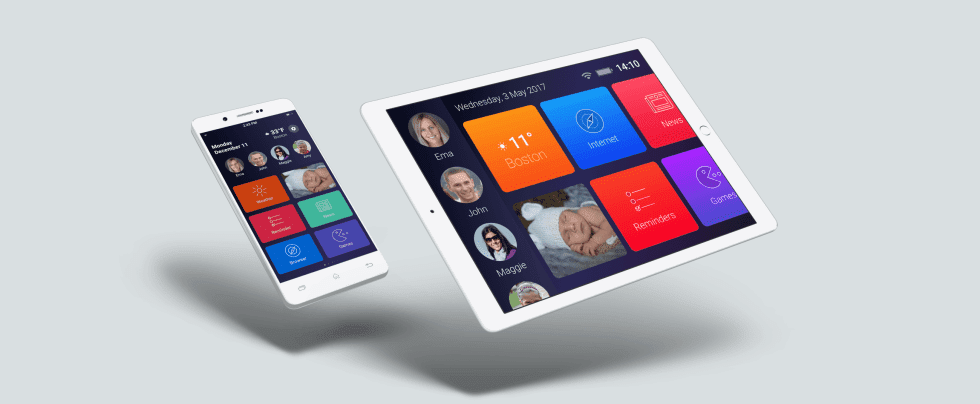 An integrative support system is an essential, long term solution to overcoming these difficulties. This system may include anything from keeping in touch with a circle of close neighborhood friends to implementing a handy communication tool for day to day use.
Technology can save money and resources
Especially in long distance family relationships, maintaining regular contact may cost massive amounts of time and money. Here is where technological solutions can help. Keeping in touch online is an affordable and easy way to catch up with family members. Not only. Seniors will feel less alone and more safe at home knowing they can call family whenever they need to.
Home care providers can clearly reap the benefits of implementing technological solutions into their services. For example, seniors can use sensors may be placed around the home to aid in monitoring a senior's movements and step in, in case of emergency. GPS tracking technologies can follow the user around outside their home, so they can get immediate help in case they get lost. This is especially useful in case of patients diagnosed with Alzheimer's disease.
Mobile apps too, can provide extra safety and peace of mind at home for both seniors and their caregivers. With the app Oscar Senior for example, seniors can call a relative with just a few taps on their phone or tablet.
How Oscar Senior can help assisted living providers
Oscar Senior is an open platform allowing caregivers to add supportive content according to individual needs. The app gives caregivers an extra hand when it comes to taking care of the everyday needs of the elderly. They can add a wide variety of useful options such as taxi services or housekeeping to enhance the caregiving experience.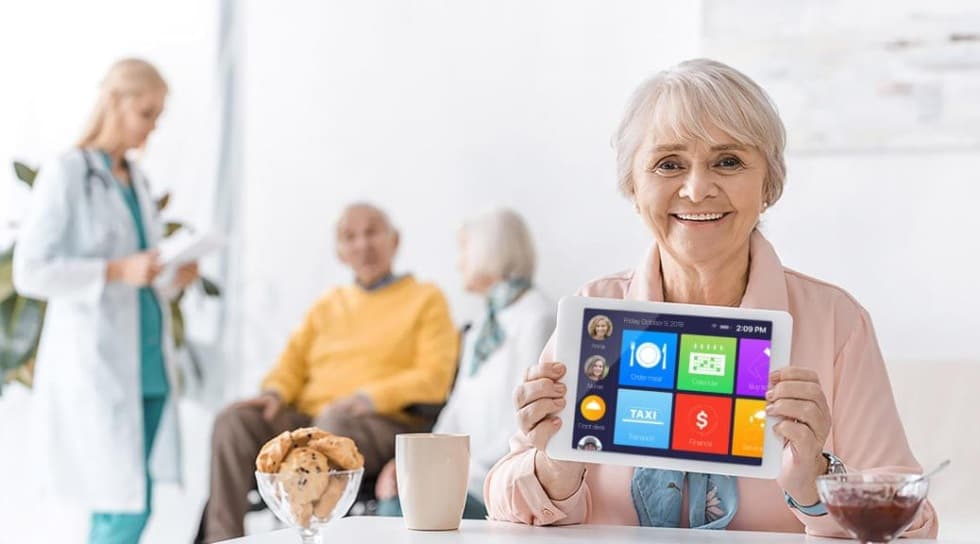 In the US, a home health aid costs about $21 per hour, depending on time and frequency of care. Due to the variability of the provided services technology can greatly reduce costs, extend services and improve care overall.
Oscar Senior can be personalized to either replace or extend the established home care services. Caregivers can provide psychological support or simply companionship with Oscar Senior's video calling feature.
Online chats and forums are another way to tap into a social circle on a tablet from home. Furthermore, transportation, grocery shopping, medical check up reminders, and other requests can be fulfilled by integrating these tools into its customizable platform.
Establishing an extensive support system is fundamental to encouraging senior independence. The available options to promoting the elderly to age in place are endless. We can choose a form of assistance that fits our seniors' needs the most, which includes technological support. A simplified system for quick and easy use can extend the caregiving services we choose for our loved ones.
To explore our fully customizable Communication & Telehealth online platform that supports senior independence
visit Oscar Senior.