How to keep grandparents and grandchildren close despite the distance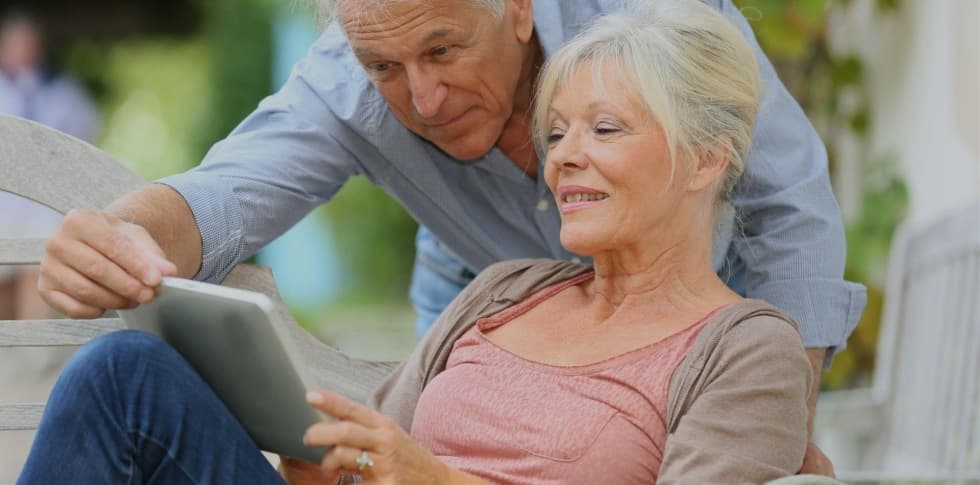 Grandparents have a fundamental role in the lives of their grandchildren. Many of us have grown up with grandma down the street eagerly waiting for us after school with milk and cookies. But today, our lives are different. We move far from family. Our lives are constantly changing and evolving. So we must keep in mind that our parents, but also our children, eventually feel the consequences. Finding a solution to maintaining the relationship between grandparents and grandchildren is necessary for all involved. Reand on and get inspired how to keep this relationship close despite the distance.
The benefits are mutual. Children need a strong parental presence, but often parents are too busy and distracted to give all the attention that kids demand. Grandparents however, commonly have the time and will.
Their patience and encouragement helps build confidence. It plays an important role in providing a loving and supportive family environment for children. In turn, the elderly who are in regular contact with youth, actually stay young themselves, in both body and spirit. Children give seniors purpose and a hope for the future.
According to a 2016 study conducted at Boston University, when there is a strong relationship between grandparents and their grandchildren who are young adults, there are less symptoms of depression in both groups. An active relationship between generations is a true asset to our mental health.
This bond however, does not always come naturally. Strained family relationships, health problems, or simply a cross-country move, may all cause physical and emotional distance between grandparents and grandkids. This is where we, the sandwich generation, come in.
We can help encourage the blossoming of this life-sustaining relationship in ways which are effective and fun for everyone! Here we share some ideas on how to build and maintain a strong, long distance grandparent-grandchild relationship.
Use technology to overcome distance
Encourage frequent contact between your parents and kids. This will surely strengthen their bond over time. Physical distance may make it difficult to arrange visiting times, but it should never be a reason to neglect this special relationship, particularly in this day and age. Technology now allows us to maintain connections over distance easily. Chatting and video calling are a great present-day alternative to the traditional phone call.
The younger generation today does not have any trouble handling their phones, tablets, and computers to get in contact with others whenever they need to. However, seniors may find it harder to tap into the latest technology and learn new tech skills.
We can support grandparents by teaching them how to use a senior-friendly communication app such as Oscar Senior in order to communicate with their loved ones. Kids and teenagers too, will appreciate its modern look and easy to use functions.
"I live far from Grammie. She lives alone in a pretty house with a garden. We like to talk on my dad's phone through Oscar Senior. I call her by pressing a green button. We talk about my dance class and her cats. She always makes me feel special." – Lara, 8
Seniors can use this app on their smartphones or tablets. Choosing the best device depends on their abilities, such as learning or motor skills, as well as health condition. In case of video calling, for example, we recommend a tablet or computer due to the larger screen size, helping seniors see their online partners' faces more easily.
Roughly one-third of (32%) of seniors say they own a tablet computer, according to a 2016 Pew Research Center report. Incredibly, this is a double-digit increase from 2013. Research shows that seniors and their caregivers clearly prefer a larger sized, portable, touchscreen device.
Find common ground with a fun activity online
Sometimes seniors and their grandchildren may feel like their interests are poles apart due to their age differences. Sure, Grandpa Joe may like to spend his Saturdays on the golf course while little Tommy prefers to play flag football with friends. Yet different interests should not be an obstacle to forging a strong bond from a distance. With a little thought, we can find an activity via the internet that interests both sides!
Activities which can be fun and exciting for both the elderly and children/young adults online are playing online games like chess or Scrabble, trying a new recipe at home, watching a show together, or just sifting through some old photographs. Seniors can use an online platform such as chat or video, to teach their grandchildren what they know and love, from knitting to playing a favorite card game. If you're at a loss on how to spend quality time together, a simple phone or video call is always a good start.
Distances should no longer keep families apart. With some effort and the right tools, we can help build a strong relationship between our grandparents and grandchildren. Our seniors may suffer from loneliness and isolation, while our children need our attention, care, and encouragement. We can bring them together in order to help each other and therefore, benefit long term from this one of a kind, loving relationship.
Bring your grandparents and grandchildren together with senior-friendly communication app.