How technology can improve assisted living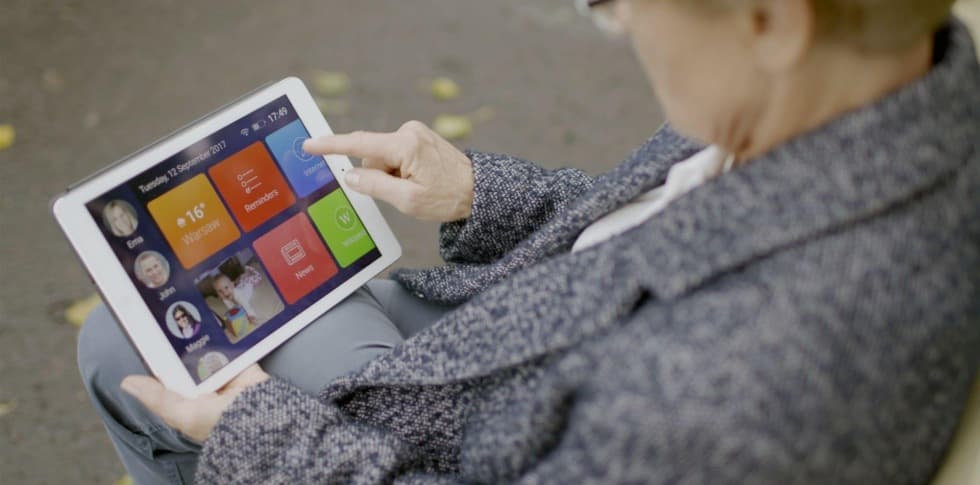 Families today are opting for assisted living facilities to help their family members in old age. For the elderly who live alone and far away from children and grandchildren, taking this step can be the best decision for health and safety reasons. Nevertheless, seniors may still face certain challenges when it comes to maintaining independence and social connections. Technology can step in to become a massive store of possibilities to help seniors overcome these challenges. Read on to see how exactly technology can help our elderly loved ones in their lifes.
Assisted living is a senior housing option where elderly residents get daily help in a comfortable environment much like home. These facilities provide basic care, so residents are able to maintain a high level of independence and responsibility. Assisted living residents are usually elderly people without serious health or age-related issues. The required help may vary and may involve day-to-day tasks such as eating, bathing, dressing, housekeeping, and transportation. Oftentimes, a stay at an assisted living facility, or ALF, is temporary, and a precursor to a nursing home.
Currently, about 1 million Americans live away from home in a senior community, in order to be well cared for by qualified staff. The number of assisted living facilities is growing considerably in the United States. This phenomenon is due to increased mobility, change of family structures, and economic conditions, among others.
Increased safety
An assisted living facility is generally a safe haven for the elderly who have decreased vision, mobility, or other age-related ailments. These can make it unsafe for them to live alone. Adding technology to an already established support system can enforce important safety measures. Staff in the ALF can choose from many technologies, such as motion sensors, alarm buttons, safety cameras and other equipment for ensuring safety in the building.
Connection with family
Living at an assisted living home, though safe and protective, does not always provide the emotional fulfillment seniors need to thrive. Moving home is a trying and often scary time for anybody. Without loved ones near to help them through the process, seniors may face loneliness and even depression.
A great way to stay connected is through the Internet. By downloading an app that simplifies a senior's phone or tablet, they will have no trouble contacting you and enjoying new possibilities online. An app made for seniors, like Oscar Senior, can transform a senior's experience with technology.
"Ever since we installed Oscar Senior on Nana's phone, we've been able to reach her more easily. She now knows exactly how to pick up the phone and how to call us. It has really made communication easier now that she is living in an elderly home." – Lynn, 44, North Dakota
Medical care
In assisted living homes, there may be a routine in place for taking medicine, going for medical exams, doctors' visits etc. Yet caretakers may find it handy to increase seniors' independence by implementing a notification system into this routine. In this way, they don't have to oversee every pill seniors take, but leave the work up to technology. Pill dispensers equipped with alarm bells can remind seniors that their daily pills need to be taken. A reminder app on a smartphone can help seniors remember a doctor visit they need to go to.
Meals and services
Assisted living facilities may provide daily meals to residents, usually at a canteen on the premises. Management may find it a quick and environmentally friendly solution to share the weekly menu online. In this way, residents can have an overview of the meals they will have anytime at their fingertips. Of course, this does not pertain just to the menu. Any news bulletin could be shared online for residents to view and discuss!
Shopping and transport
Seniors may find it hard to do their shopping from assisted living, since they are not as mobile as they once were. Online shopping can come to the rescue. With a few taps on a phone or tablet, seniors can buy anything from a new set of earphones to a birthday gift for a grandson. Care providers can therefore devote their time to other tasks, instead of working out the logistics on transport and help with shopping. Nowadays, with free delivery options, it might even be the fastest and most affordable way to shop!
Technology can be a huge asset in the daily functioning of assisted living facilities that must not be overlooked. Choosing the best solution depends on many factors, from the size of the facility to the available services. Proper research can give us an idea on what can work best in a particular home, always taking into consideration the needs and capabilities of the elderly residents.
Management can work on reducing costs and improving efficiency by implementing useful technologies to their services. These can range from motion detectors for better safety to an easy to use online application that can improve in-house communication standards.
Find out how Oscar Senior can help assisted living facilities provide better services.