Care more, spend less
Use the technology for remote and virtual care that fits your budget and enable caregivers to help more senior clients within less time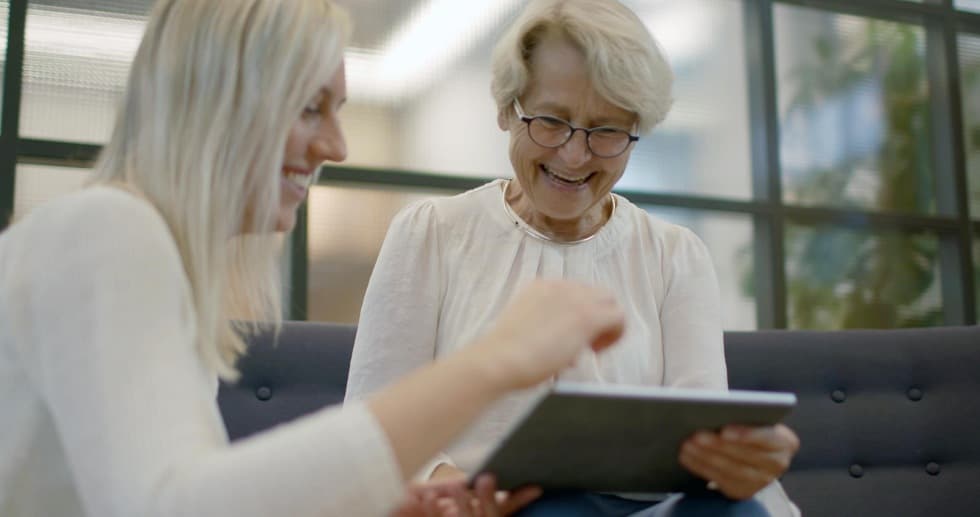 Oscar Senior is a senior friendly customizable platform that helps you:
Reduce costs while enhancing
better-quality care
You will handle all the things that used to be too complicated, too time- or cost-demanding within minutes. And the solution doesn't take months or a fortune to be implemented. Care 4.0 is the future. Digitize, optimize, systemize.
Empower caregivers
do better job more effectively
Approximately 20% of caregivers' visits last up to 15 minutes. Oscar Senior enables your caregivers to do such quick check-ins via video calls or to set up meds reminders. Save time and costs of travelling so the caregivers can focus on more important stuff and manage more of truly necessary visits.
Make senior clients & their
families happy
Help seniors to fight loneliness, make them feel included and keep their health under control by connecting Oscar Senior to sensors or wearables. By sharing the medical status, schedule and care info ensure their family members peace of mind.