Why we need to encourage our seniors to use technology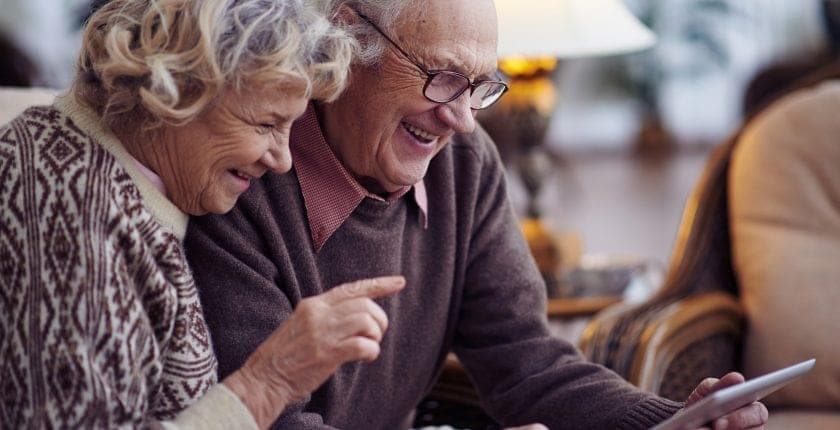 Technology in the last decades has sped up. From apps to Internet devices, it is easy to get confused in this widespread market. Our seniors may be afraid of trying to learn about a new device. However, there are a multitude of options in the senior-friendly tech world. Let's take a look at why we should encourage our seniors to use technology and examine some useful examples.
Easier to use
Technology for seniors is simply easier to use. Tech companies that create software and devices specifically for the elderly take common age-related problems into consideration. Providing at-home online access already allows for a convenient opportunity not only for the wheelchair or bed ridden, but for those suffering from arthritis or other physically disabling ailments.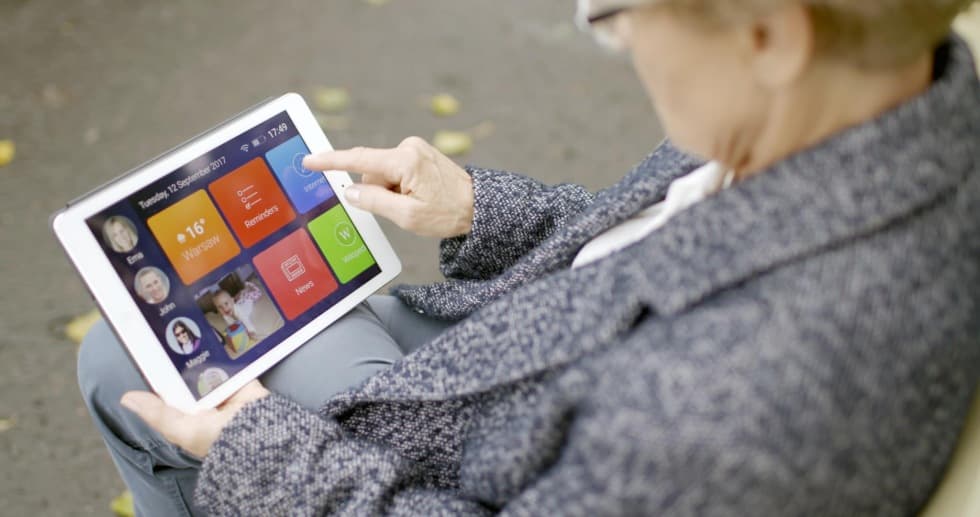 Big screens, and large, bright buttons will appeal to those who have progressive vision loss. Alternative options for typing (such as touch screen) may be beneficial to seniors who have problems with motor skills. Samsung Galaxy smartphones for example, have many accessibility features for visibility, hearing, and dexterity, such as a Voice Assistant.
Stronger social connections
The elderly population is a lonely group, as family members pass away, social circles diminish. Due to a variety of health issues, seniors may have a hard time leaving their homes thus resulting in isolation and eventually, depression. Bringing friends and family closer to our seniors can combat this loneliness.
Technology is a tool we all use to communicate over a distance. We all have our own preferences of which app we use to talk with our friends. What's great, is that there are senior-friendly versions of apps and devices which we can share with our elderly loved ones. Introducing them to easy online communication will give them the key to stronger social connection and build important family ties.
Families living far away
In our mobile society, the elderly may find themselves struggling alone as family members are continually on the move because of work or other obligations. Long gone are the days when the men of the household built their own house and the multi-generational family lived there all their lives. Seniors may be forced to be taken care of caregivers, who are qualified, but with whom they may not feel an emotional connection. Bringing families closer together is where technology can excel.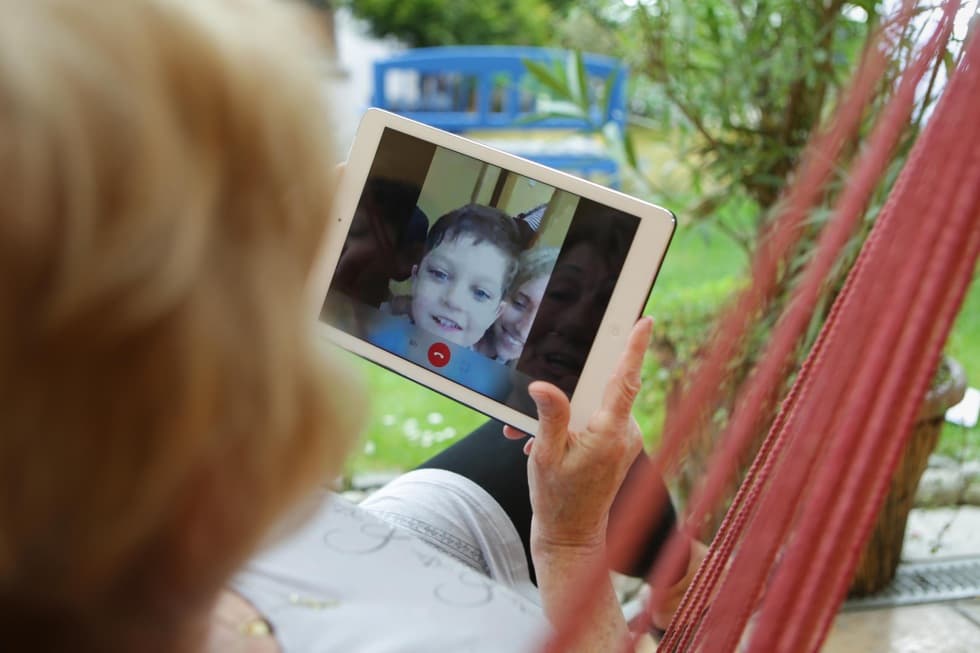 The app Oscar Senior was created precisely for seniors. They can easily connect to family members with a touch of a button on a tablet. Making communication quick and easy can greatly help increase the bond in a relationship. Seniors will feel closer to their loved ones. This decreases loneliness, depression and other associated health issues.
"My granddaughter Sophie had shown me Oscar Senior and we have been talking on it ever since. She lives a few hours from me. We see each other about once a month. Still, since we can talk on video, our relationship has grown stronger. I know more about her. And she frequently asks me for advice!" Rosa from Colorado
Aging at home
Many seniors do not feel safe at home. Either because of illness or suddenly being widowed, seniors may require supportive assistance to continue living at home alone. For many, there is no need to live in a retirement home if there are services to help and promote their health and safety. We should consider their own personal needs when choosing the proper system. Popular products include emergency alarm systems, pill dispensers, location tracking devices, heart monitors, motion sensors, smoke signalling systems, and many others.
The opportunities today to help our seniors are endless. By evaluating the individual needs of the elderly along with good market research, we can find valuable technologies to help them age in place comfortably. With the proper choice of technology, they can enjoy closer family, build friendships, become more independent and thus enjoy a fuller, and more meaningful life.
To help seniors easily use technology, download the senior-friendly app Oscar Senior