News and Updates at Oscar Enterprise Service - January 2022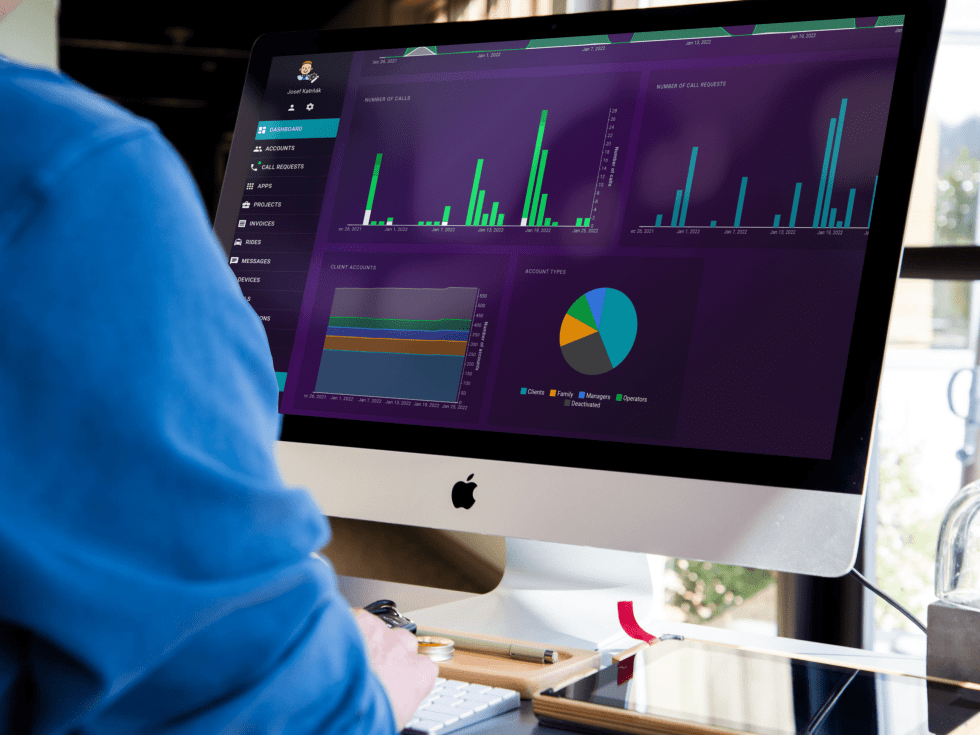 Dashboard statistics will help you better plan your work
You can now find in your manager account a new tab "Dashboard". It is in your account by default and it shows you the statistics and overview about your active accounts, list of pending call requests and many others.
Thanks to the overview you can check account activity, see if your care providers are managing requests on time, how many care users are waiting to get the help, what days in a week and month are the biggest peak or what type of call is needed the most.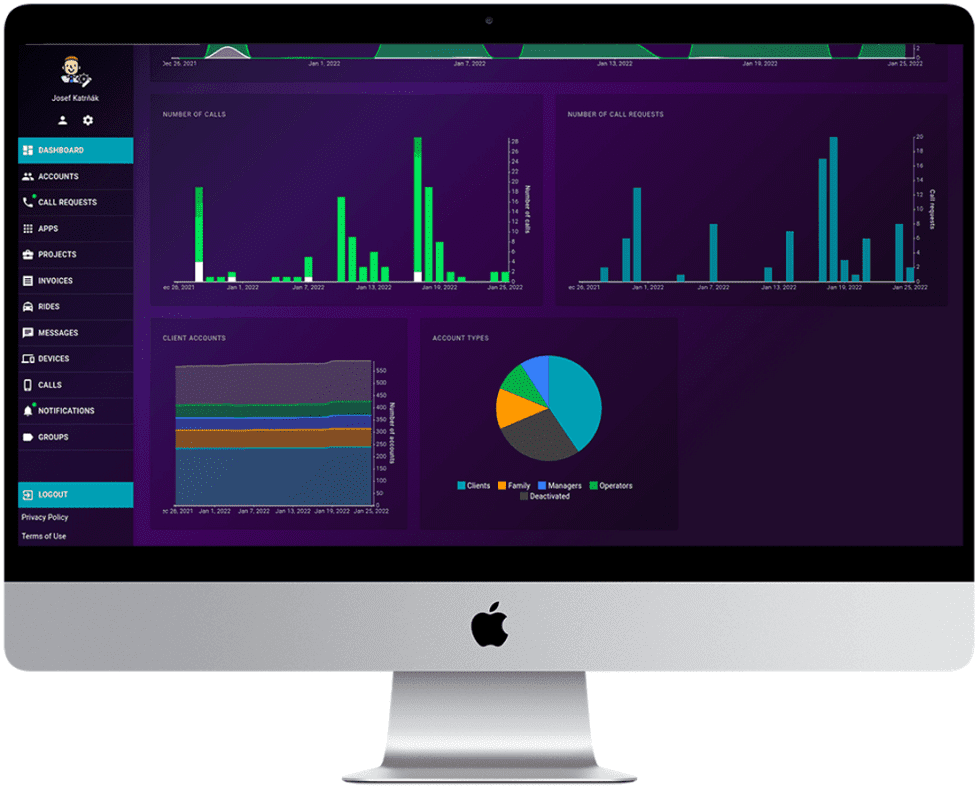 Online accounts
Number of currently
online clients
Offline accounts
Number of currently
offline clients
Open call requests
Number of currently open
(unfinished) call requests
Oldest requests
The date of the oldest
call request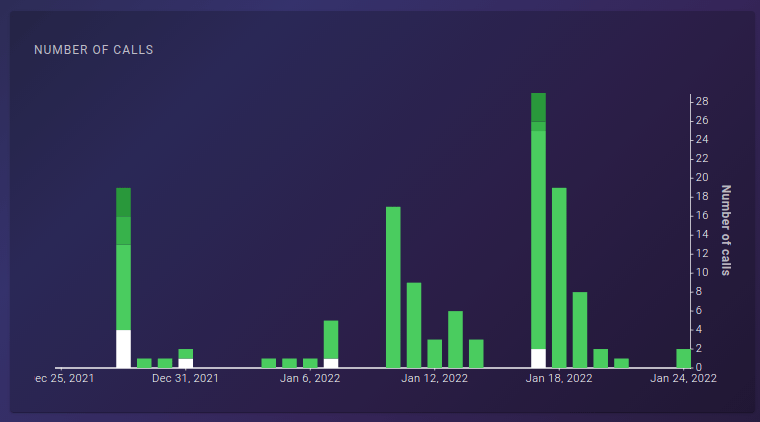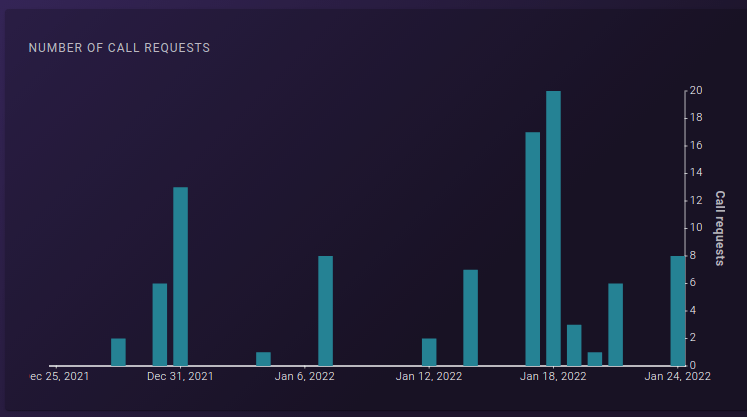 Length of calls
Total length of calls in time contains: auto-answers calls, one-to-one calls, group calls, webinars
Number of calls
Total numbers of calls in time contains:
auto-answers calls, one-to-one calls, group calls, webinars
Number of call requests
Total numbers of call requests
in time
(for one month)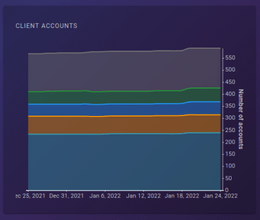 Client accounts
Total numbers of accounts
in time (for one month)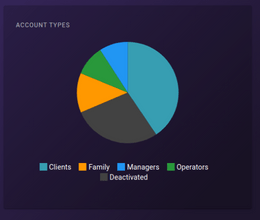 Account types
Graph showing the distribution
of account types
Do you have any question to the latest news and updates?
Or any other question? Do not hesitate to contact us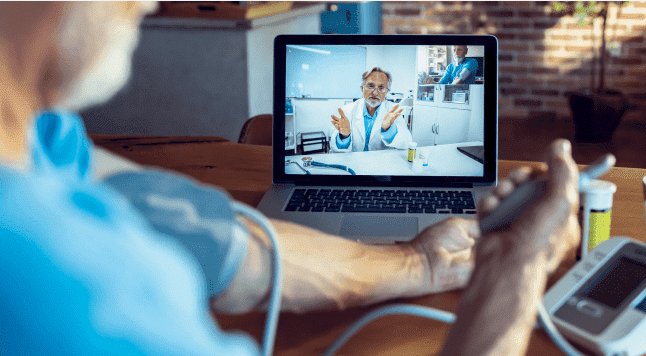 Let's check our tips and tricks for remote care. We are going to show you everything you are able to do by providing remote care via Oscar Enterprise. In this article, we are going to look at the possibility of remote education.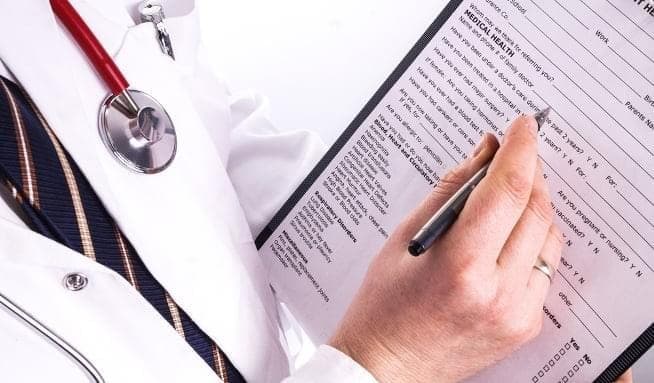 What is OASIS in health care and what is the role of CMS in health care? The Outcome and Assessment Information Set (OASIS) assessment looks at patients' clinical status, demographic info, service needs and functional status. There are 27 new items on OASIS-E compared to the previous version, with more assessment items to the Centers for Medicare and Medicaid Services (CMS) medical questionnaire. Here's how the new OASIS data collection process affects the home health industry.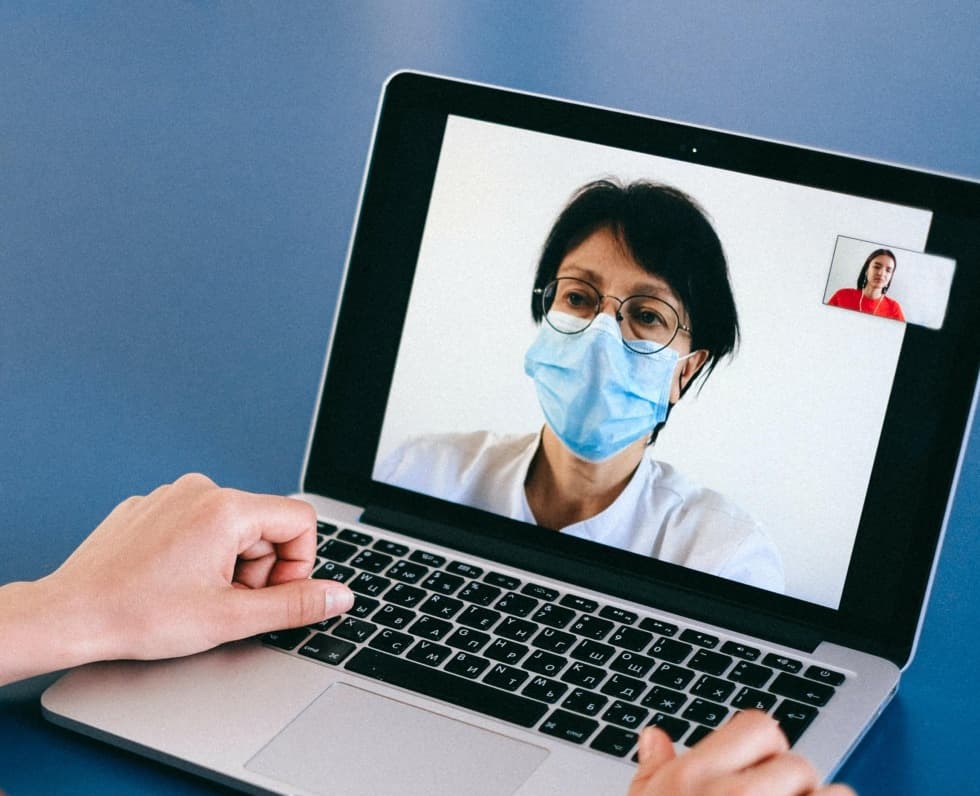 Regulations, OASIS-E, mental health, and others. The past few years have seen monumental changes for care homes, shaping new caregiving trends on the rise for 2023. Many facilities have to take whole new approaches to their operations and practices. What do they have to deal with?