How to keep our seniors active and healthy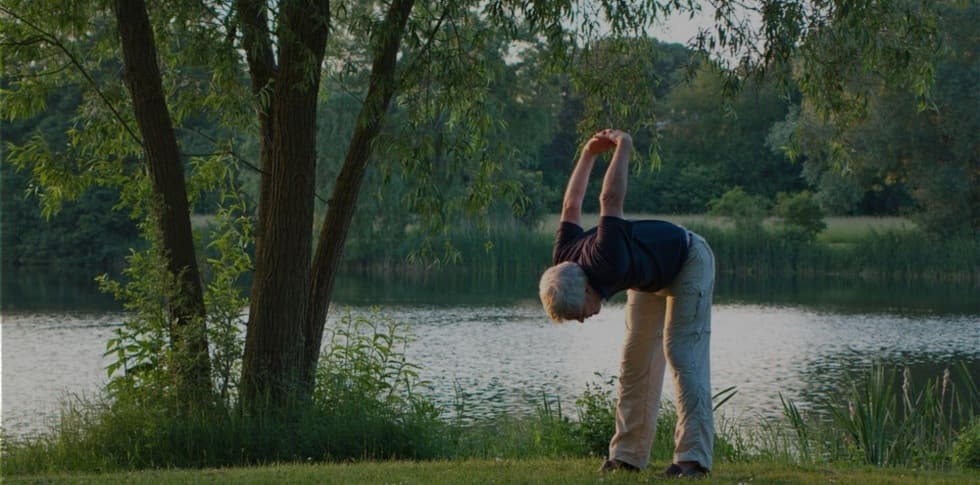 For our elderly friends and relatives, an active lifestyle is crucial to maintaining a healthy body and mind. Continuing to grow physically and mentally, is one of the most important components to living a long, fulfilling life. But how to keep our seniors active and healthy? Let's read on to find the answer.
We've talked to three seniors who have found activities they are passionate about in their later years. We discussed the benefits they have gained from leading an active lifestyle.
Sports for a strong body and healthy mind
It is well known that sports increases longevity and promotes health and wellbeing at all ages. Research done among the elderly demonstrates that seniors who remain physically active through the 8-year follow-up of the study were most like to age successfully compared with those who were inactive throughout.
We had a talk with our friend George from Virginia, who has maintained an active lifestyle from the time he was young. "Sports have simply always been in my life since I was a very young child. I don't plan to give it up anytime soon. Of course, I have some aches and pains, but it's a reason to wake up in the morning."
He did not give up on sports even in his later years. George was an avid swimmer and water polo player as a child and young adult. With family obligations, later, his water polo playing slowly waned, but he kept fit by swimming, jogging, and skiing.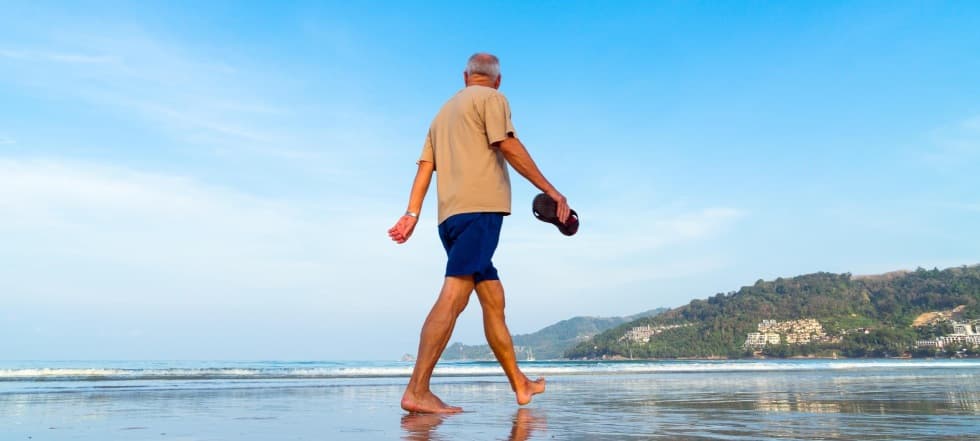 "I start the day fresh with a quick jog around the neighborhood. Many old friends of mine prefer watching TV over a walk or exercise. I can see that they are suffering from arthritis to heart disease. Their minds are slowing down. Some started suffering from dementia. I'm over 80 and still jogging. For me, it is just a part of my daily routine. I believe age has nothing to do with being active."
George sees the importance of keeping fit. There is a marked difference between his own health condition and that of his friends who do not partake in any sports. There are a number of sports that are senior-friendly with less risk of injury.
Physical activity grants seniors a strong and healthy mind. It fights boredom and gives a sense of purpose for seniors, who might find themselves searching for something to fill their time.
Learning a language for a brain boost
Staying active physically is one part of the picture. Seniors can also greatly benefit from socializing, playing games, such as chess or cards, and many other mentally engaging activities.
For Lucille, learning Spanish has kept her feeling young with the pleasant addition of a new circle of friends with a common interest. "Having a new Spanish-speaking daughter-in-law and a great program in town for teaching languages to the elderly, I took the leap and signed up for morning classes".
It's great motivation to get up in the morning. Lucille has been enjoying getting to know a new culture. It has even brought her closer to her daughter-in-law who really appreciates the effort.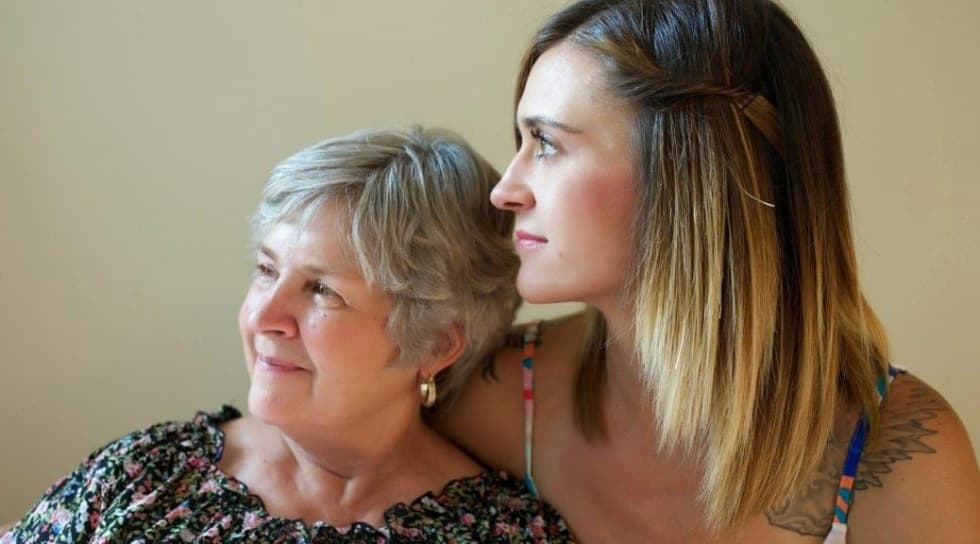 "My son married Rosa last year and we've gotten quite close. I've been using snippets of Spanish when we have a chat. Sometimes I pick up the phone saying, Hola, como estas? Sometimes she laughs at my awkward pronunciation. But I'm delighted to be practicing what I've learned!"
Lucille has felt that learning a language also greatly helped her keep her memory strong, a significant asset in the day-to-day life of the elderly. Research has shown a number of benefits to language learning. Helping students see and hear, improving mobility, memory, building confidence are just some of them.
Social connections improve mental health
Helping our senior loved ones stay active may not always come easy. Aging may bring on a variety of health issues that can cause them to feel discouraged. A study conducted at the Department of Epidemiology and Public Health at University College London highlights the importance of maintaining social relationships in later life, emphasizing the negative effects of social isolation and loneliness on wellbeing. It shows how growing a larger social network and keeping regular contact with friends and family may protect against a decline in wellbeing in later life.
Therefore, maintaining a relationship with our elderly relatives regularly helps them stay healthy, since strong social connections maintain a healthy, balanced mind.
For seniors living far from family, or for those experiencing frequent loneliness, Oscar Senior app is a great solution for maintaining a connection to the outside world. The elderly find it very easy to use on their tablet, given that it was created precisely for the older generation. With the easy-to-use application, seniors can call, socialize, play, and get informed about worldly events.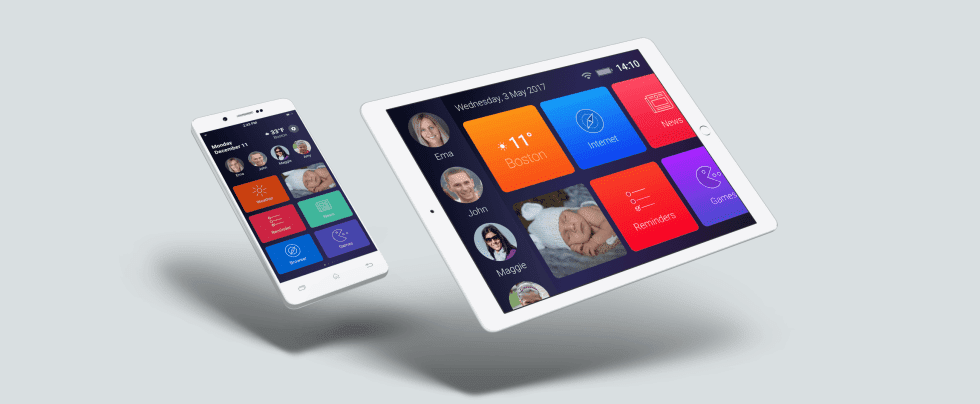 Our Oscar Senior user Wilma has been using the app to communicate with her grandson living across the Atlantic.
"I helped raise my grandson Ben since he was very little, and now that he has settled down in Paris, I miss him terribly. We tried to keep in touch over the phone but it is just not the same as seeing each other face to face. Then we found Oscar Senior. Technology has changed so much over the years and I am so thankful that Oscar Senior has allowed me to be part of it. We can even talk to each other through a video. Although I still miss my grandson, I feel very lucky that I can keep in touch with him so easily."
In order to keep our seniors active and healthy, they need to connect to us. They might need a quick pep talk, a chat about their day, or just a photo of their grandchildren. And don't forget. We can be a good example by staying active ourselves and making sure to contact them regularly. Let's help our loved ones by being their support throughout their aging years.
Try Oscar Senior to communicate easily with your seniors, share pictures, call them and make sure they stay active and healthy.