How to help your senior with age-related memory loss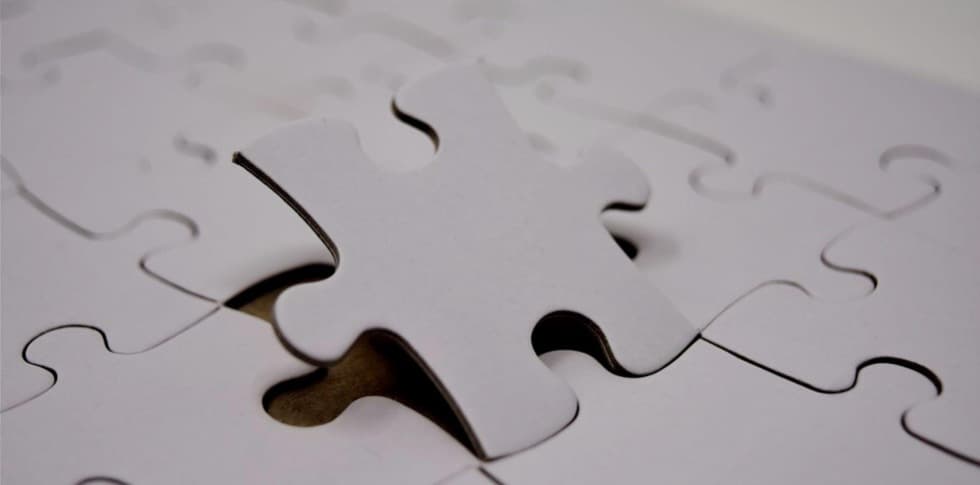 As our senior loved ones age, they face a host of new experiences. Forgetfulness is one of the most common issues among the elderly, one which can significantly influence their everyday life. Let's find out how we can help our seniors with age-related memory loss.
The onset of forgetfulness may be slow. We may be the first to notice a difference in their behavior. Nevertheless, it's crucial to be on the lookout for signs. The issue may quickly turn into a more challenging mental health problem that has detrimental effects on quality of life.
We can take proactive steps in helping our senior family members deal with absent-mindedness and increase their ability to live independently for as long as possible. We must also learn to detect any signs of simple forgetfulness becoming something more serious.
Is it just forgetfulness or something more?
Has your mom just forgotten to buy a loaf of bread at the store or has she forgotten her way back home? Forgetfulness can be a normal part of aging. As a result, some people may notice that it takes longer to learn new things, they don't remember information as well as they did, or they lose things like their glasses. These usually are signs of mild forgetfulness, not serious memory problems, states this article from the National Institute on Aging.
Memory can also be improved by paying particular attention to it with daily exercises and healthy habits. Johns Hopkins has provided a list of nine techniques to improve overall memory, which is useful at any age.
If you have noticed any increased inattention to detail, memory loss or blackouts in your elderly parent, you might be dealing with something that needs medical attention. These are important signs which may help you decide whether you need to call a medical professional. Memory problems can be a sign of dementia, medication side effects, certain brain or liver disorders, drinking too much alcohol, malnourishment, a head injury or emotional problems such as depression or anxiety.
Signs of Dementia
Let's delve deeper into one of the most common disorders related to memory loss in the elderly generation: dementia.
Dementia is a group of symptoms caused by changes in brain function. According to WebMD, dementia symptoms may include asking the same questions repeatedly; becoming lost in familiar places; being unable to follow directions; getting disoriented about time, people, and places; and neglecting personal safety, hygiene, and nutrition.
Alzheimer's Disease is the most common form of dementia, a progressive and incurable illness. However, with proper detection and early diagnosis, the elderly afflicted with this disease may still live a full life for many years. The Alzheimer's Association also posts on their website tips on how you can find early detection signs that can help you check for Alzheimer's and other related diseases.
Tech ideas that can help your senior loved one
How can you help? If you have noticed your elderly parent struggling to remember simple tasks or losing their personal possessions, they might need some assistance to stay on track in life. We can recommend some useful technological solutions to encourage independent living for your loved ones.
The PERS system is essential for those in advanced age. It stands for Personal Emergency Response System, which is operated by a button the elderly wears which they can push and therefore notify an operator or loved ones in case of an emergency.
The Pocketfinder is also a very useful tool for seniors who may need help getting back home, or who tend to wander and are difficult to locate. Loved ones can track their whereabouts via GPS on its mobile app and web browser access. Seniors will feel safe knowing they are looked after and viceversa, caregivers can remain calm knowing they can track their seniors.
A talking alarm clock is especially useful for seniors who have audio visual impairments and need help with taking their medication on time. The clock can remind users to take their pills up to 4 times a day.
A motion detector nightlight can be of use for the elderly who get up frequently during the night. Sometimes they can be confused when being in a dark room. Lighting up a dark path can help seniors find their way without risking a potentially dangerous fall. The cordless nightlight can be put anywhere.
Setting reminders to make life easier
Let's continue with the importance of reminders. Setting up reminders on a senior's tablet or smartphone is a great option to help them remember important tasks and events. The app made for the elderly generation, Oscar Senior, also has this valuable reminder feature.
Seniors can avoid missing medical appointments or other pre arranged meetings. They may also find themselves forgetting to take their medication. A daily reminder set on their phone or tablet can notify them to take it immediately.
"My children and I have been calling each other on Oscar Senior. We found out I can also add reminders. Now I have a reminder pop up in the morning when I need to take my medication or go to any doctor's appointments that day. It's very useful. All-in-one. " says Marge, from Arizona.
Calls to friends or family can also be set as a reminder. This way seniors don't forget return a call or call at a fixed time. Seniors may also find it useful to set reminders for household chores or errands to be made at the bank or post office.
"I set a reminder on Oscar Senior every time I need to pay my bills," says Joe, from Maine. "Sometimes I just forgot and I had to pay a late fee. Now the second the bill arrives in the mail, I log on to Oscar Senior and add it to my reminders."
The Oscar Senior reminder system is very simple to use. Just set the action, date, and time and the notification will pop up on your screen along with a music tone. Then you can choose the check mark to accept or choose the Remind later option for a later notification. The Reminders tab can also appear on the main screen for quick and easy access.
Keep a close watch on your aging relatives
If you've noticed any mental or behavioral changes in your senior loved one, make sure you get a professional opinion. Simple forgetfulness might turn into a more serious memory loss issue related with aging. The earlier you catch a disease, the better chance for its proper care and management.
Our seniors depend on us more and more with their daily living. With some technological help, we can make sure that they stay on top of their medication, doctor visits and other important errands. In this way, we can promote healthy, independent living as well as aging in place.
To stay connected to your senior parent and help him or her with forgetfullness, download Oscar Senior.