How to help seniors avoid loneliness this holiday season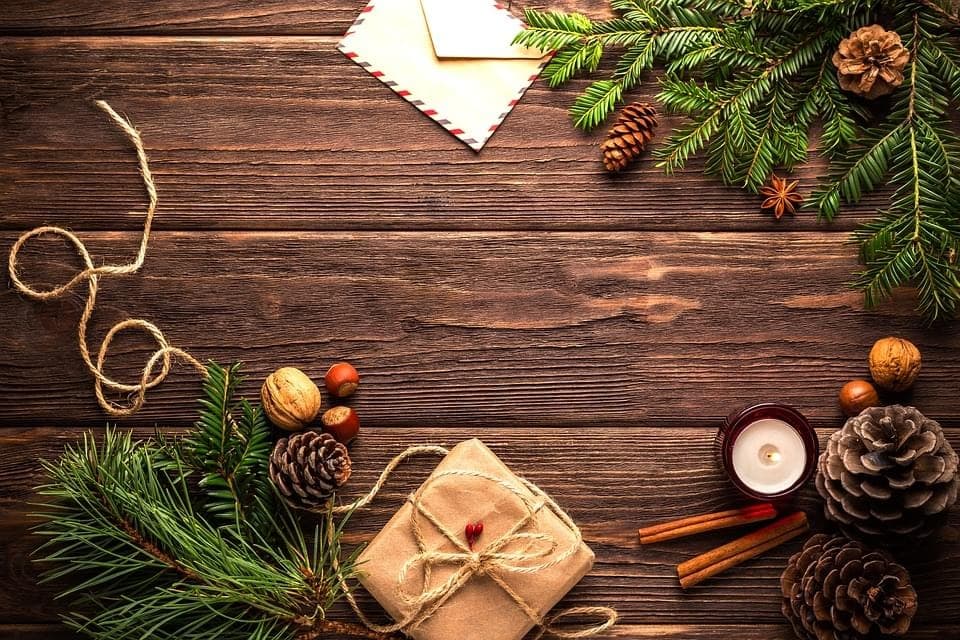 The holidays should be a joyful time for all of us. However, it is also a time where the elderly, or anyone who is living alone or suffering from an illness, may feel even more lonely than usual. Seniors who live alone may feel isolated from all the festivities and the warmth of a home full of loving family members. Those in a retirement community may miss their own homes. Memories of cheerful Christmases may come up, making the elderly wish those days back again. Read on and get inspired.
Loneliness has become an epidemic. The five factors that increase loneliness are being age 80+, chronic health problems, lack of family around, low income, and changing family structures. Lonely seniors have a 59% higher risk of mental and physical health decline according to a longitudinal cohort study done as part of the national Health and Retirement Study.
Spending Christmas alone
Unfortunately, family may not have the means to spend holidays together or if so, visits may be limited because of work, expenses, weather conditions, and many other obstacles. Those elderly people who once headed a household and organized Christmas dinners may feel melancholic and heavy-hearted when having to face the long hours alone.
However, we, the younger generation, can devote time and energy to making our seniors feel safe and loved during the holiday season. It doesn't have to be a sad time for them. What are some activities they can do to pass this time joyfully and can we help in any way?
Let´s help our seniors feel less lonely
Gift-giving made fun
Whether offline or online, seniors may have a hard time buying gifts for everyone in the family. What's a fun way to give a gift which even lessens the load? Secret Santa. Try it out in the family. For seniors in a retirement home, Secret Santa can bring the group together. They'll get to know each other and possibly form valuable friendships. The least that can happen is seniors will pass some time trying to find a fun gift to give!
Spend time at a local senior center
You can also give the gift of your time and attention. Volunteer at a local senior community and spend time with seniors who have no family visiting. Sadly, many nursing home residents face the holidays without family members popping by to see them.
There are many things you can do to help. Have a chat over a cup of cinnamon tea or mulled wine. Plan some arts and crafts activities, such as creating Christmas ornaments. Many facilities also organize a gift-giving event where you can be a Secret Santa for a senior and surprise them with a thoughtful gift!
Enliven Christmas with music
There's no doubt that the right music has an uplifting effect on our mood. Christmas is a time when we hear Jingle Bell Rock and Silent Night nonstop everywhere we go. Singing Christmas carols with family and friends brings everyone together. Organize caroling in the neighborhood, or have a family member play some Christmas music on a piano or guitar. For seniors staying alone at home, they can get in the festive mood by listening to their favorite Christmas hits online. Regardless of their mental or physical capabilities, the elderly can tune into the Christmas spirit with holiday music.
Connecting to family online
For seniors living far from family, there are various options for keeping in touch. Frequent phone calls and even better, visits whenever possible, help seniors feel less isolated from their children and grandchildren. With the help of the Internet, video calls can also enhance the interaction between seniors and their family members.
Nowadays it's fairly easy to connect to each other via a video communication platform online. If your senior has a smartphone or tablet, just download an app such as Oscar Senior and start talking online for free. Oscar Senior is an app that lets seniors use the Internet easily. It simplifies their screen so they have no trouble calling you, or vice versa, taking your call!
"My mother moved into a retirement home last autumn. It's been hard for her to get used to being dependant on other people. She's tried making friends. But she tells me often that she misses me. We were always very close. This year, we finally started talking more often, on Oscar Senior. I want to call her on Christmas morning when the kids are opening the gifts. I think she'll love it." – Liz, 38, Maine
A changing Christmas
Christmas traditions are changing. A century ago, family members gathered together at home to enjoy a warm, traditional meal and sing Christmas songs. Today, family structures have changed. We deal with certain complexities in life that our ancestors did not have. And these changes have oftentimes left our senior citizens out of the picture, leaving them abandoned and lonely. Technology can help us and help our seniors.
The best way to combat loneliness is simply being present. If you cannot spend Christmas Eve with them, if they cannot participate in opening presents on Christmas morning, you can still invite them into your home through video. Build Christmas memories with your elderly relatives with a fun technological solution made easy for seniors.
Are you looking for a christmas gift to your elderly loved one? Get inspired in an article 10 Great Tech Gifts for Seniors!