Case studies on Oscar Senior use in care organisations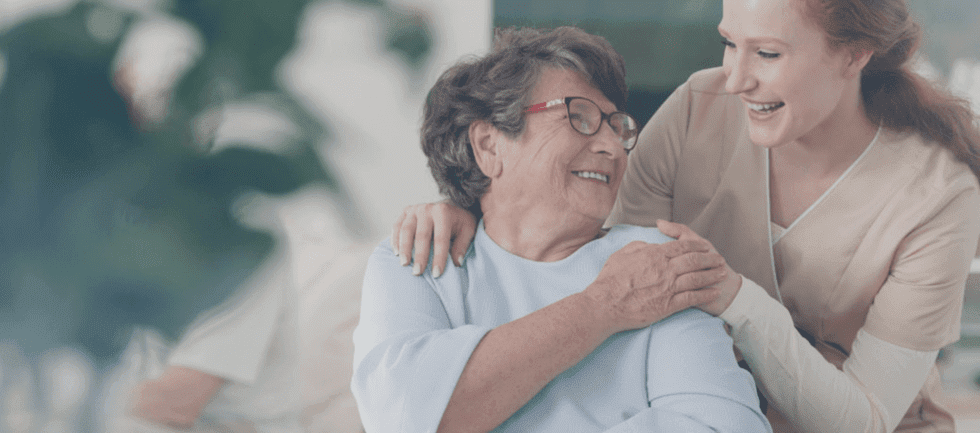 20% of caregivers visits take max 15 minutes and 19% of a homecare workers time is spent travelling. We perceive this as a huge inefficiency in the caregiving space and to tackle this, we partner with care organizations. Read how Oscar Senior solution helps care providers to care more and spend less.
The Oscar Senior platform for care organizations evolved from the idea of an easy to use app for the elderly, with the goal of simplifying technology so they can stay in touch with their loved ones. Following the demand for an age-specific solution, Oscar Senior has become present in 80 countries worldwide.
"More and more care-related businesses expressed interest in Oscar Senior as they realized the potential of technology use to provide better care at a lower cost, " said Tomas Posker, CEO of Oscar Senior. Years of experience in the field of aging helped us deliver the solution that care organizations are looking for – customizable, open platform and device-agnostic.
Seniors who are less lonely and more connected
Oscar Senior fully customizable platform helps care organizations enhance their quality of care, reduce costs and improve efficiency. We achieve this by connecting caregivers and care recipients via video calls and message sharing to provide real-time insights and information. At the same time, Oscar Senior helps seniors age independently and remain socially included by staying connected to caregivers and family through an easy-to use interface.
Pilot projects case studies
Since we already started several pilot projects in the United States and Europe, we'd like to share two user cases with you to help better understand how the cooperation works and what are the benefits.
The first one is a home care agency whose main issue was expensive and not very efficient system for monitoring and communication with their clients. The primary goal for Oscar Senior was to replace the previous system, provide a robust platform that would allow the caregivers to handle call requests from clients & allow them to contact the clients back. Learn how this home care agency achieved care efficiency by implementing Oscar Senior.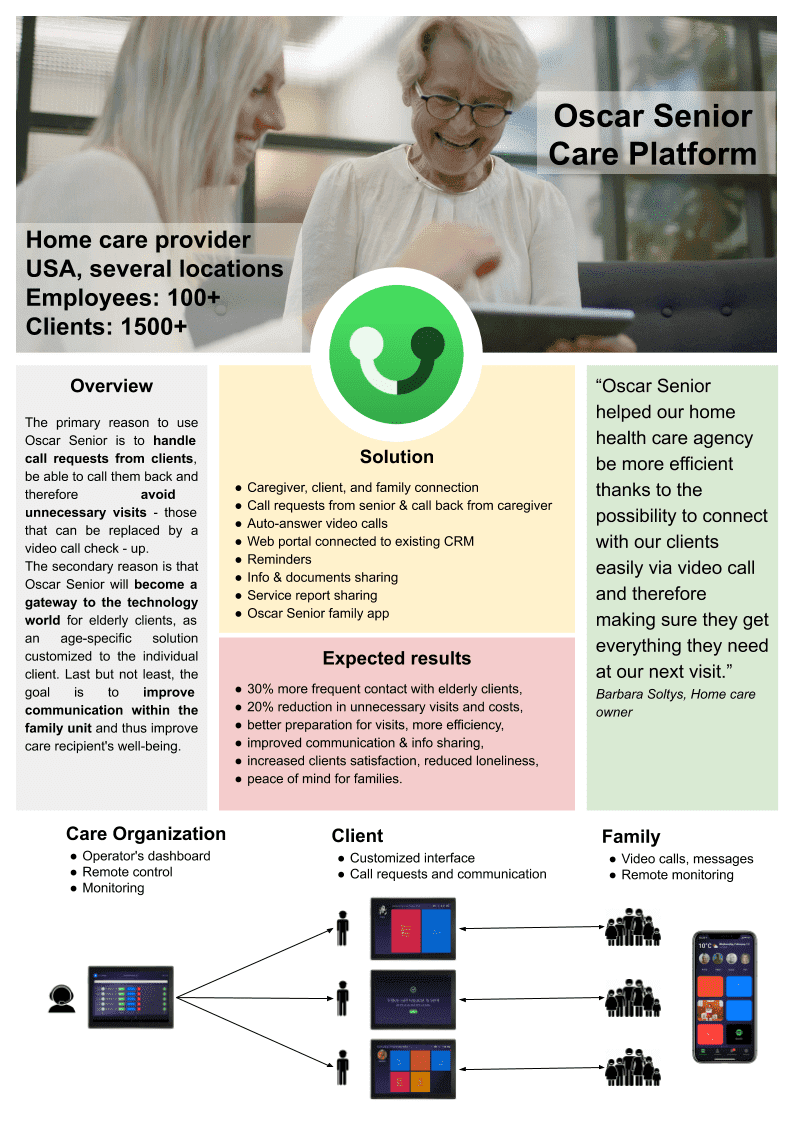 The second case study is a senior facility – an innovative one that realized the importance of technology usage in the care field. Their intention was to optimize and digitize the way information and documents sharing work at their facility on one hand and keep their seniors engaged and active on the other hand. Learn how we embodied this for this particular senior facility and how it turned out: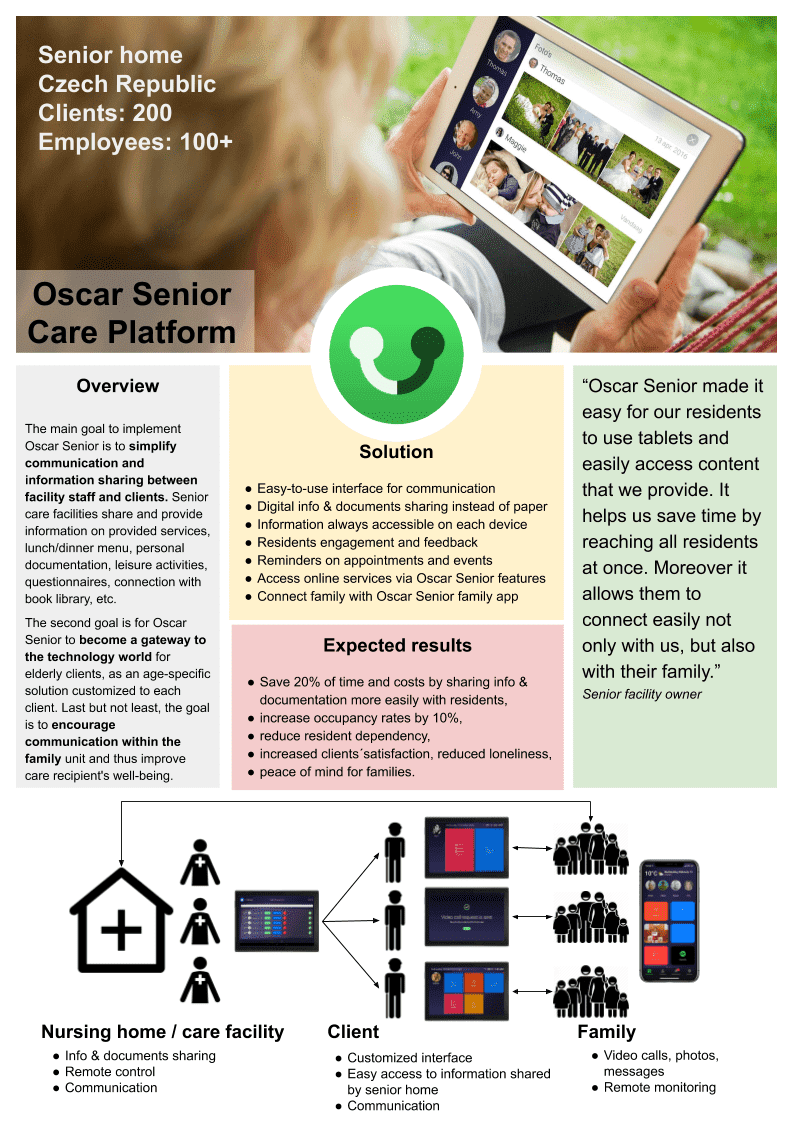 We hope these case studies help you better understand how the Oscar Senior platform can help different businesses in the care field. We are already working on providing more similar case studies, not only in the care field, but also in the field of senior transportation, cooperation with universities, etc.
Stay tuned!
If you have any questions, feel free to reach out to us at info@oscarsenior.com.