Limited care staff and loneliness can be a challenge
How can we change that?
Globally, care organizations have to deal with limited staff which means they struggle to provide needful care to their clients.
Luckily, thanks to remote care, they can take care of more clients without working extra hours..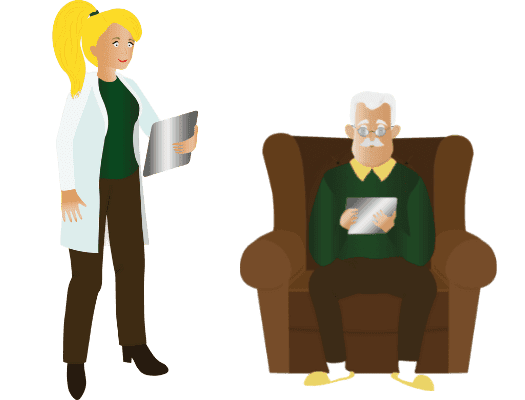 Care Facilities/Organizations
Features the care providers love:
Get tablets with the pre-installed Oscar Enterprise app,
and connection to smart devices & sensors for free!
Delivered directly to your care organization.
Oscar Enterprise app already installed and ready to be used in the devices.
We are offering devices that include the trial for Oscar Enterprise - this all free of charge!
No tricks, hidden fees, or additional costs.
Our team will come to your facility to make the set-up process as easy and smooth as possible.
How to get it in 3 easy steps:
1. Request our remote support services and we will send you the devices with pre-installed Oscar Enterprise service.
2. You are now ready to provide remote care. Our team will walk you and your clients through the program.
We have a customer support team ready to answer any and all questions.
3. After your free trial, you can decide whether you would like to keep using Oscar Enterprise to provide the best support to your clients. If not, you can uninstall our service and return the devices with no strings attached.