Make your clients and their families fall in love with your premium services
Oscar Enterprise platform for senior living communities and villages
The Oscar Senior telecare platform will enable you to provide care without intruding the privacy of your clients. Use our innovative tool to enhance the engagement of your seniors and beat the competition.
Give your clients the privacy they expect
Don't disturb your clients if it's not necessary.
Use the telecare Oscar Enterprise platform to communicate with your residents virtually without intruding their privacy.
Make the best impression
Whitelabel the Oscar Enterprise platform and make the best impression on your clients and their family members.
Using such an innovative tool will show that you are the leaders in the care industry.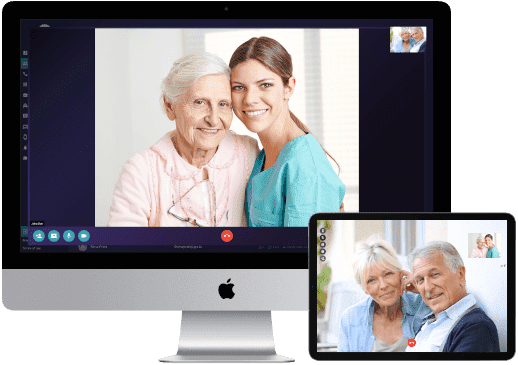 Get a competitive advantage
Enhance the engagement of care recipients, bring in care entertainment, and ensure the privacy of your residents.
Make your services truly uncompeatable.