Make sure your residence will be fully occupied
Oscar Enterprise platform for senior living facilities and residences
Your caregivers don't have to run every time to the room of the care recipient anymore. Enable them to communicate with the elderly clients via a senior-friendly telecare platform.
Powerful tool for caregivers
Oscar Enterprise enables caregivers to manage more with less effort. You can customize the platform to meet your specific needs and personalize it for each care recipient.
Great overview for care managers
Every call, every message, and every prescription list will be available in the Oscar Enterprise platform. That way you can monitor the well-being of your care recipients and estimate the occupancy of your caregivers as well.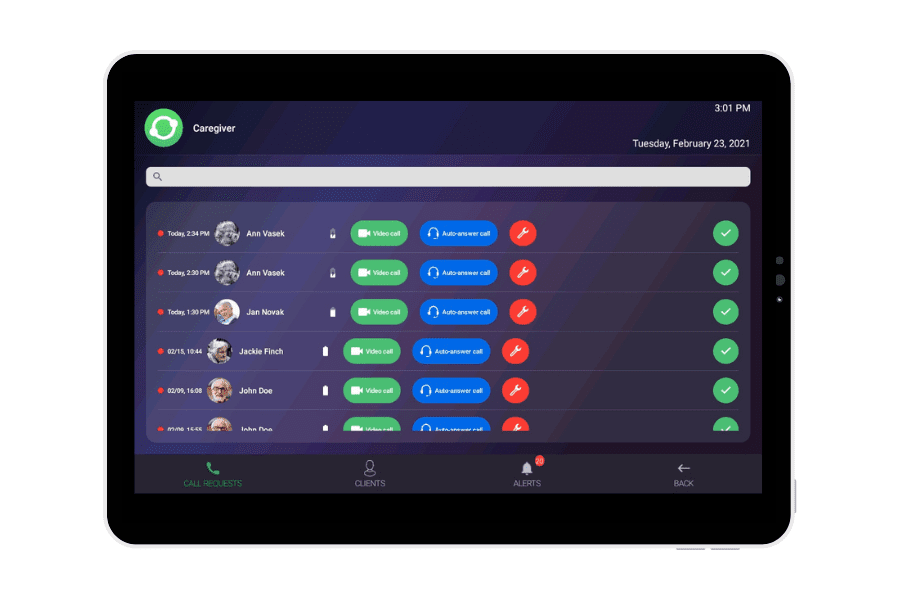 Peace of mind for families
Share the information about the well-being of your care recipients with their family members. They will be grateful to see how are their beloved seniors doing.