Use the time of your caregivers to the fullest
Oscar Enterprise platform for in-home care providers
Minimize the time-consuming travel of your caregivers and enable them to provide care remotely via video check-ins and other telecare apps that are a part of Oscar Enterprise platform.
Customize the platform to cover your specific needs
You can adjust Oscar Enterprise platform by yourself. Choose the apps you want to have available for your care recipients or create new ones. We can also develop new features you might need.
Use the devices your clients already have
Android tablet or iPad, we don't force you to use a certain tablet type. Choose the device you want, as Oscar Enterprise isn't just a tablet for seniors, it is a platform that turns any device your care recipients use into a senior-friendly device. We will advise you on how to select the best possible device.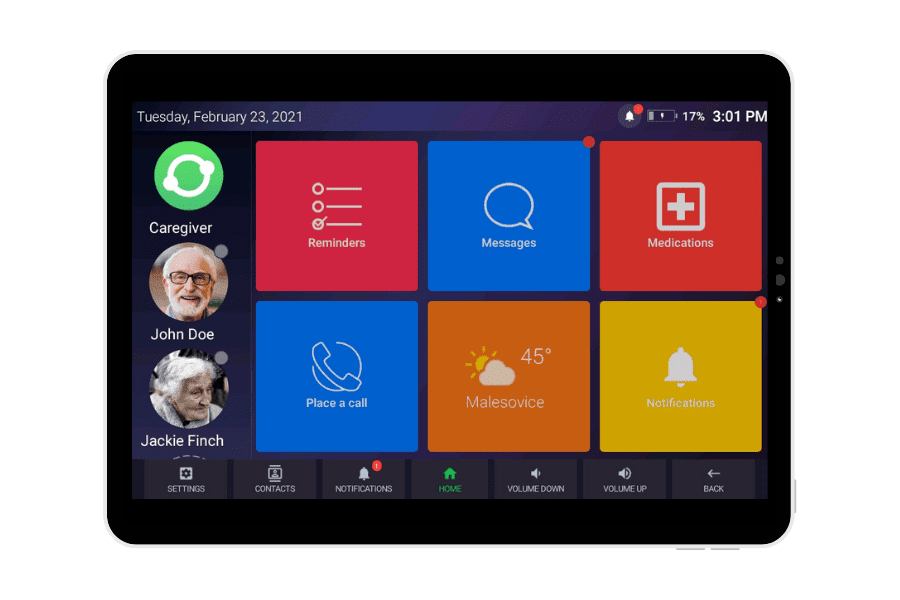 The implementation of Oscar Enterprise platform is easy enough
No need to have a specialised IT team for the implementation of our telecare platform. We will help you set it up as well as lead you through the whole process.