Ways to increase long-term care satisfaction through technology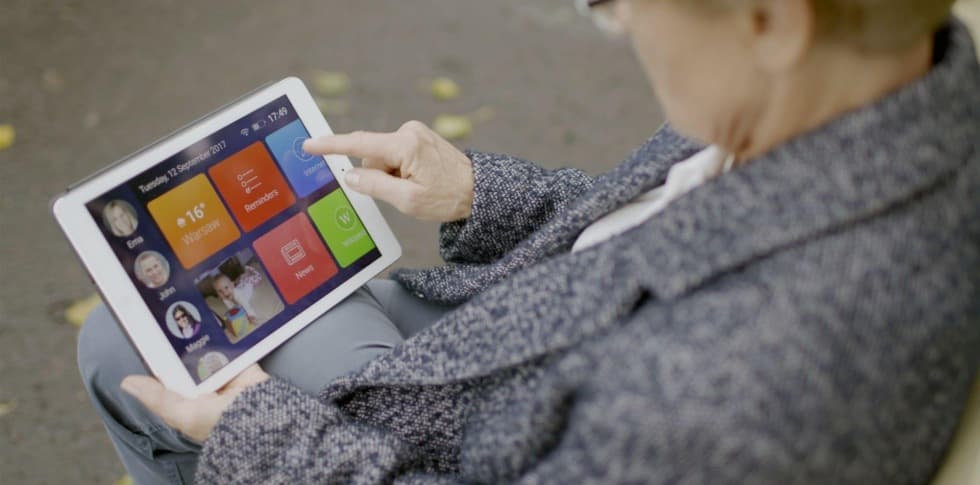 Creating the best support system for seniors is not an easy task. In order to provide a healthy, meaningful life for our elderly citizens, we need to consider the many factors that go into giving suitable assistance. Considering their age, health, interests, social status, and more, we can personalize the ways in which they receive help. Above all, our primary aim should be establishing quality measures in long-term care, or otherwise known as LTC. Read on and learn more about options to increase long-term care satisfaction through appropriate technology.
According to the Population Reference Bureau, the surge in the aging population may result in 75 percent more senior Americans in need of nursing care from 1.3 million in 2013 to 2.3 million in 2030. This huge leap in the number of residents means that urgent improvements are needed in the efficiency of care service.
How can we improve care satisfaction when it comes to families and their elderly members?
In our modern times, we mustn't overlook the important role technology can play in senior care. Technology connects people and the elderly are no exception.
Statistics indicate that 83% of senior living corporations believe they have underinvested in technology; that same proportion also indicated they believe they will either be acquired by a more technologically advanced entity or face bankruptcy. LTC organizations in the United States have started to embrace technology. However, it is just the beginning of what can be done. Taking suitable steps to implementing technological aids will change lives for the better. Discover the trends that are making progress in the LTC community.
Wireless connectivity and IoT
A need for Wi-Fi in caregiving facilities has grown. Firstly, more and more seniors are becoming Internet users, connecting to family and friends, pursuing their interests, or simply catching up with the news. Caregiving services can be more efficient, cut costs and expand their services by providing easy Internet access to residents.
Secondly, a strong internet connection is necessary when it comes to the adoption of IoT devices. There's usually widespread use of emergency notification systems or health monitoring devices in nursing homes. Building a system to prevent accidents and keep seniors safe is fundamental to good LTC management. Consequently, IoT devices require wireless connectivity. Therefore, setting up WIFI is the first step to creating a technologically advanced care system.
Resident monitoring
In LTC facilities or home care agencies, gathering data from the IoT that seniors use can be useful in treating, preventing and managing accidents, illnesses, appointments, or anything seniors need to keep track of. Monitoring can pull information from electronic health records as well, to provide quick, personalized service to seniors in need.
This innovative system allows for quick action, less human effort, and decreased costs. Caregivers can focus their time and energy on valuable person-focused care, which greatly increases the satisfaction of senior clients. Automating healthcare monitoring is the future for LTC facilities.
Simplifying accessibility
Seniors nowadays, with family members living far away, may face devastating loneliness. Assistance with daily tasks such as dressing and eating is not adequate for achieving a gratifying life in a retirement facility. We must remember that mental and emotional care is of utmost importance in LTC satisfaction. A senior home can provide possibilities of making new friendships, yet elderly residents may still feel the effects of being alone without family close by.
With the use of IT devices and preferably a high speed internet connection, we can enhance a nursing home's capabilities of catering to the emotional needs of seniors. Loved ones can stay involved in their lives with a simple online tool like Oscar Senior. This app can be downloaded on any tablet or smartphone, so seniors can easily access the Internet and therefore connect to their family members at any time.
Nursing facilities can witness the advantages as well. Seniors may not rely as much on staff to meet their emotional needs, greatly reducing work and effort on their part, so they can provide other, much needed assistance. Through the app, family can monitor their senior loved ones with video calls. Video calls that can be started by family members can provide additional safety measures to any LTC facility.
Enhancing free time
Senior homes today can boost LTC satisfaction with the simple addition of innovative technology. Besides loneliness, senior residents face long empty hours, which need to be filled with meaningful activities our goal is to provide quality care. By using an IT device with an Internet connection, the elderly may find ways to spend time enjoyably, perhaps with some help from our part. Learning, catching up with friends, and sharing viewpoints are all exciting ways seniors can use their minds and expand their interests.
The Ohio Department of Aging conducts a satisfaction survey of residents in LTC facilities every two years. According to the latest survey in 2017, residents were most satisfied with the environment and care. Lower satisfaction was reported with meals and how residents spend their time. This number can be increased with better technology implemented in residential care facilities.
Excellent IT infrastructure and a personalized approach are essential to an efficient, well-organized LTC facility. The director of the Ohio Department of Aging states that person-centered care not only drives customer satisfaction upward but also leads to higher quality of life and better health outcomes. Seniors benefit greatly from easy connection to family, time spent wisely, good health monitoring, and quality care from caregivers. This can be achieved with easy to access, affordable IT solutions.