Spend Thanksgiving with your senior virtually if not in person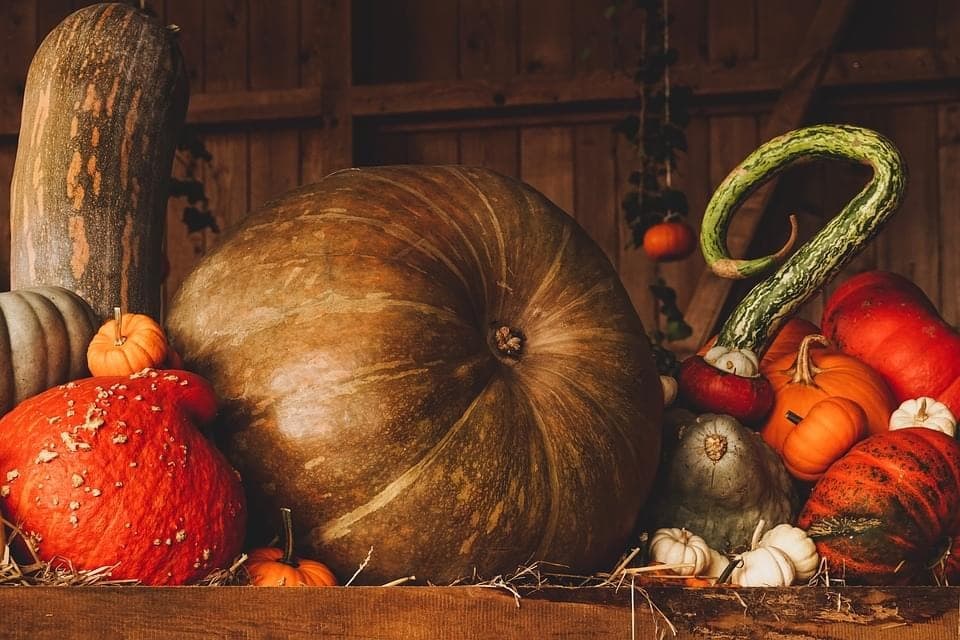 Ready for some turkey roast and sweet potatoes? A traditional Thanksgiving get-together means an elaborate dinner table surrounded by a multi-generational family. Do you have an elderly loved one in your life who will be spending this Thanksgiving alone? Let's take a look at how you can make this special holiday meaningful for them again.
In 2016, an estimated 20% of Americans lived with multiple generations under one roof according to the Pew Research Center. However, this is starting to become a rarity. Families live far apart. The holidays are spent alone. Especially seniors are affected by this societal change. Those who are aging, or are chronically ill, don't always have the means to leave home and join in on the celebration. In addition, they may not have the strength or capability to host a Thanksgiving dinner themselves.
Send a care package
This Thanksgiving, send an elderly loved one a care package full of goodies. You can also try a subscription box such as MyGrandBox, a gift box for grandma and grandpa that includes 5 items reflecting a monthly theme.
Grandma may not have the strength or need to go to the store and buy ingredients for a three-course meal. Show her your love by cooking up some traditional Thanksgiving food or buying ingredients, from cranberry sauce to a pumpkin pie you baked yourself. Send it in a package to her door. Treat her to a dinner at her home with a special touch from someone dear to her.
Get catering
Not everyone has the chance to prepare a home-cooked meal. Contrary to what you may think, a large number of Americans resort to restaurant take out on Thanksgiving: 29% of Thanksgiving Day celebrations include an item sourced ready-to-eat from foodservice.
If you're too late in sending a personal package to your senior, find a catering service nearby and order a Thanksgiving dinner for them. Include their favorite dishes. Notify them beforehand so they won't prepare a meal for the evening. Then wait for the joyous moment they realize what the surprise was! A thoughtful, yet also practical gift such as an at-home dinner "invitation" makes anyone feel happy and cared for.
Connect through a phone call
Take a moment on Thanksgiving to remember your elderly relatives and ring them up to send your well wishes. Especially if you can't pay them a personal visit. Hearing your voice will warm their hearts and a chat will help them feel less lonely. It's the perfect holiday to thank your parents and grandparents for all they have done for you.
Get in touch via video chat
What's better than a phone call? Seeing your loved ones on video. Get your senior involved in Thanksgiving preparations and dinner at your house by inviting them to your kitchen and dinner table. Welcome your grandparents to your home virtually. You can even ask for a recipe, or show them how you reorganized the living room. A video makes your conversation interactive.
Choose an app which makes it easy for your senior to connect to you. Oscar Senior is a great choice for anyone who wants to get in touch with their family members in a quick and easy way. It simplifies the screen on a tablet or smartphone, so even elderly users have no trouble calling their kids and grandkids.
"Last year Grandma Marge spent Thanksgiving alone. All of us kids live far from her and she wouldn't have been able to come over for dinner. This year I decided that I'll call her on Thanksgiving and ask her to join us for dinner. We've already tried Oscar Senior and it's become so easy to connect online!" – James, 27, Vermont
Talking on the phone is what the senior generation is used to. And despite all the devices and apps that are available for communicating online, they might have a hard time understanding how to use them. However, once you try out the video call feature on Oscar Senior, they'll be surprised how easy it is to understand. Now you can spend your Thanksgiving holiday in each other's company.
Thanksgiving is the start of the holiday season, which can be a distressing time for the elderly who have to spend it alone. Let's reach out to them and include them in the festivities. Instead of battling loneliness, they can enjoy an uplifting experience. We can express our gratitude by simply staying in touch.