Overcoming loneliness this Christmas - How you can help your elderly relatives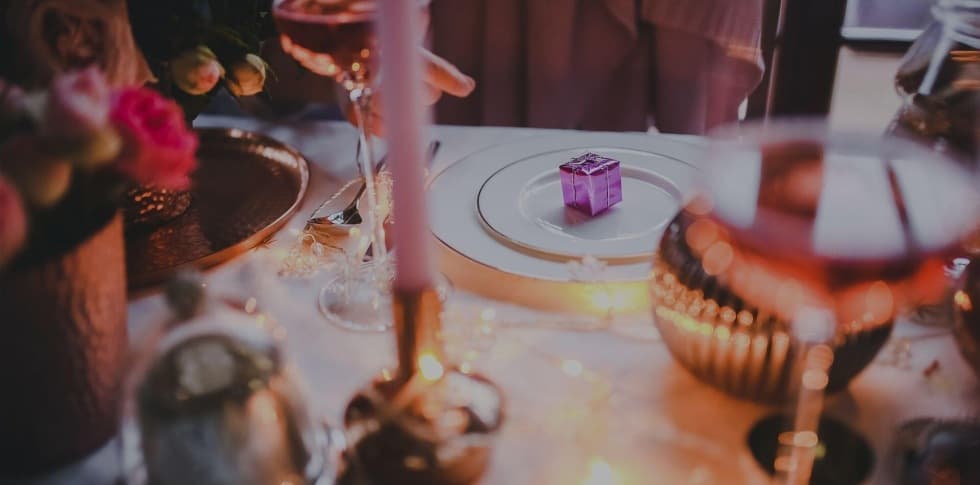 For many elderly people the holidays are marked by a feeling of heightened loneliness and desperation. Isolation becomes tangible – children and grandchildren living far away feel even more distant and friends are spending their holidays within their own family circle. For an elderly person living alone, nostalgia is overwhelming, and home suddenly feels emptier and becomes a wistful reminder of the past. Let's not allow Christmas to lose its magic for our aging loved ones.
We can make the holidays a wonderful season again by connecting to our elderly relatives, even if we cannot be there in person. What's more, we can take the initiative and even include them in the holiday preparations and festivities.
Reliving fond Christmas memories
40-year-old investment banker Dave has been working during the holiday season for the past number of years due to a rigorous work schedule. He lives a 5-hour drive away from his widowed elderly mother. Unfortunately, the distance makes commuting from her house during his working days virtually impossible.
Year by year Dave has been noticing an ever-growing melancholy in his mother, notably when the Christmas season draws near. When the family was still together decades ago, she was the life of the household, bustling around in the kitchen making scrumptious dishes, baking Christmas cookies, and warming the house with her cheerful presence.
But now this has changed. Dave has been feeling a sense of guilt and remorse upon facing the fact that his mom, who has always cared about the family, has to spend the most wonderful time of the year in solitude. Not only did he want her to pass those long lonely hours meaningfully, but also give her something to look forward to during Christmas time.
Without any other family members to help out with easing his mother's loneliness, Dave has been searching for an easy way to keep in contact with her, something more than just phone calls. He wanted her to feel free to reach him anytime, especially on Christmas Day, for the chance to have a chat and see each other on video. He wanted to invite her into his life, in the small everyday experiences he has, and to make sure that she is doing alright. If only they could find an easy way to connect, he knows she would enjoy reminiscing on past Christmases and planning his upcoming visit in the new year.
Today our mobile society has been a huge impact on how families live. The elderly now find themselves living far from family as the youth moves around the country for school, jobs, relationships, and opportunities. The Christmas season is when family is the number one priority, yet various obligations may create distances between us even during this special time. Now with the technological advances of our day, physical distance should not prevent us to stay in touch.
Not only distance, but illness can also cause the elderly to become isolated from family members. Spending the holidays bedridden with a caregiver at home or worse, in the hospital, is challenging for their health and spirit. They may feel even more alone with their illness. They need our support to not just get through the holidays, but to be an active part of it.
Joining the family at the Christmas dinner table
Michelle's grandfather has always been surrounded by his loved ones every Christmas Eve when the family gets together for their traditional holiday dinner. However, this year is different. He is recovering from surgery in the hospital which will probably force him to spend Christmas Eve far from his daughter and 2 beloved grandchildren.
Michelle was getting concerned because her grandfather was very unsettled and disappointed that he won't make it home in time for Christmas, not to mention that the days and weeks in the hospital were already very long and lonely for him. Of course, the family's regular visits lifted his mood immensely. Nonetheless, Michelle was searching for the best way to help them keep in touch at any time, even outside of hospital visiting hours and most importantly, to have him join in on their Christmas dinner on the 24th.
Her grandfather was absolutely delighted to learn that she planned to include him at their special family dinner, and soon, his hours of despair turned into hours of hope and excitement. Just like an eager child excitedly waiting for Christmas morning.
Let's combat loneliness this holiday season. Whether your loved one is living alone or recovering in the hospital, bring them hope and relief by knowing that you are easy to reach. Dave and Michelle transformed the lives of their aging family members with a remarkably simple solution.
Oscar Senior is an app for elderly loved ones to easily connect to family. Video calls with relatives and photos of grandchildren will fill their hearts with joy. The simple interface allows them to contact family instantly without complicated steps. Dave now knows his mother can reach him whenever she feels lonely and he looks forward to wishing her a merry Christmas on video. Michelle cannot wait to seat her grandfather at the table among everyone and spend the evening together.
The Oscar Senior app can uplift the spirit of the elderly during the holidays. Grandparents can join in the festivities with their expert tips on Christmas preparations. Hear their ideas on baking sugar cookies, wrapping Christmas gifts, playing family games, decorating the Christmas tree, cooking dinner, you name it. All they need is to be able to reach you easily, and Oscar Senior will do just that.
Let's make Christmas a warm, caring, and memorable holiday for our dear ones.