News and Updates at Oscar Enterprise Service - January 2022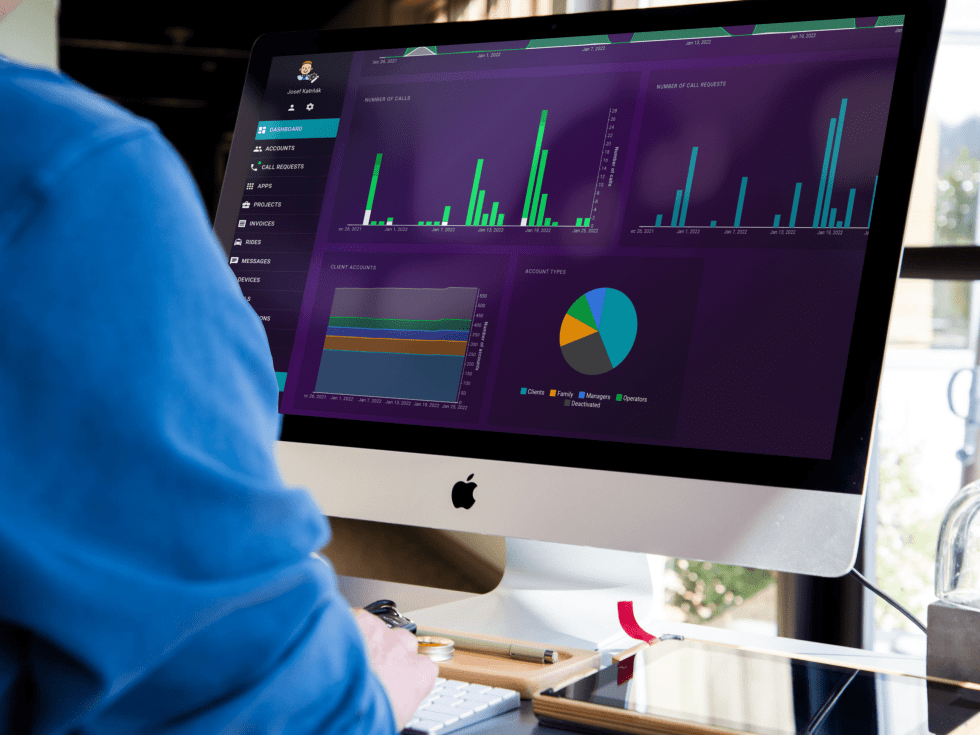 Dashboard statistics will help you better plan your work
You can now find in your manager account a new tab "Dashboard". It is in your account by default and it shows you the statistics and overview about your active accounts, list of pending call requests and many others.
Thanks to the overview you can check account activity, see if your care providers are managing requests on time, how many care users are waiting to get the help, what days in a week and month are the biggest peak or what type of call is needed the most.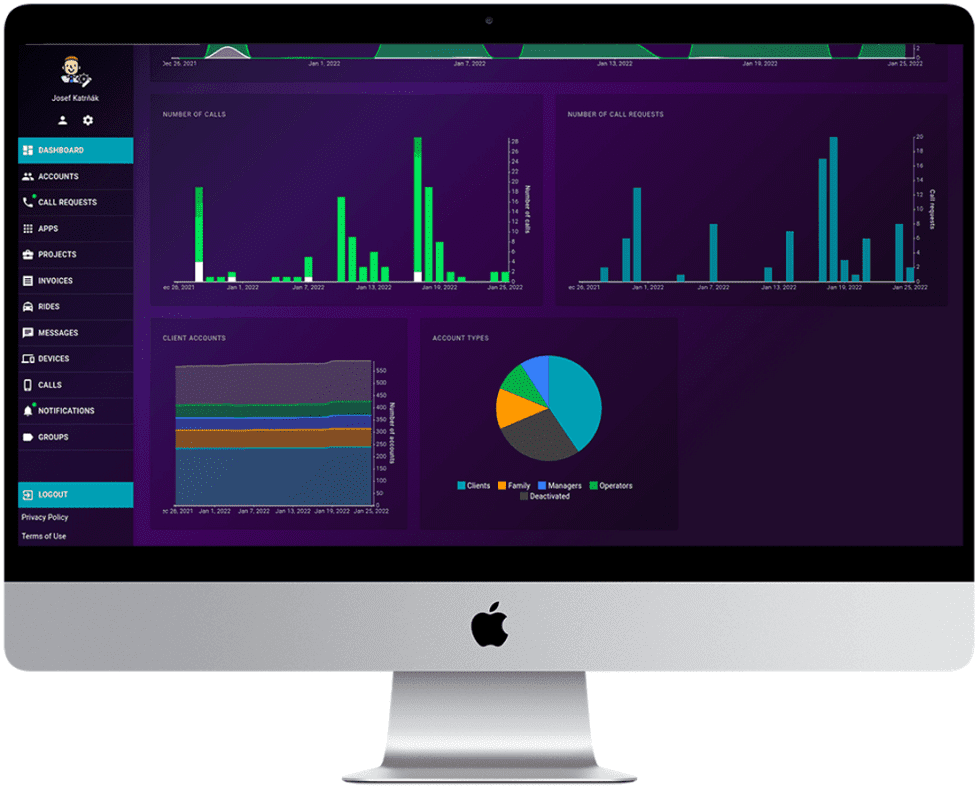 Online accounts
Number of currently
online clients
Offline accounts
Number of currently
offline clients
Open call requests
Number of currently open
(unfinished) call requests
Oldest requests
The date of the oldest
call request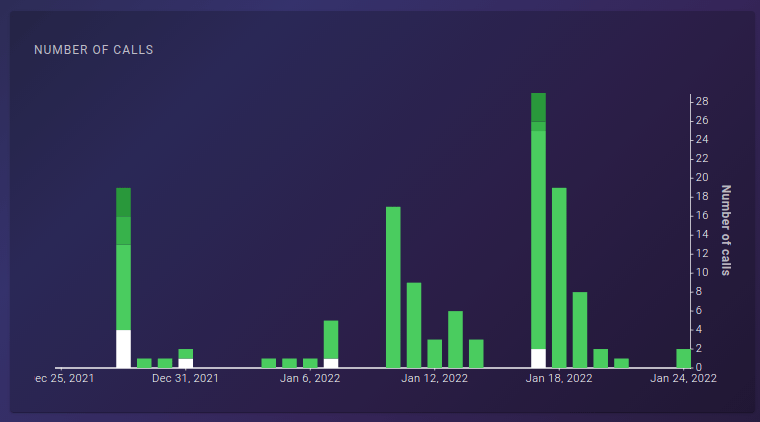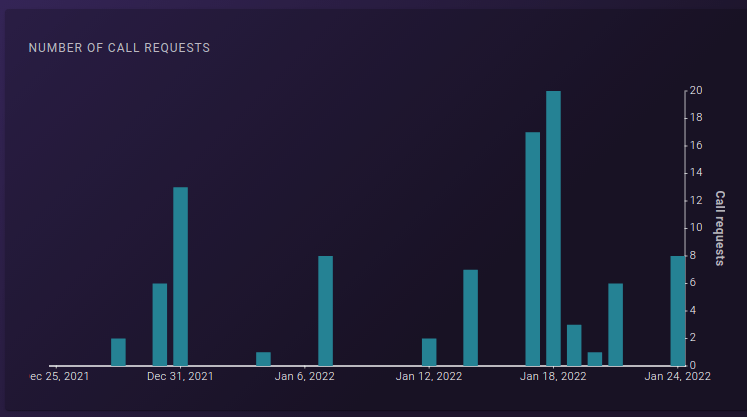 Length of calls
Total length of calls in time contains: auto-answers calls, one-to-one calls, group calls, webinars
Number of calls
Total numbers of calls in time contains:
auto-answers calls, one-to-one calls, group calls, webinars
Number of call requests
Total numbers of call requests
in time
(for one month)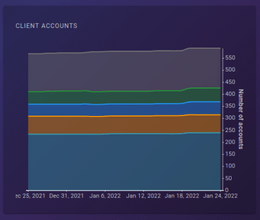 Client accounts
Total numbers of accounts
in time (for one month)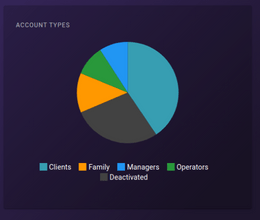 Account types
Graph showing the distribution
of account types
Do you have any question to the latest news and updates?
Or any other question? Do not hesitate to contact us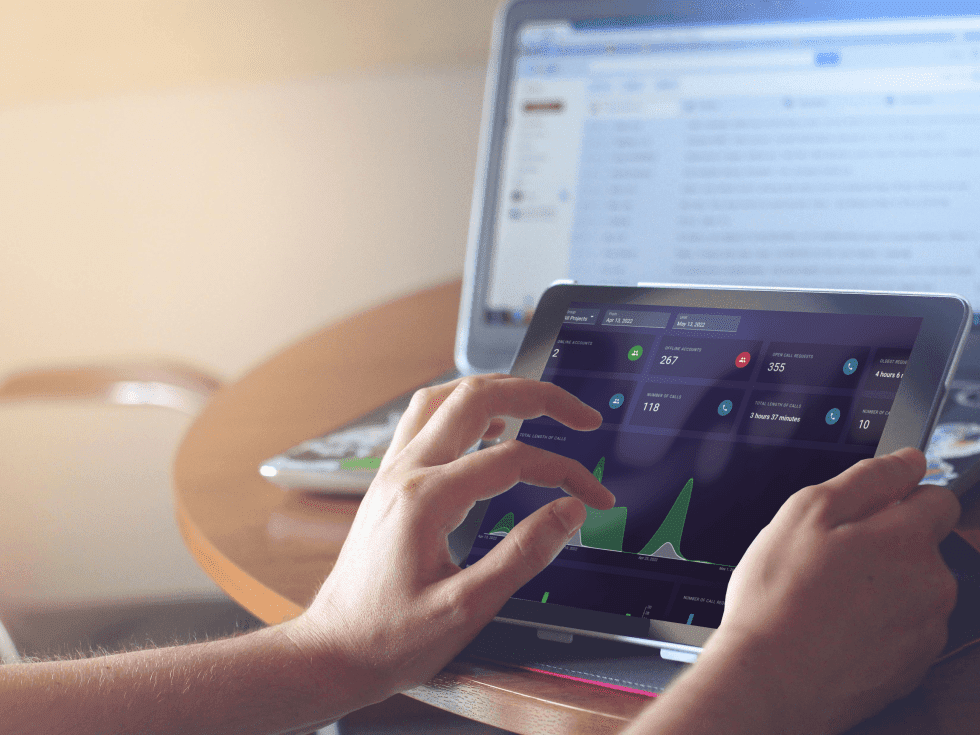 Now, the statistics are even more complex and can provide an even more detailed data overview. What is new and how to benefit from them?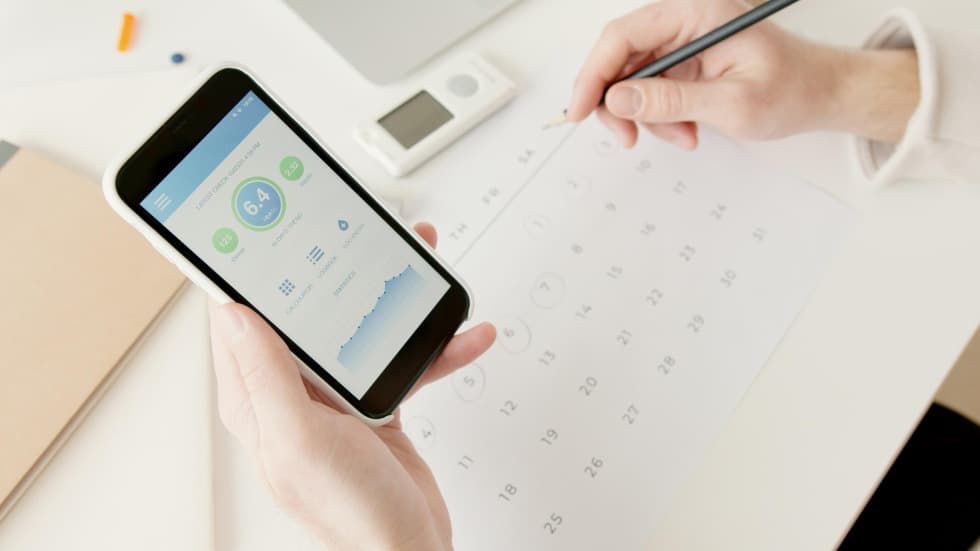 Physical needs range widely among seniors – some are sprightly and active into their 90s, while others struggle with physical or mental issues as early as 60. As individuals age, it becomes more important to check on their health and support their needs.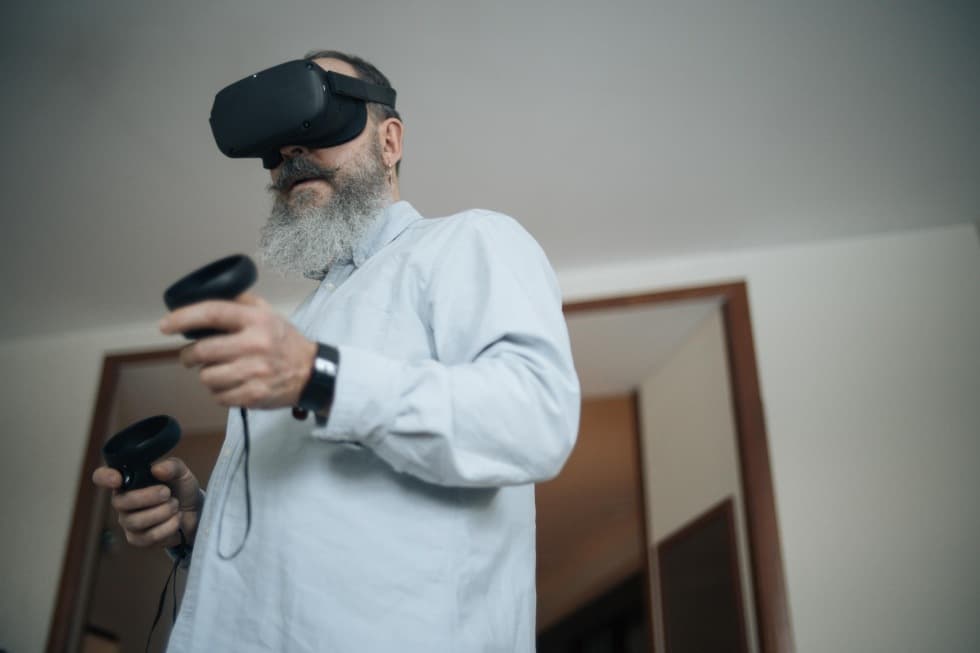 Age is a privilege, but it comes with many challenges. For instance, children and loved ones often live far away from aging parents, making it difficult to check-in and support their needs. Seniors may also experience failing health and cognitive challenges. While technology can't replace the value of in-person connection, it can solve many problems seniors face and give them the confidence to live at home as they age. Here are three ways digital technologies can aid in senior care.