News and Updates at Oscar Enterprise Service - January 2022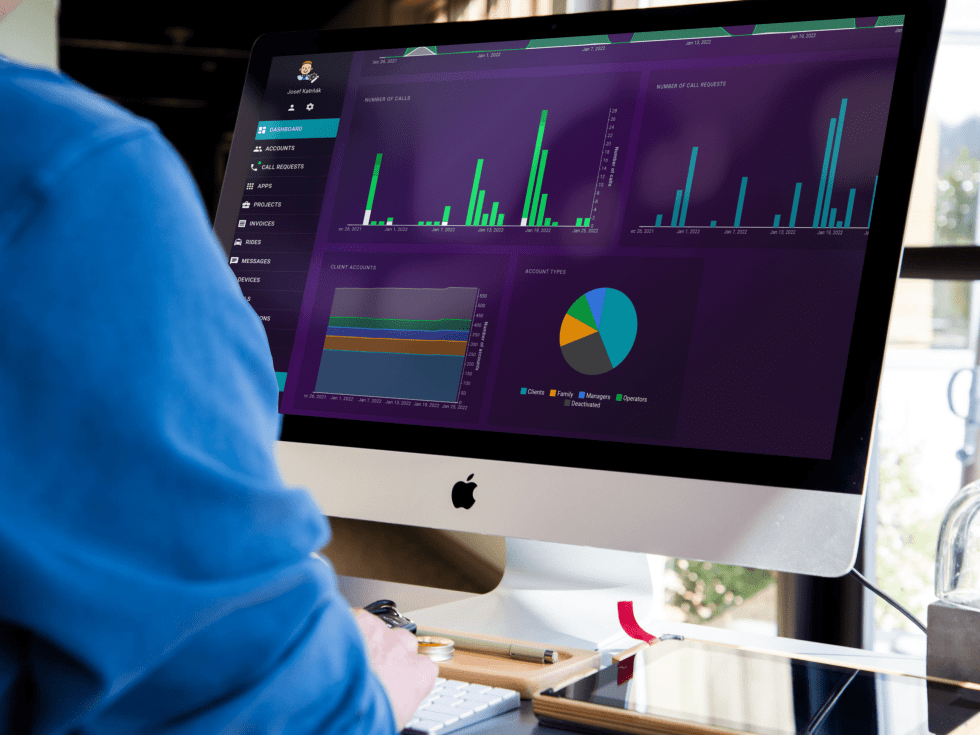 Dashboard statistics will help you better plan your work
You can now find in your manager account a new tab "Dashboard". It is in your account by default and it shows you the statistics and overview about your active accounts, list of pending call requests and many others.
Thanks to the overview you can check account activity, see if your care providers are managing requests on time, how many care users are waiting to get the help, what days in a week and month are the biggest peak or what type of call is needed the most.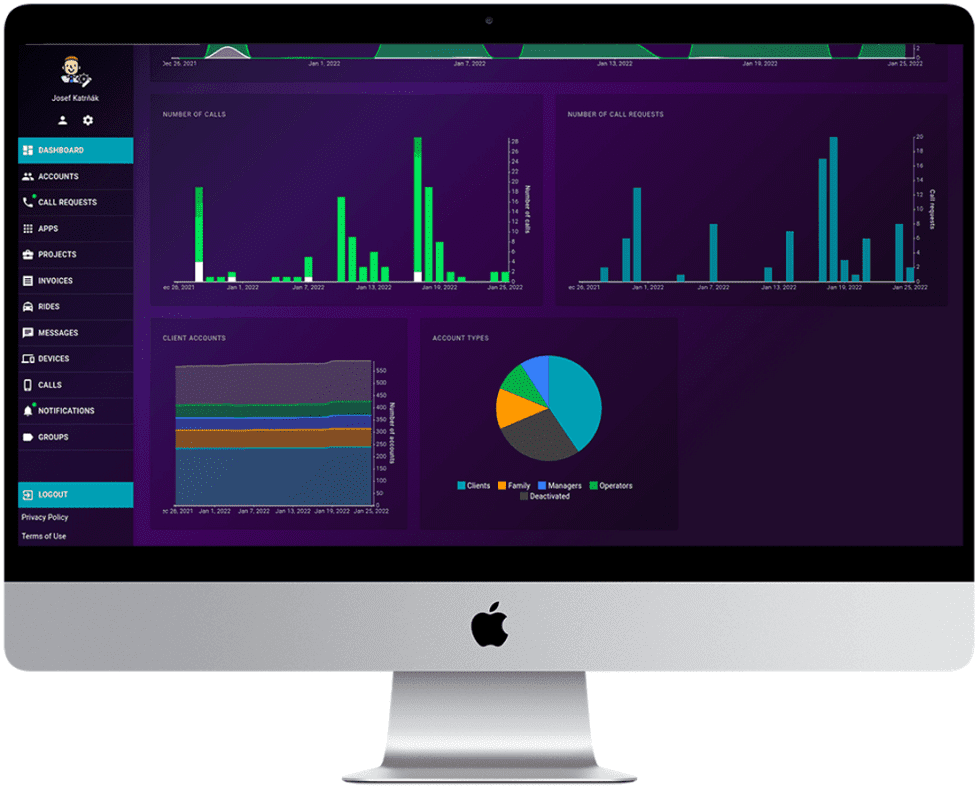 Online accounts
Number of currently
online clients
Offline accounts
Number of currently
offline clients
Open call requests
Number of currently open
(unfinished) call requests
Oldest requests
The date of the oldest
call request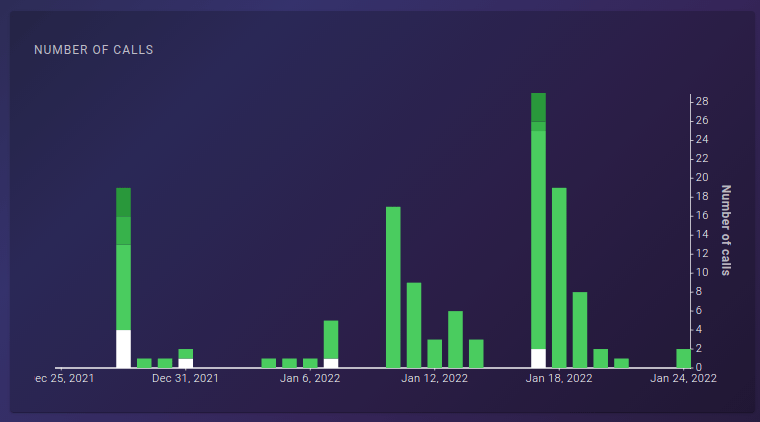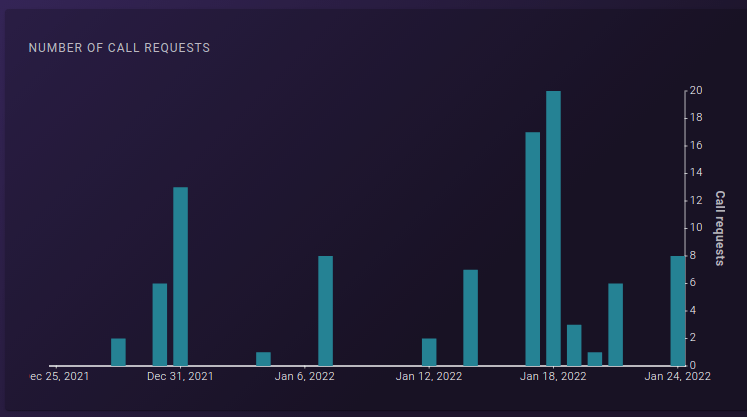 Length of calls
Total length of calls in time contains: auto-answers calls, one-to-one calls, group calls, webinars
Number of calls
Total numbers of calls in time contains:
auto-answers calls, one-to-one calls, group calls, webinars
Number of call requests
Total numbers of call requests
in time
(for one month)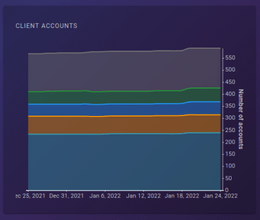 Client accounts
Total numbers of accounts
in time (for one month)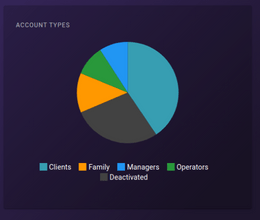 Account types
Graph showing the distribution
of account types
Do you have any question to the latest news and updates?
Or any other question? Do not hesitate to contact us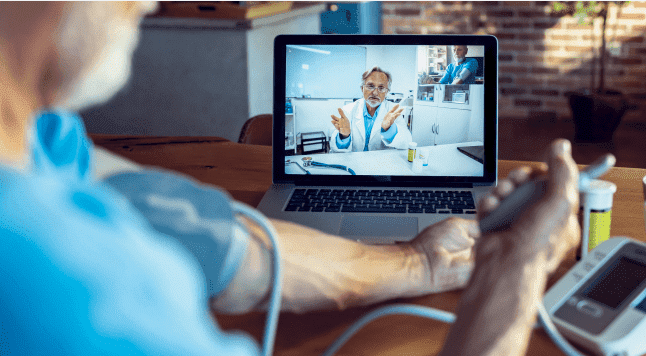 Inspirujte se našimi rychlými tipy a triky pro poskytování vzdálené/digitální péče. Ukážeme vám, jaké možnosti vám digitální péče přináší, jak konkrétně využít některé funkcionality a zefektivnit tak svou péči. V tomto článku se zaměříme na vzdálené vzdělávání.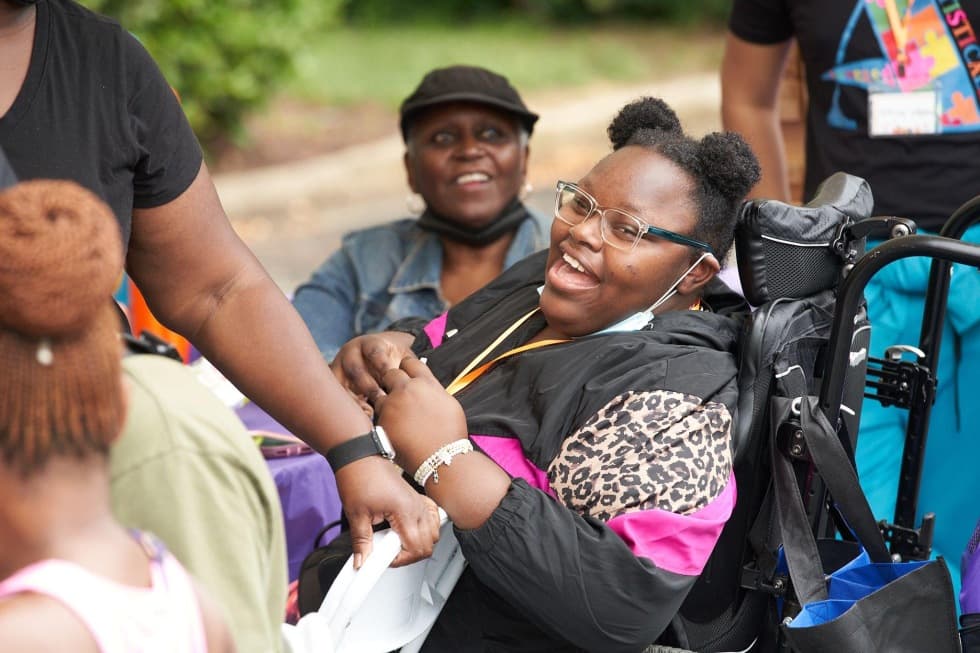 "Zavést vzdálenou péči jsme se rozhodli zejména proto, abychom našim klientům pomohli propojit se online nejen s pečovateli, ale i mezi sebou, a to snadno a jednoduše. Výhodu v poskytování tohoto typu péče jsme viděli především v menší potřebě personálu a zároveň větší nezávislosti klientů, kterým budeme moci nabídnout více soukromí, ale ne na úkor osamělosti. A to se také povedlo. Jak? Inspirujte se naším příběhem," říká Rob Malone, výkonný ředitel The Arc Prince George's County.

"Inspirujte se příběhem pečovatelské organizace Comfort Assisting a zjistěte, proč a jak pomohla vzdálená péče zlepšit komunikaci mezi pečovateli a našimi klienty, jak jsme zefektivnili práci pečovatelů a zlepšili pohodu klientů" sdílí své zkušenosti Barbara, ředitelka Comfort Assisting.