News and Updates at Oscar Enterprise Service - April 2022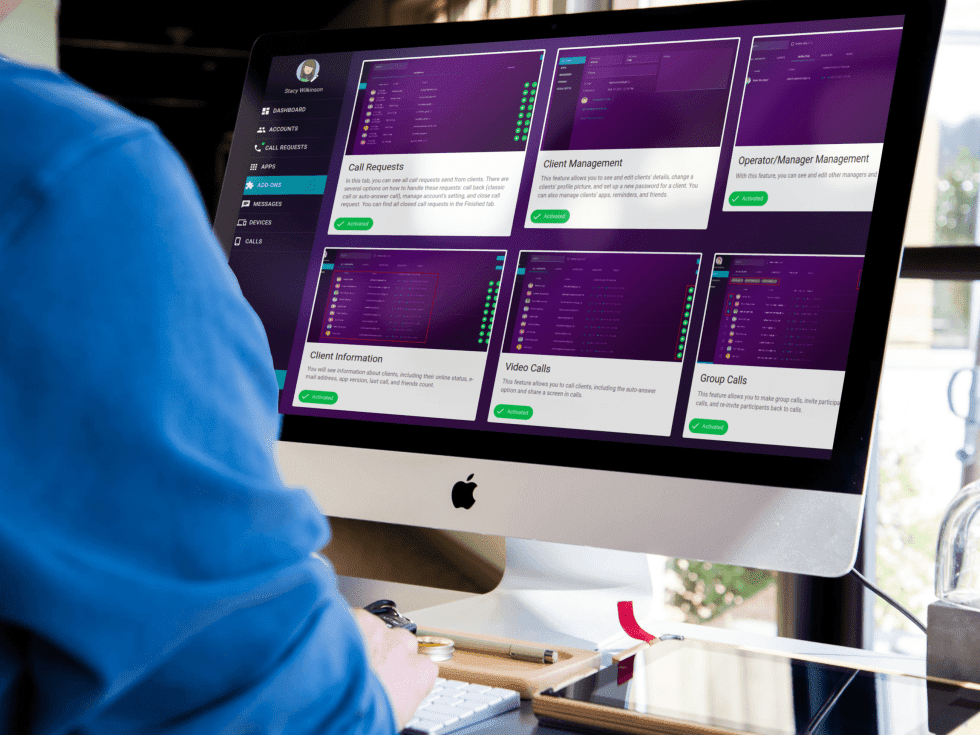 Customize Oscar Enterprise with Add-ons
Add-ons give you a smart overview of features you have already activated and features you haven't but are available for you. If you are interested in them, you can activate them.

Thanks to that you can extend and personalize our service to cover all your specific needs.
Features you can add on:
Call Requests - See all call requests send from clients.
Client Management - Manage clients' apps, reminders, friends, personal details, etc.
Operator/Manager Management - See and edit other managers and operators.
Client Information - Check information about clients, including their online status, e-mail address, app version, last call, and friends count.
Video Calls - Call clients, including the auto-answer option, and share a screen in calls.
Group Calls - Make group calls, invite participants to calls, and re-invite participants back to calls.
Folder App - Create your custom folders with apps of your choice.
HTTP API App - Create your custom apps using HTTP API calls.
Messages - Manage chat conversations and write messages.
Notifications - Send and receive notifications. You can send custom notifications to clients.
Devices - See all registered devices your care providers and clients are using.
Apps - Create, edit or remove custom apps. You can also edit apps in the clients' Settings tab.
Calls - See all calls made by your care providers and clients.
External Call Participant - Invite external participants to your calls.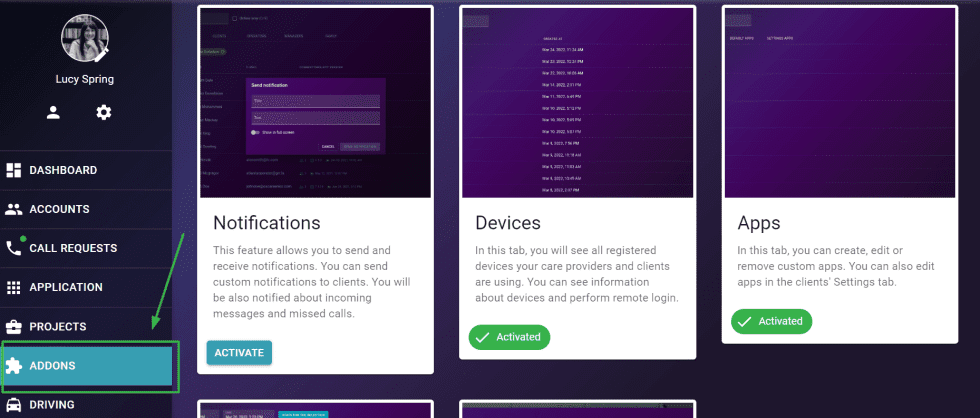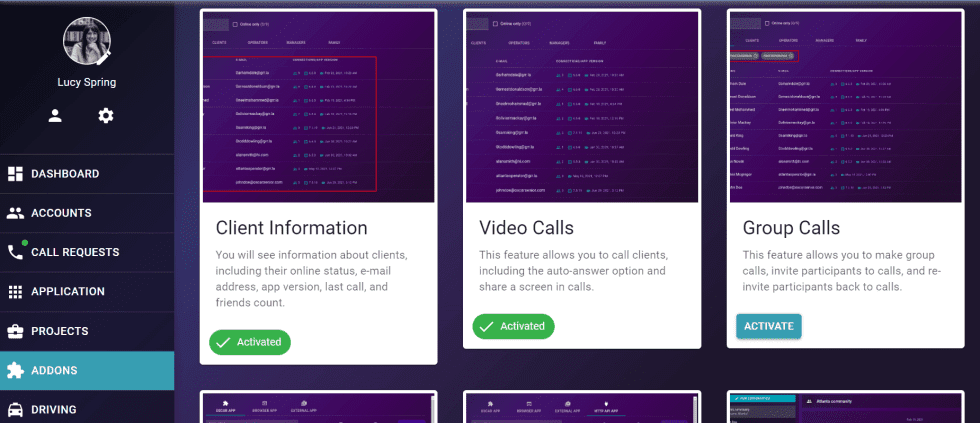 2. You can see list of all available add-ons.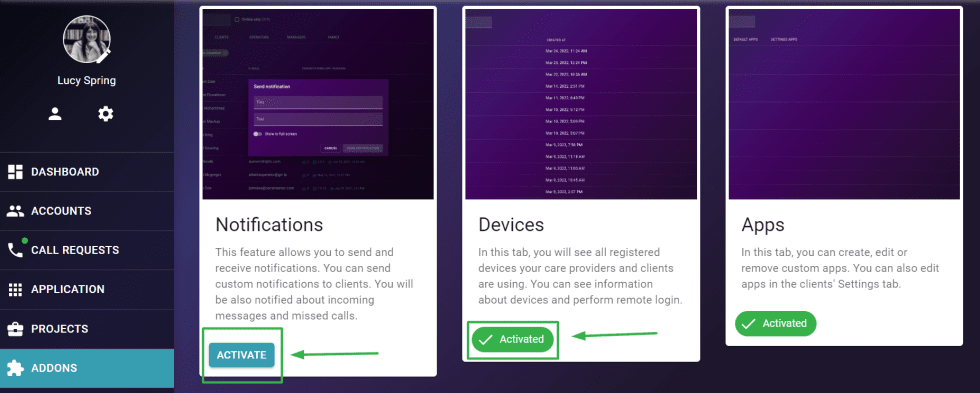 3. The ones you already have are marked as 'Activated'. You can ask for activation for features you don't have.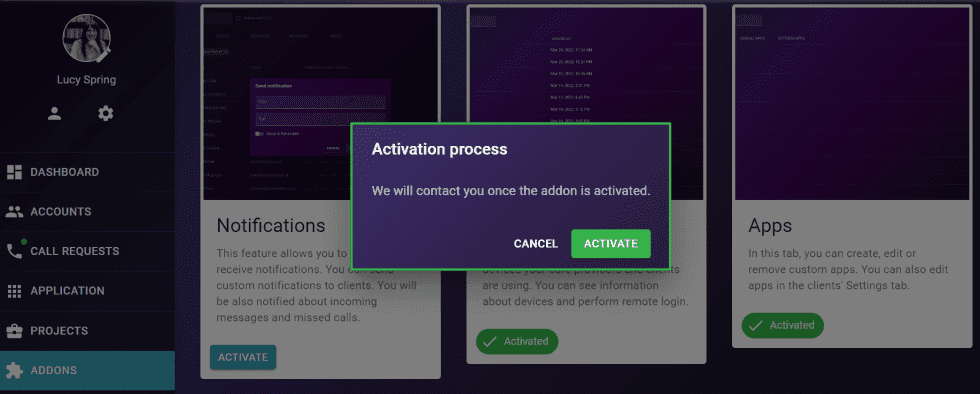 4. The e-mail will be delivered to our support. We will contact you soon about the activation as soon as possible.
Do you want to know more about Add-ons? Contact us.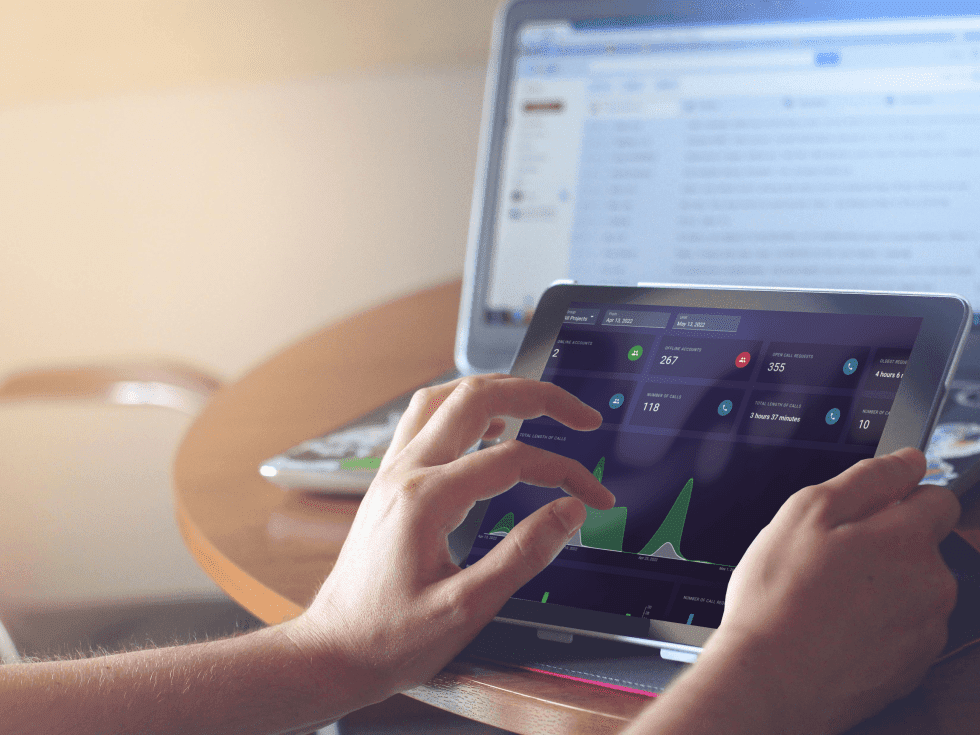 Now, the statistics are even more complex and can provide an even more detailed data overview. What is new and how to benefit from them?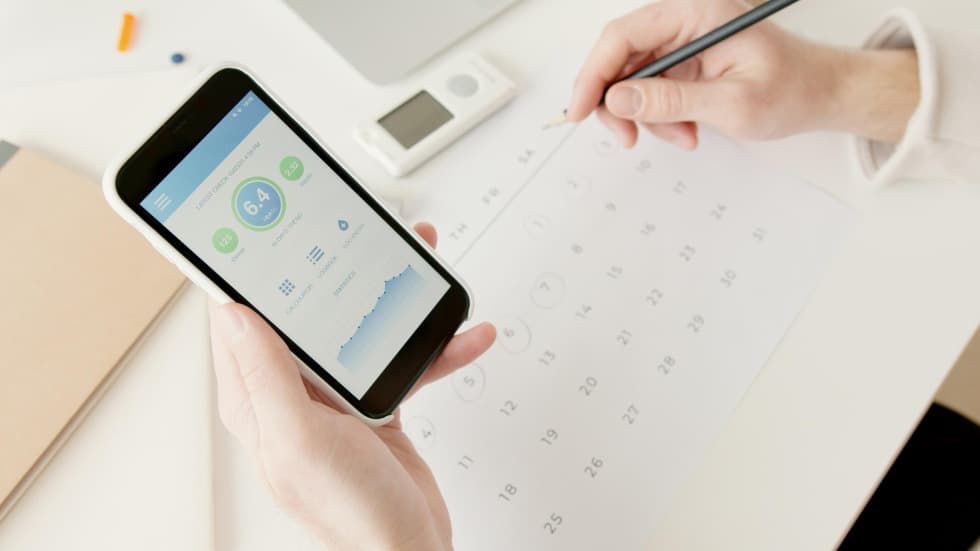 Physical needs range widely among seniors – some are sprightly and active into their 90s, while others struggle with physical or mental issues as early as 60. As individuals age, it becomes more important to check on their health and support their needs.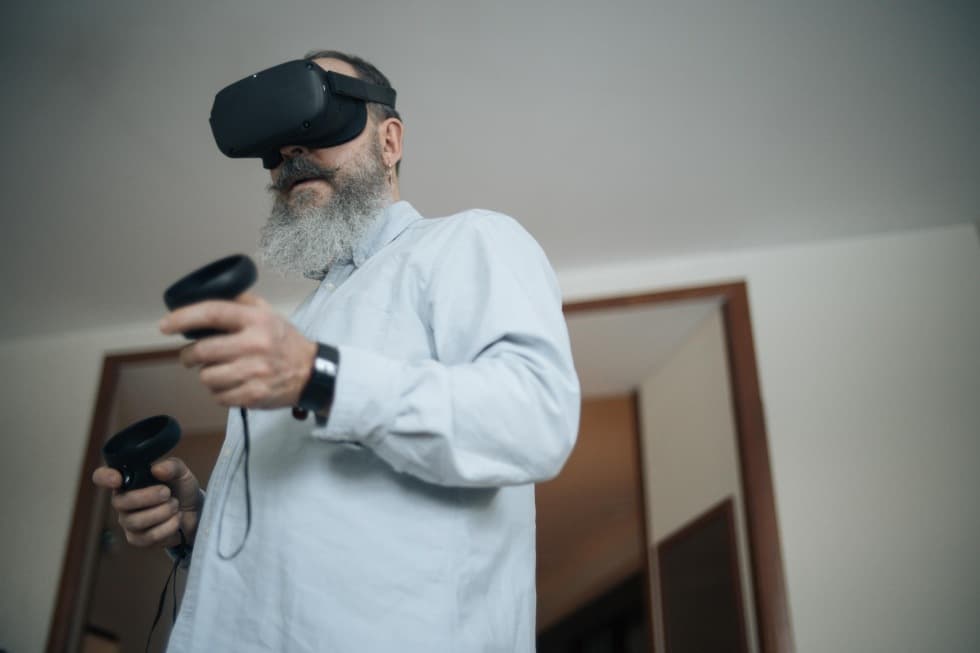 Age is a privilege, but it comes with many challenges. For instance, children and loved ones often live far away from aging parents, making it difficult to check-in and support their needs. Seniors may also experience failing health and cognitive challenges. While technology can't replace the value of in-person connection, it can solve many problems seniors face and give them the confidence to live at home as they age. Here are three ways digital technologies can aid in senior care.