How telecare helps you to provide help even when you are away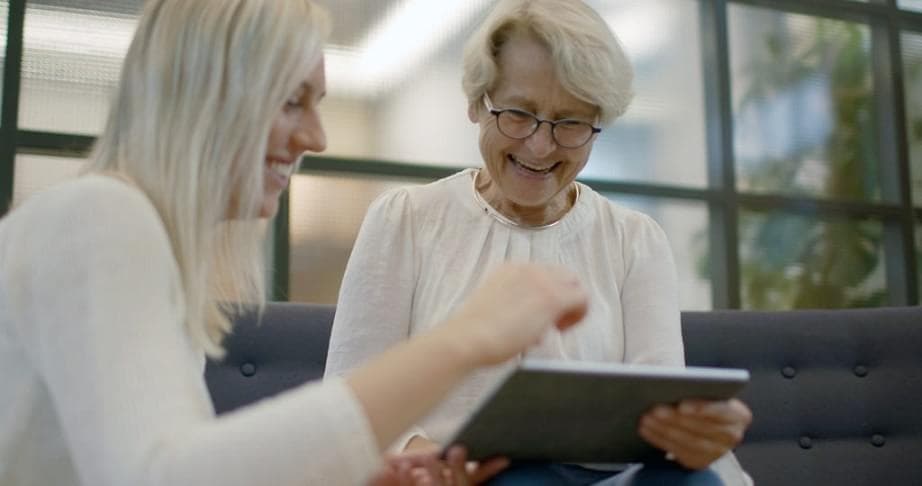 My grandma Jo has been living alone for several years now, ever since my grandpa passed away. She has remained very strong, while battling a variety of health issues, but lately, her health has been slowly declining. As her only grandchild, I have always tried try to contact her weekly, and go visit her on a regular basis. Yet lately, I have been feeling concerned about her and have been searching for ways I could do more.
Every summer, I go for a long vacation with my husband and my little girl. We usually go just once a year and make sure it counts. We both work in the hotel business so we need to take one long break and work the rest of the year. Every year, we choose an exciting faraway location and explore the local culture and nature. We're usually away for up to three-four weeks, depending on the destination.
However, because I'm away for so long, it's much harder to keep in touch with family. The days are busy, my daughter is still small so she needs constant attention, and I'm just plain tired by the time I can log on to the Internet. My grandma needs me though. So this year I was looking for a simple solution to make our communication faster and easier.
Oscar Senior as part of a telecare system
Grandma Jo and I have always had long chats on the phone. It was our primary way to communicate for many years after I moved away from home. Times are changing though. Now I am always connected to the Internet and I use Skype to talk with friends or family if I'm out of town. I chat on Messenger.
I thought, why not include grandma in my list of online contacts? It would give her a new channel of communication and at the same time, it would make it easier for me to contact her, too.
I heard of Oscar Senior from a friend who lives abroad, far from their grandparents. She mentioned that it's an app that is made for seniors who have a hard time understanding and using computers. It sounded perfect. I wanted something simple and intuitive for my grandma. Something which allowed us to chat, and perhaps even see each other face to face!
Caring for your senior while away
This year we went to Mexico for a three-week stay. I gifted my grandma a tablet, since I knew that instead of a phone, a bigger screen would be easier and more enjoyable for her to see. I set up Oscar Senior.
She understood how to use it very quickly! So I was chatting with her on a beach in Acapulco! With an excellent wifi connection, I must add. Grandma Jo was ecstatic to see us all wave to her. I realized that using the app for video calls will be amazing when we get back home.
During our chat however, I noticed that she was coughing quite a lot and looked a bit pale. I asked if everything was alright. She said "Of course dear, everything is fine." As usual.
After our chat, I rang up my parents and told them about the cough. I knew grandma had some lung troubles in the past. They immediately set up a doctor's appointment for her. I felt a lot better knowing that I could care for grandma even while hundreds of miles away.
It turned out that grandma was suffering from pneumonia, and she ended up in the hospital for a few days. Now thankfully, she is home and recovering. I am so relieved I was able to provide help so soon, even long distance, to my grandma who needed the extra care.
I suggested my mom to start using Oscar Senior to check up on grandma more often via video calls. Sometimes, a phone call is just not enough, seeing your senior on video can say a lot about their present condition.
Telecare systems are the future
Most seniors prefer to age in place, yet this is not always possible without any assistance. Nowadays there are new technologies being developed that help seniors stay safe and watched at home. Seniors need to be checked on regularly and for family members living far away, tech solutions are the answer to long distance care. Online apps can help us keep an eye on our seniors through chat and video. More and more options are popping up to assist independent living.
To establish telecare for your senior, download Oscar Senior.