How technology is changing caregiving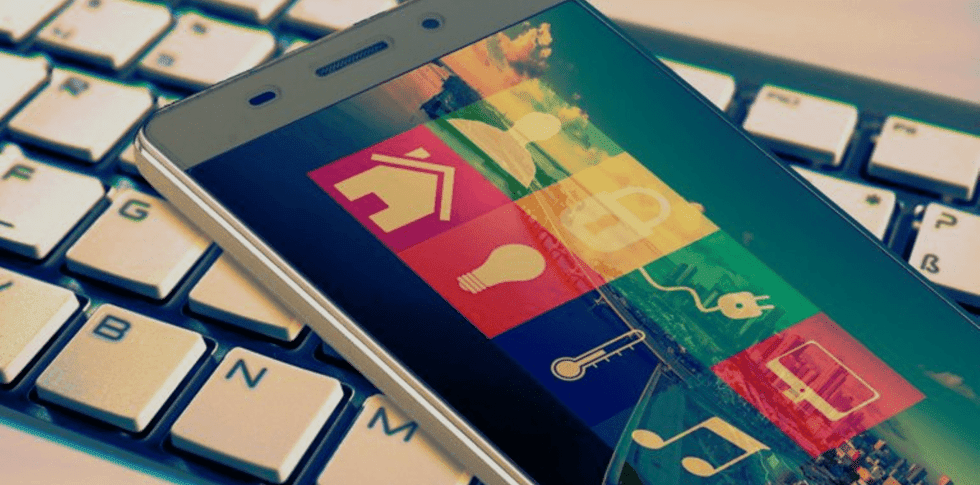 Can you imagine that in 2050, there might not be enough caregivers to take care of our seniors? Our society has changed remarkably in the past decades and consequently, our caregiving resources. Read on to see how technology can affect caregiving and quality of senior life itself.
Dramatic population changes are happening
As mentioned in our previous article Current trends in caregiving, society and family structures are undergoing dramatic changes. The population is aging while Baby Boomers have fewer children, which means there are less family caregivers for our seniors.
According to a study by AARP (American Association of Retired Persons), the caregiver support ratio was more than 7 potential caregivers for every person in the high risk years of 80+ in 2010, while in 2030, the number of caregivers for one senior will be 1 to 4 and in 2050, 1 to 3. This marked increase in the elderly population demands suitable tools and quality support for our caregivers.
Technology is the solution
We need to make sure seniors get the support they need. Technology is the answer to the demands of our senior population. You may have already noticed the ongoing technological revolution that has spread to the caregiving sector. Let's see the many ways tech tools have already and will continue to change the face of caregiving.
Smart homes keep seniors safe and independent
Home automation is rapidly becoming a popular design option for those who intend to control technologies in the home as well as benefit from utility savings. This concept is especially useful for our senior citizens because of the support it lends to aging in place safely and comfortably.
A smart home is designed to fit the exact needs of the inhabitants with:
remote control of appliances,
indoor positioning systems,
voice control devices,
a household security system,
and much more.
Continuous monitoring and assistance helps seniors feel safe and secure in their own home.
Smart home will have every third of us soon
Research from Statista predicts that 33.2% of households will be equipped with smart tech in 2019 and the number is expected to hit 53.9% by 2023. These numbers mean that there is a realistic need for good technological tools in our homes. Our elderly, disabled, chronically ill, or rurally isolated citizens can find smart devices to be especially useful.
Smart homes make everyday life easier for seniors:
Power outlets are at waist level instead of near the floor to help prevent potential falls and subsequent injuries.
Built-in trackers can help seniors locate their keys, TV remote, or any other device which they cannot find.
Motion sensors help illuminate the pathway from the bedside to the bathroom during the night for easy access.
Smart home technology greatly improves the independency of those seniors who rely on home care. Additionally, retirement homes can implement these technologies for more extensive, quality care in their facilities.
Telehealth provides home-based healthcare
Telehealth is starting to have a huge impact on healthcare improvement for the elderly population. This technology provides a remote health care option for patients at a distance, called Remote patient monitoring (RPM). Continuous monitoring may be required due to chronic health conditions, or it may be a useful solution for an elderly patient who has difficulty leaving their home for doctor checkups. RPM also substantially decreases healthcare delivery costs.
Telemonitoring devices can track patients in numerous ways:
They can measure vital signs like blood pressure and oxygen saturation,
or providing a video-conferencing option which can allow consultations or information related to taking medication.
These tech features provide additional assistance to caregivers via automation and thus save time, energy and cost.
Seniors can enjoy more simple telecommunication
Telecommunication technology has been around for a while, but it's a field that seniors can benefit from immensely, especially through wireless communication that's become ever more widespread. Computer technology is an essential component for quality caregiving for the elderly and disabled nowadays. If we look around, more and more senior care centers are starting to adopt computer use among the elderly. And it's just the beginning.
Smarter living includes the use of particular devices to ease communication and daily tasks. With proper tools, seniors can be supported in staying independent for a longer time. Caregiving agencies can expand and improve their services by choosing the best computers, devices, or applications for their senior clients. Depending on the needs of each individual, caregivers can find a tool that either lets seniors speak to their grandchildren online or helps them get groceries delivered to their doorstep.
Use technology and provide better care with less effort
The main goal these days is to keep seniors longer independent in their own homes, where they prefer to be. The statistics say that 20% of caregivers visits take max 15 minutes and 19% of a homecare workers time is spent travelling. Therefore tools like Oscar Senior are helping care organizations fight these inefficiencies.
With Oscar Senior platform, caregivers can avoid redundant visits by checking on the senior client remotely via video call, or check real-time data and information. Also, caregivers can better prepare for upcoming visits. The result is savings in time and costs.
But it is not only caregivers who benefit from using Oscar Senior. Seniors themselves report to feel less lonely and disconnected thanks to more frequent contact with family and caregivers.
All in all, senior homes and care agencies can find that adding tech options to their caregiving is a rewarding, cost-effective solution that reaps enormous benefits long-term.