Getting our seniors active online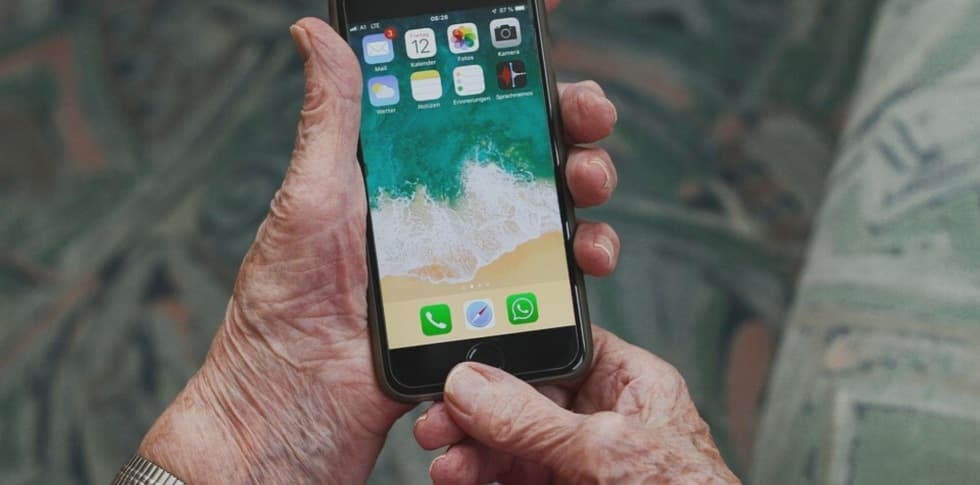 Our seniors can and should take part in the digital revolution. Connecting and being active online is becoming the standard way to nurture relationships for both young and old. Let's help our seniors start discovering online opportunities. As we are moving faster and faster in the Internet age, we need to help our seniors keep up with the pace. The Internet provides exciting ways to grow. Let's show them the steps to begin!
Encouraging seniors to get connected
Does your elderly mother enjoy a game of Scrabble, but has no one to play with when the grandkids are not around? Does your grandfather enjoy his daily paper very early in the morning when the newsstands aren't open yet?
Online opportunities give unmatched convenience to your senior family members. They can find help with daily tasks and fill up their time with activities they enjoy. Joyce, aged 78, living in a retirement home in Florida, says that ever since her son gave her a tablet for her birthday, she has felt more connected to the world.
"At first, I did not believe I would ever learn how to use a tablet. But with the help of my son, I can now make a call and even see him on video. I can also shop from home which gives me a lot more choices since we only have a few shops around here. I found some old friends from high school I lost touch with. Now we talk regularly."
For housebound or hospitalized seniors, the Internet can become a means to connect to the outside world. Of the 39 million people aged 65+ in the United States, up to 3.6 million are unable to leave their homes due to illness or disability. As a consequence, they suffer from a variety of mental health issues including depression and dementia. Getting online is one way to boost brain power, increase independence and improve quality of life. With just an Internet connection and an easy to use device, we can find fulfillment even in our later years.
Choosing the best device for our elderly parents
How can you choose the perfect device for your senior loved one? Some ideas to consider are mobility, hearing and visual aids, application compatibility, and of course user input options. Most of us now have access to a computer where our seniors may take their first steps in getting to know the world of IT. However, a typical computer setup today may have a senior easily confused about all the icons, settings, and various options.
According to an article published by AARP, learning new things takes more time as we get older. Changes in perception and motor control make it hard to see a computer screen, type, or use a mouse. The elderly face lengthy sign-in requirements and bothersome advertisements. A number of things can go wrong without supportive technology.
We recommend a tablet for the non tech savvy. A study with 18 older adults (65–76 years old; 83.3% female) who never used tablet before participated in discussions about their interaction with tablets. Findings suggest that most participants were eager to adopt new technology and willing to learn using a tablet.
A tablet can be equipped with the senior-friendly applications such as Oscar Senior, a solution to help the elderly who find using technology difficult. The simplified interface allows for quick and easy access of features like video calling and viewing photos in the built-in gallery. The fact that it is all-in-one helps seniors stay on track. They do not need to open various other applications to get what they are looking for.
The use of tablets among older adults is rising. According to the Pew Research Center, roughly one-third (32%) of seniors say they own tablet computers, a double-digit increase in 3 years.
A smartphone is recommended for more advanced users. It is an option for those seniors who are more independent, do not have visual impairments, are dexterous, and prioritize the importance of leaving the house with their device. Oscar Senior is also available for the smartphone.
Overcoming the fear of technology
We fear the unknown. The elderly, understandably, are intimidated by technology which appears to be vast and complicated to the untrained eye.
This condition can also be called geriatric technophobia, a term by Morton H Shaevitz Ph.D., ABPP that describes the fear, dislike, or phobia, of technology in older adults, specifically. He mentions in an article in Psychology Today that by succumbing to geriatric technophobia, many older adults are limiting their lives, cutting themselves off from opportunities for learning, becoming more isolated, having difficulty in communicating with family, and that is a malady that is easily overcome.
We can help them take little steps towards mastering a few important tasks on the Internet. Learning about Internet safety is crucial. We must remind them never to give out credit card details to anyone or share passwords on unfamiliar websites.
The elderly may also worry about handling a tablet. With a proper setup, we can assure them they can use it with confidence. A simplified screen with an enlarged font size and just the basic buttons can reassure the elderly. Also, a very useful feature in the Oscar Senior app is remote help. This allows us to log on to their account and fix any problems remotely. In this way, they do not need to do any troubleshooting. This will certainly boost their confidence when using the app.
Helping our seniors gain the courage they need to use technology is an essential first step to getting them active online. They can start with simple tasks such as pressing a button to call a grandchild. Applications built specifically for older adults can be a good start. Confidence in the digital environment will open up a whole new world to our senior citizens.
To help them start, download Oscar Senior application and discover the easiest way for seniors to connect to the online world.