Emergency Button: Provide Immediate Assistance To Save Your Clients' Lives
In Dangerous Situations, Seniors Are Primarily Concerned with Time
Seniors can often find themselves in life-threatening situations. They can suffer a stroke, slip on a wet floor, have sudden nausea, become injured or paralyzed, be ambushed by thieves, suffer heat stroke, or find themselves in any other situation where they immediately need to call for help.
But stress causes paralysis and a person is often only able to take simple and quick actions.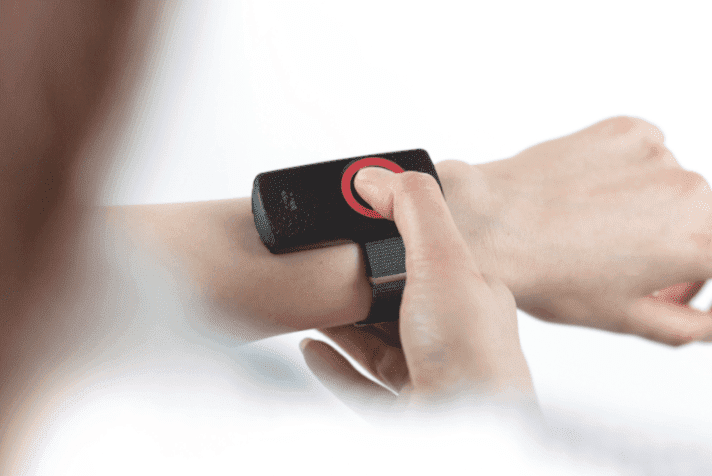 How to Enable Seniors To Call for Your Help ASAP?
The best and fastest way is with the Senzoor emergency button. In case of danger, seniors can call for help by pressing a large button that they carry by themselves at all times.
They don't have to look anywhere for their phone, glasses, or try to dial the right number.

A person in distress
By pressing a button on the sensor, the device sends a call request that the owner needs help. The sensor acknowledges receipt of the request to the senior.
Request for a care provider
The request is sent to the senior's care provider who is connected to Oscar Enterprise and will see the request on his screen.
Verification and solution
of the situation
The care provider will soon check the situation to the best of his ability. He calls the senior via auto-answer call or visits him.
Do you want to know more about Senzoor Emergency Button? Contact us.

"Get inspired by the story of our home care organization Comfort Assisting and find out why we implemented remote care into our daily care routine and how it helped improve communication between our care providers and elderly clients, increase the effectiveness of visits, enhance clients' well-being, and provide customized content to our clients," shares her experience Barbara, CEO of Comfort Assisting.
The push of a single button on the sensor can be handled by touch, with poor eyesight and impaired fine motor skills.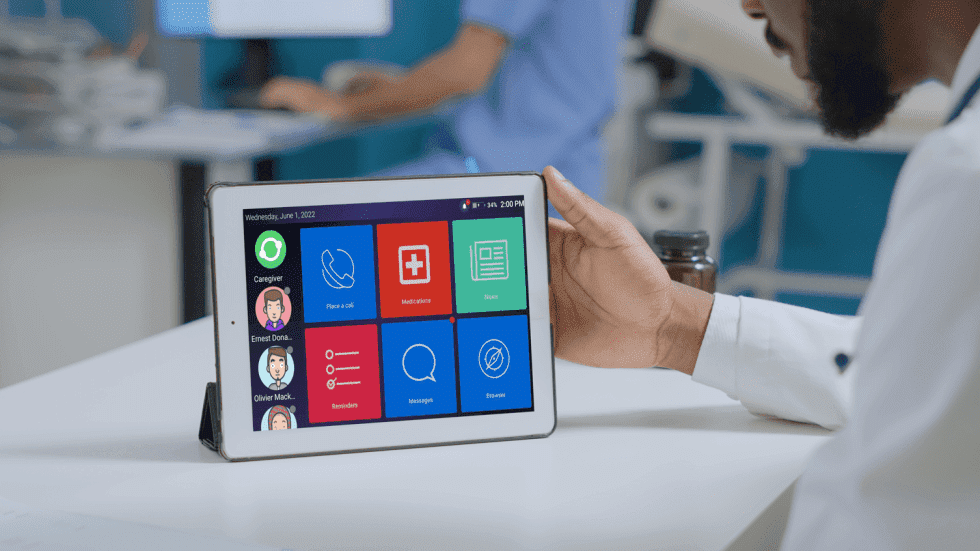 Digital software offers health care workers various features and options that can transform their nursing, management, and living assistance system. While adding this solution to your care-providing routine and setup might seem complicated or time-intensive, it is well worth the effort. The software can simplify the care-providing process dramatically, making it easier than ever to monitor patients, manage facilities and routines, and offer medical care.