Current trends in caregiving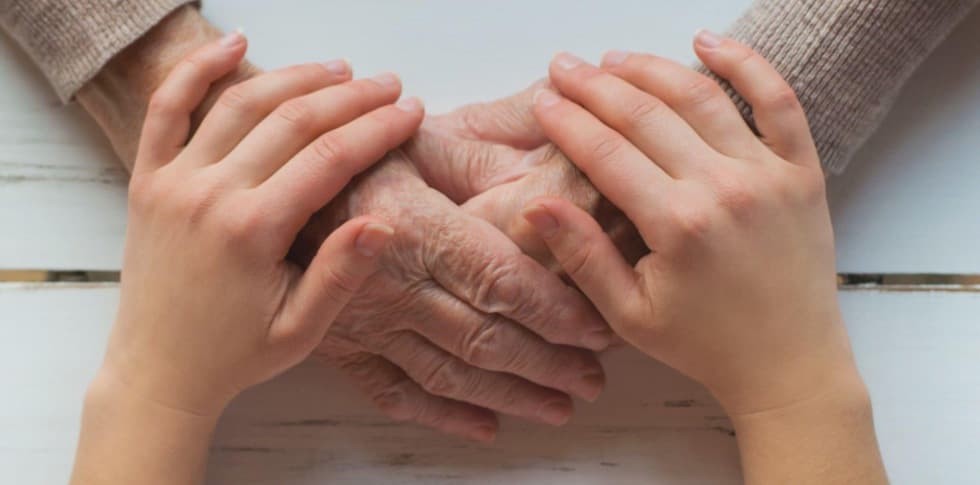 Caring for our elderly loved ones has always been an integral part of our human civilization. In most cultures, elders have been regarded as wise, important members of the family unit as well as of society as a whole. Caring for them was expected, yet nowadays, there are many versions of what caring for our elderly loved ones looks like. Read more about the newest trends in caregiving.
Society has changed dramatically in the course of the past decades. Globalization, changing family structures, and mobility have all contributed to less family caregivers being available to the aging population, thus requiring alternative solutions.
An estimation by the Family Caregiver Alliance finds that 44 million people in the U.S. are providing care and support to an older parent, spouse or other loved one. There is a large population that gives and receives care which needs extra focus. There's a revolution in providing quality care for our loved ones.
Increased life expectancy
Due to medical advancements, human longevity has greatly increased over the past centuries. This results in a need for elderly care for a longer span of time. Our seniors are also healthier, perhaps fighting minor ailments, but strongly intent on living alone or with minimal help. There is a widespread desire for families to help seniors age at home and live independently.
Modern senior care must therefore focus on effective home care solutions. Seniors living alone especially, may need extra support for daily living. Whether decreasing vision or light dementia is causing difficulties, long term home care is essential to a high quality of life. Implementing home support systems is a must. Alarms, motion sensors, pill boxes are just a few of the many options available on the market specifically for seniors.
Demographic shifts
We're having fewer and fewer children than centuries ago. One reason is that women are spending their 20s and 30s undergoing studies and work, ultimately, choosing to become mothers later in life. The median age at which women become mothers in the U.S. is 26, up from 23 in 1994 according to the Pew Research Center.
Fewer offspring means less possibility for caregiving within the family. In the past, a role reversal of a child taking care of his or her parents was common. Moreover, as birth rate declines, the aging population becomes disproportionately larger.
Technology plays a vital role
Laura Sands, professor at the Center for Gerontology at Virginia Tech says that technology will play a big role in helping people stay in their homes, and apps and online tools for family caregivers will be widely adopted. Tech is a key solution to keeping seniors at home and helping them live independently.
At Oscar Senior, we strongly believe that technology will play a vital role in caregiving in the near future. Thus far, Oscar Senior has participated in substantially changing the caregiving landscape. This revolutionary platform was designed for care organizations to facilitate digital communication with their elderly clients.
The platform works on any Android and iOS tablet or smartphone. Due to quick and easy communication, senior care agencies save time and money by reducing the number of unnecessary visits to be made at senior homes. Caregivers too, can better prepare for upcoming visits knowing what is required ahead of time.
What's more, real-time insight can help care agencies have an accurate picture of seniors' well-being. Overall, care agencies can achieve improved efficiency and higher client satisfaction.
Oscar Senior also makes everyday tasks easier to accomplish for its elderly users. By adding ordering services to the app such as a taxi service, online grocery shopping and care visits, these can all be taken care of with a few clicks. If any issues should arise, the app's admin (a caregiver or a family member) can remotely help their senior.
Seniors benefit from technology as well
Connecting to caregivers and family online is a quintessential solution for seniors to maintain independence and good mental health. They can choose to video call, text, share photos, useful links and documents. This opportunity reduces loneliness and mental decline in seniors thanks to more frequent family and caregiver contact. All in all, Oscar Senior was designed to support seniors in living independently for as long as possible. That is why there is also the Oscar Family app that enables family members, friends and family caregivers to stay in touch with and provide support to their elderly.
Caregiving is an ever-changing landscape as global demographics change. We need to adapt to the current needs of our elderly citizens. Seniors may need practical care with taking medication and housework. They may need a lift to their physiotherapist or just a simple walk outside.
However, we mustn't overlook our seniors' emotional needs. Supporting their mental wellbeing includes helping seniors connect to their loved ones. Improve this experience with technology: a video call or chat.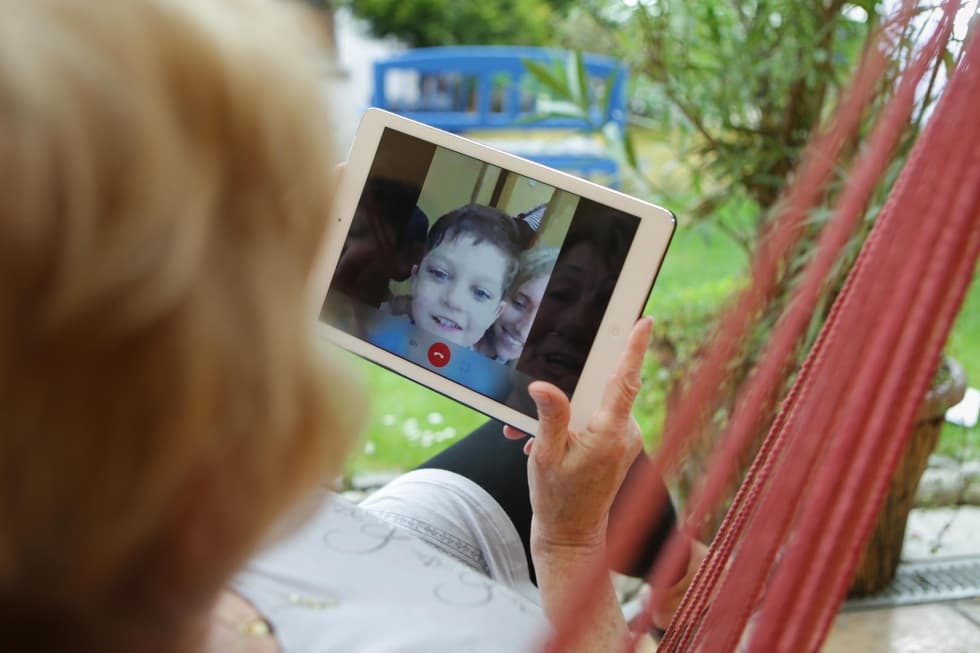 Video chat has reached the masses, it can be used by everyone, no matter their age or technical ability. Let's take a look at a few video calling options you can try with your senior.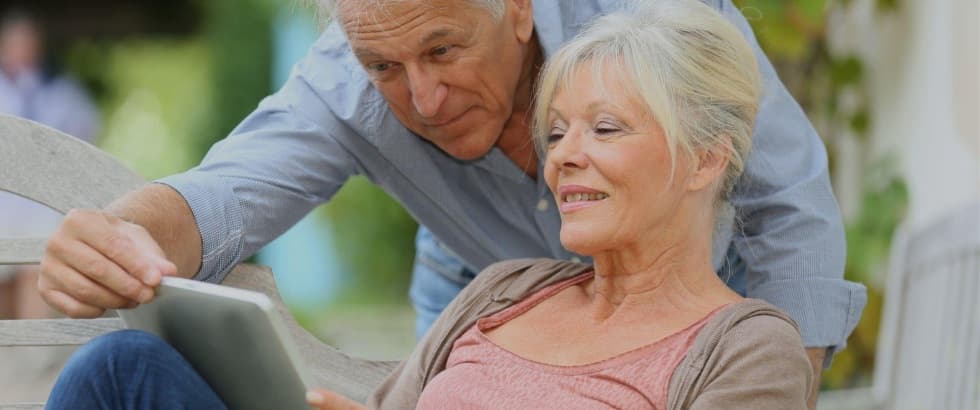 They grew up without the Internet but today they live in a world full of digital technology. We should help our elderly to tap into the digital world in an easy and fun way. Check out these 10 tech gadgets and apps that are perfect for that.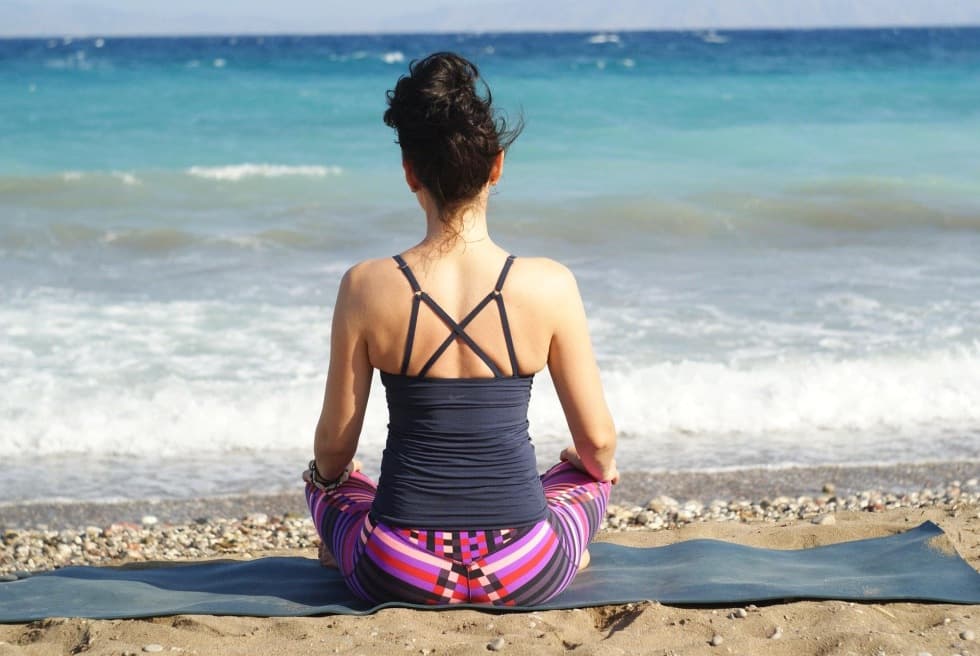 As a caregiver you are at a heightened risk of suffering from mental health problems such as anxiety and depression. Take care of yourself so you can take care of others. Read five tricks on how to keep your sanity as a professional caregiver.