Are robots the new caregivers in this millennium?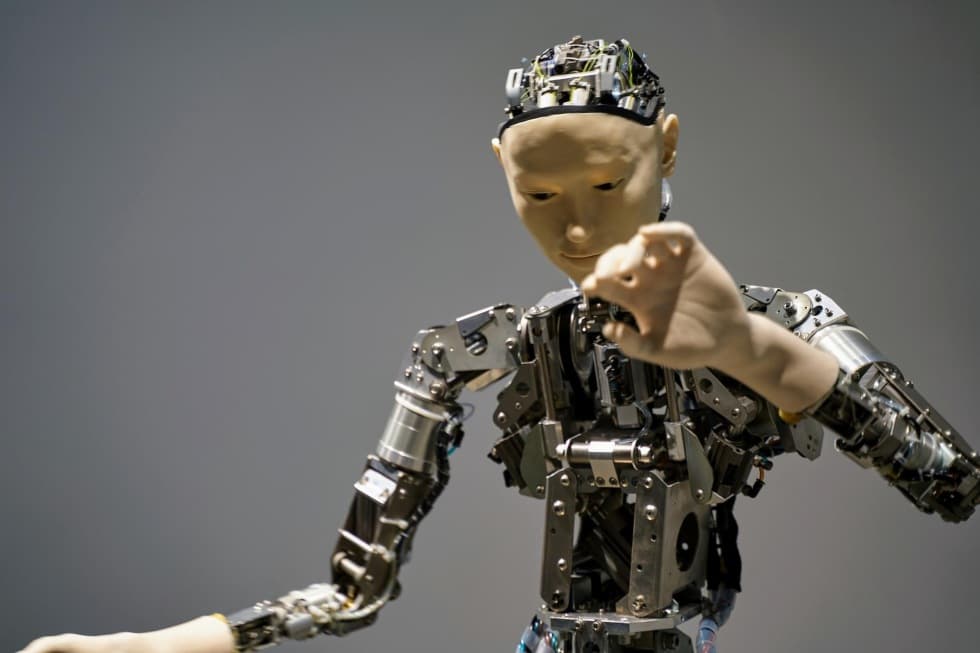 We are facing a crisis in caregiving. The elderly population is growing and with less family caregivers available, society struggles to keep up with the rising disparity. Is it possible to use recent developments of artificial intelligence as a way to avoid a possible societal disaster? Read further to discover the answer.
The answer to this caregiving crisis is virtual care in all its possibilities, and a particularly fascinating invention - robots. Anything from playing a game of chess to alerting senior home staff in case of a fall - nothing is impossible. Robots can be assistants, entertainers, friends, and even caregivers. Will robots be a crucial part of caregiving staff in the future?
Meet Stevie and the senior residents
The Knollwood Military Retirement Community can be found in Washington, D.C. with about 300 senior residents. This senior home was the testing ground for Stevie, a nearly 5 foot robot with a face that reveals care and empathy, and the chance for video chat, as well as a pair of wheels for moving around. Researchers at Trinity College Dublin built the robot to discover the benefits that AI may have in elder care. Stevie is an example of a socially assistive robot, or SAR, developed after months of research into what caregivers and senior clients need.
What does Stevie the robot do?
Provides video chat for residents and staff or family

Recognizes voice commands (such as help me, to alert staff)
Makes deliveries
Manages chores such as cleaning up
But what makes Stevie special?
Researchers noticed that what residents wanted most from the robot, was a friend! They were looking to spend time and have fun together. They felt disappointed if he just left after a task was completed. Thankfully, seniors are able to communicate with it's well-developed AI system. Stevie can recognize bodily movements and respond with canned answers to about 100 common questions.
Additionally, Stevie has a wonderful sense of humor. Laughing and joking around may be just what some seniors need. Seniors can reap enormous benefits from fun, interactive social engagement.
Did you know that laughter...
Relieves stress and pain, particularly beneficial to seniors with chronic ailments
Strengthens the immune system
And improves overall mood, helping combat depression and anxiety
Robots may not be for everyone
Robots may provide the social engagement that many elderly residents desperately need. However, critics state that we mustn't be in a hurry to assume that robots can fully replace human interaction. Elderly who have particular mental conditions may be sensitive to robot interaction. Communicating with a robot can be confusing, even damaging, to their mental health.
There are also residents who don't feel the necessity of human-robot interaction and are more interested in other pursuits. Due to potentially costly implementation of robotics, this is also something to take into consideration and research fully.
Robots revolutionize the elderly care industry
A variety of social robots are available on the market specifically designed for the elderly. Elliq is a proactive social robot created by Intuition Robotics for the purpose of keeping older adults sharp, engaged, and connected. This robot is of a small size built for individual use, which can be an alternative to having one robot assist an entire group or senior home. Programmed with "ambient intelligence" the robot initiates suggestions to the user, to drink water or contact grandchildren, attentively, taking care not to intrude or disrupt. This allows for a gentle, socially aware social companion.
The market for social robots is expected to grow 29% annually from 2019 and 2022. In addition, the demand for rehab robots may grow 45% per year in the same period. Clearly, robots have come into focus with regards to developing technology for seniors, with the addition of rehabilitation robots, or therapy robots, designed to help people with impaired physical functioning.
Can robots benefit everyone?
Despite the skepticism, there is a notable rise in interest regarding robots in senior care. How can robots benefit everyone? A tailored approach may be the answer:
A robot that is able to do a wide variety of tasks according to individual needs - whether a senior needs regular reminders to take their medicine, or if they just need a smile.
A personal robot that stays by seniors' side 24/7, especially those needing advanced care.
Robot technology has now expanded to cater to seniors. Uncovering the possibilities is the next step to expanding elder care services and meeting seniors' needs. What would be your ideal socially assistive robot?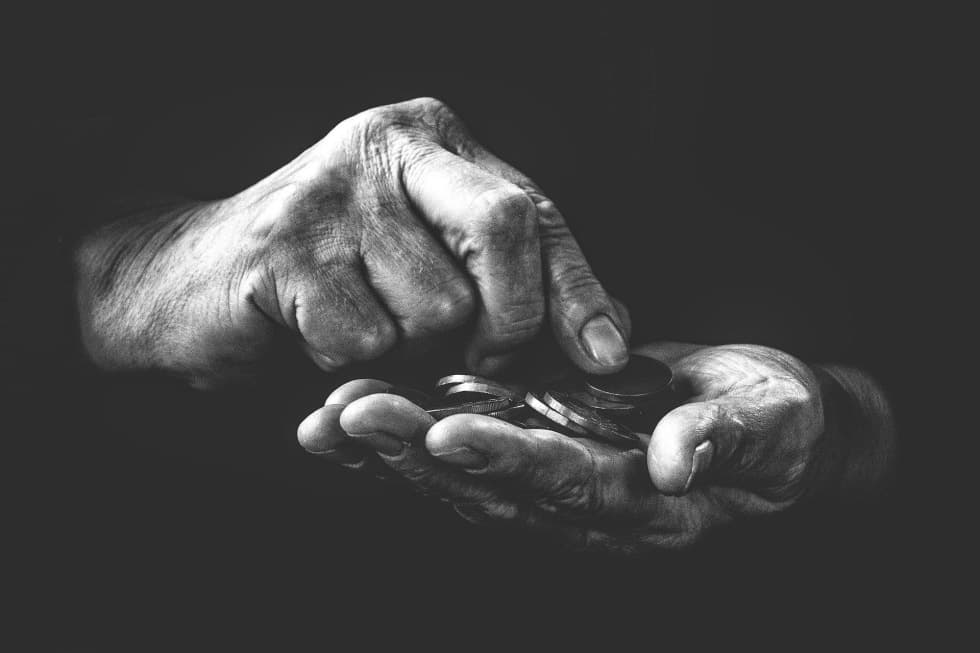 Sadly, for many people who are 59 years and above, retirement doesn't always turn out so well. If you are caregiving someone that has only a set amount of money to retain our life style (also known as fixed income) read how to help your elderly to manage this situation.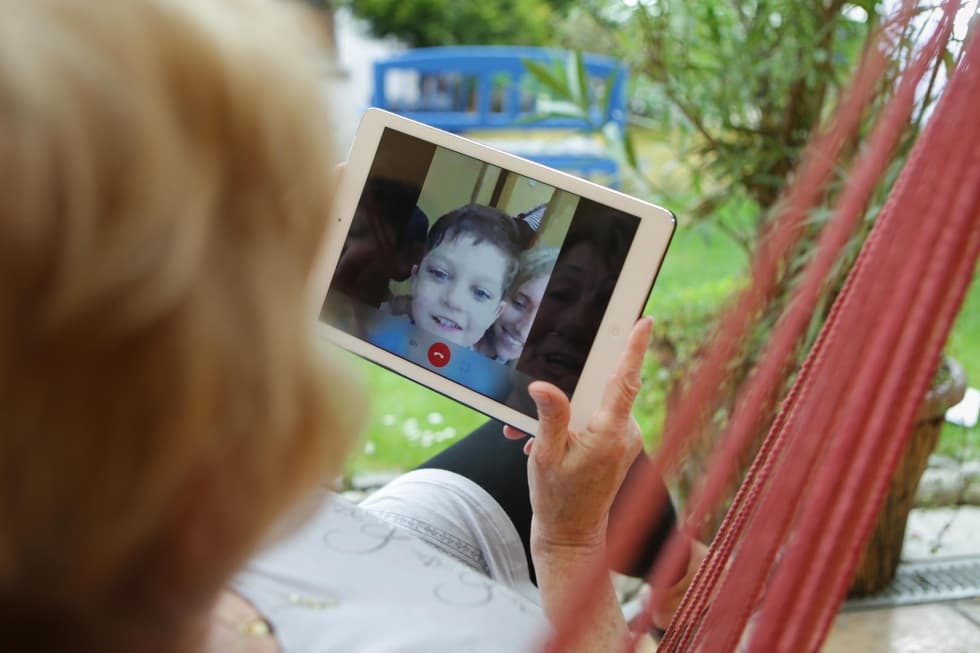 Video chat has reached the masses, it can be used by everyone, no matter their age or technical ability. Let's take a look at a few video calling options you can try with your senior.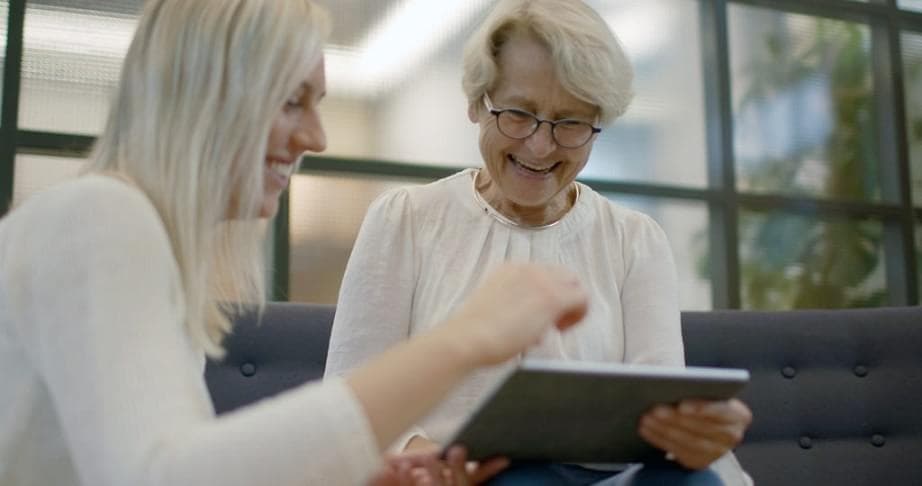 Many years ago I had left the family home for university and later settled down hundreds of miles away from my elderly parents. Read the article to find out how me and my parents dealt with the communication issues over long distance.