8 Smart Technologies Every Senior Should Embrace At Home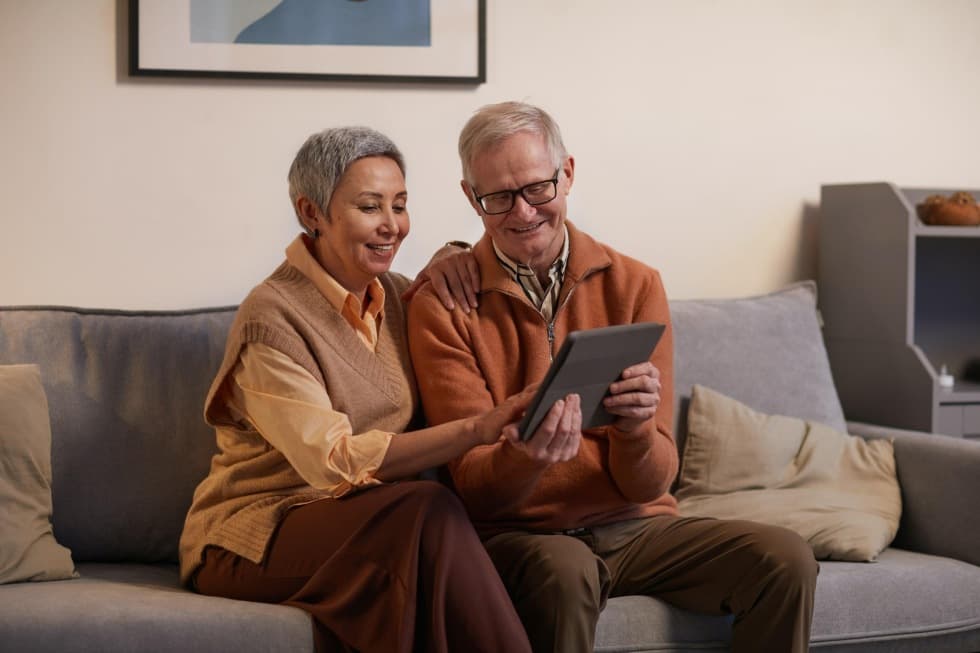 Seniors nowadays have excellent smart technologies available at their fingertips. Anything from smart home features, devices, apps, and more; there are plenty of user-friendly options that can make aging in the comfort of your home convenient and enjoyable. Whether or not you have family nearby, a caregiver, or senior companion, to help you with your needs, all seniors can benefit from the life-changing capabilities of smart tech. Read on to discover eight smart technologies to consider embracing at home.
Robotic technology is making our lives easier every day. Two cutting-edge robotic technologies you may want to consider are cleaners and support animals. Have you ever wished that messes would just go away on their own? With modern technology that wish is now a reality. Robotic cleaners can now take care of some of the less than desirable tasks such as vacuuming the floors. You no longer have to worry about bending or straining your back to deal with cleaning up. In addition, not only is robotic technology practical but also fun too. Robotic technology has been incorporated into entertainment devices as well. For instance, thanks to robotic senior support animals you can enjoy companionship through this technology. Robotic support animals can bring immense joy to your life. Some have amazing features that can react to your touch too.
One major concern you may have with aging in place is mobility. However, safely moving about the home does not have to be difficult. One way to make moving about easier is to have well-lit rooms, and smart lights can be a big help. These lights are motion-activated and can turn on upon entering a room. In order to set up your smart lights, you may want to ensure that your home wiring and electrical are compatible. You could consider looking into a home warranty to have professionals replace any worn-out wiring to have your home better equipped for a smart light system. Once your electrical system is set to go, there are many types of smart lights to consider. Smart home automated lights, night, under the bed, or even toilet lights are all great options that prevent fumbling in the dark for a light switch.
Get in touch with our Senior Living Specialist and learn how Oscar Senior can meet the needs of your community
3. Automatic Appliance Shut Off
Smart technology can help with your homes' safety as well. For instance, one major cause of kitchen fires is unattended cooking. If you want to continue to enjoy preparing home-cooked meals, it would be a great idea to consider smart appliance shut off. It doesn't take much to have it installed, and it is well worth it. If you happen to forget you left your stove or oven on when watching TV, a smart shut-off automatically turns off your appliance if it is left unattended for too long.
One technology you can't miss is a family caregiver app. These types of apps can provide many social benefits to your loved one. A family caregiver app can connect you to family close and afar through auto video calling and messaging. Being able to see family face to face over video can really boost spirits and provide connectivity for open communication. Not only can you have fun with video calls, but a family caregiving app can allow you to access news and your favorite games all from a tablet or smartphone. Another convenient feature is that you can provide access to loved ones as well to help you with any care needs you may have.
Installing smart home automation sensors is another great way to promote safety and security. Sensors are motion-activated and can help monitor and keep track of movement around the home. There are a variety of types of sensors to monitor anything from doors opening to water leaks. Sensors can help to prevent hazards and also be a great additional security feature to help keep the home and surrounding areas secure.
You may be interested in monitoring your vitals as well as your daily activity level. While there are many devices on the market that can help you track such information, a smartwatch is a great option to help you be in tune to your body. Medical watches keep track of how much you're moving about as well. Knowing how much you walk can help keep you motivated and maintain a healthy balance of rest as well as exercise.
Medication management may be an important part of your daily routine. Coordinating when to take certain medications and counting doses can be hard to remember. A smart medication dispenser can be very helpful with managing your medication on a daily basis. A medication dispenser can help to count doses, and at times even comes with voice notification reminders.
Another helpful smart technology for seniors are adjustable beds. Being able to adjust a bed can bring comfort and a better night sleep. Not only are smart beds adjustable, but also sport health features such as sleep monitoring and climate control. Sleep monitoring can help to give you a better idea of your sleep patterns and can help you determine how to get more shut-eye.
Moving forward with the help of technology
Many seniors may forget about how smart technology at home can have such a positive impact on their lives. Such technologies may open up and provide the opportunity to live a lifestyle at home not otherwise thought possible. There are so many ways to age in place in the house you have called home for so many years. Take advantage of smart tech today, and continue to make memories at home you and your family will cherish.
Additionally, although this past year hasn't been easy, we do have some good news. We have a gift for you.
Right now, you can try our Oscar Enterprise solution completely free for one month. We believe that Oscar Senior is a resident focused solution for real time enhanced connections between residents, staff, caregivers and their families.
So go ahead and try it out for free. Delight your senior residents and be their hero again.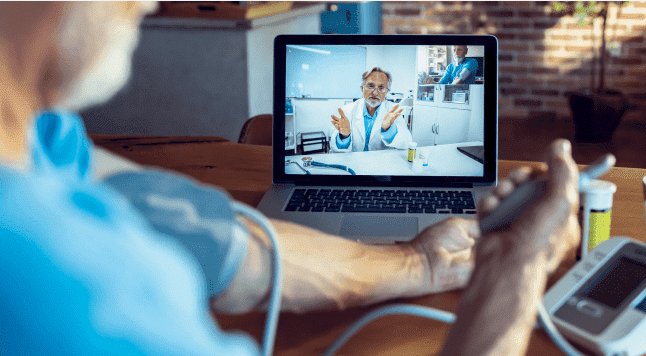 Inspirujte se našimi rychlými tipy a triky pro poskytování vzdálené/digitální péče. Ukážeme vám, jaké možnosti vám digitální péče přináší, jak konkrétně využít některé funkcionality a zefektivnit tak svou péči. V tomto článku se zaměříme na vzdálené vzdělávání.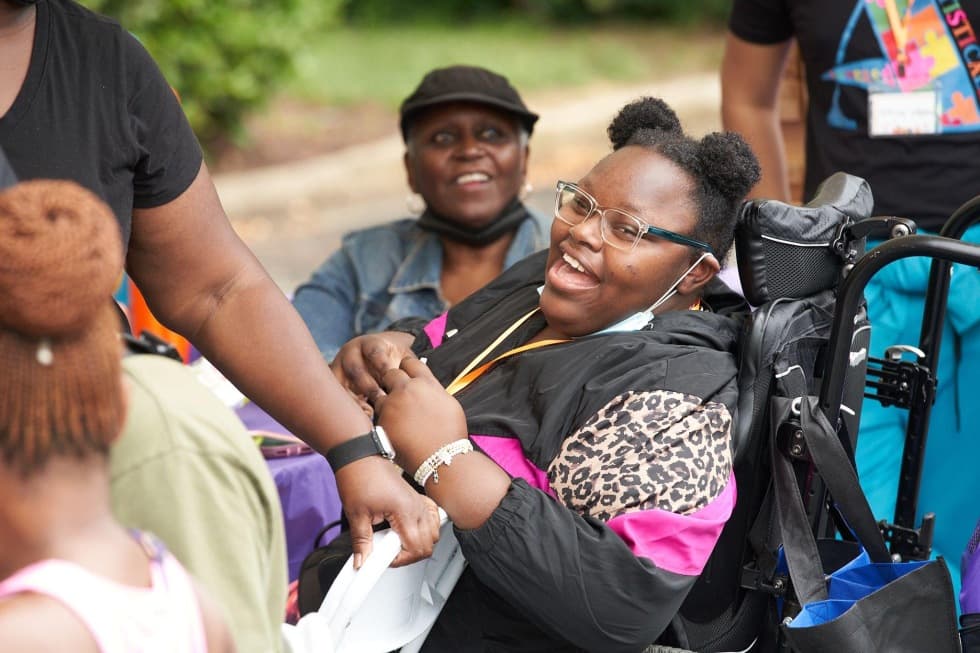 "Zavést vzdálenou péči jsme se rozhodli zejména proto, abychom našim klientům pomohli propojit se online nejen s pečovateli, ale i mezi sebou, a to snadno a jednoduše. Výhodu v poskytování tohoto typu péče jsme viděli především v menší potřebě personálu a zároveň větší nezávislosti klientů, kterým budeme moci nabídnout více soukromí, ale ne na úkor osamělosti. A to se také povedlo. Jak? Inspirujte se naším příběhem," říká Rob Malone, výkonný ředitel The Arc Prince George's County.

"Inspirujte se příběhem pečovatelské organizace Comfort Assisting a zjistěte, proč a jak pomohla vzdálená péče zlepšit komunikaci mezi pečovateli a našimi klienty, jak jsme zefektivnili práci pečovatelů a zlepšili pohodu klientů" sdílí své zkušenosti Barbara, ředitelka Comfort Assisting.