10 Great Tech Gadgets for Seniors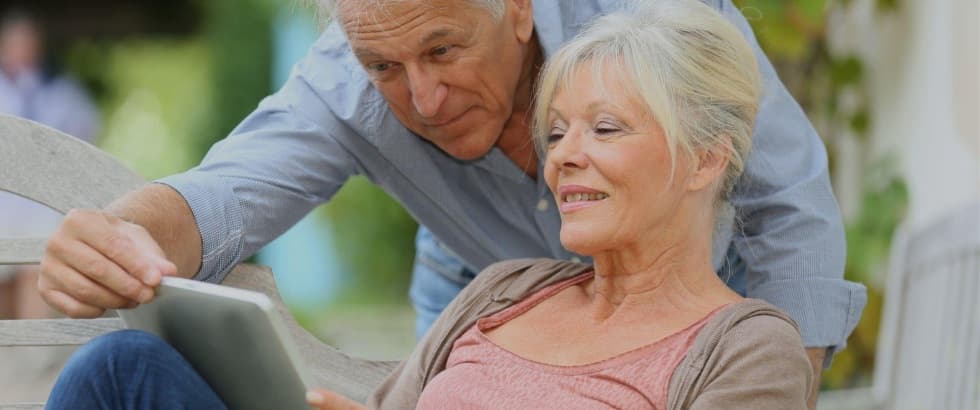 They grew up without the Internet but today they live in a world full of digital technology. And they are struggling. We should help our elderly to tap into the digital world in an easy and fun way. That is why we've compiled a list of 10 various tech gadgets and apps that are perfect for the older generation. Check them out.
1) Senior friendly mobile device
The Apple iPad is the most recommended alternative to a computer for seniors. It is hand-held, lightweight, with the option to easily magnify images for better viewing. Seniors can open apps with just a tap or view photos by swiping left and right, there is no need for typing or using the mouse.
2) Special mobile app for elderly, their families and caregivers
Oscar Family is an app built for non tech-savvy seniors to help use their device in a simple, understandable way. With this all-in-one app downloaded on their tablet, the elderly can call, chat, read the news, check the weather, and browse photos. It helps their caregivers check up on them via the autoreply video calling feature, where the call starts automatically. The remote help option allows their contact to log on to their account and modify settings or fix problems even from a distance. And they can add meds reminders etc. There is also an Oscar Senior platform designed for home care agencies and other companies providing eldercare.
3) Communication online for free
Skype has become a widely known app for voice and video calling as well as instant messaging. Used by millions, you can easily find friends and family already signed up, making it easy to establish contact.
4) Improved hearing
Wireless headphones are a way to help seniors hear any audio from their device better. Once you have connected the headphones via bluetooth, in the future, all they need to do is just turn them on whenever needed, and start listening. This can greatly improve the quality of your video calls, or help them fully enjoy any other audio feature, such a radio show.
5) Clear sound
Another gadget for improving your senior's audio experience are high-quality speakers. The Serene Innovations speaker has a unique "adjustable voice enhancement" feature that makes for ultra clear sound, helping the elderly, especially those hard of hearing, to be able to hear every word distinctly.
6) Health care in a mobile app
CareZone is a health app that helps seniors take their medication regularly with a simple notification on their phone. The app also includes a number of features for storing information about meds, keeping a journal about their health status, and a special calendar for appointments.
7) Advices from medics online
Further related to health, we suggest WebMD for a vast resource of health-related topics. Users can write to professionals online and there are great articles on health and medicine which your elderly loved one can browse at any time.
8) Heart rate measuring technology
Another useful and quite fascinating medical app is Instant Heart Rate by azumio, which measures your heart rate through the camera lens on any device by observing the color changes of a fingertip. It's a quick and practical way for seniors to check and track their physical condition.
9) Cognitive games to keep elderly mind sharp
We recommend Lumosity for those seniors who are young at heart, who are intent on keeping their minds sharp while passing time in a fun, meaningful way. And it's not just any random game app you can find online, Lumosity is a free platform of cognitive games to strengthen memory, attention, flexibility, and more, designed and tested by neuroscientists.
10) Audiobooks instead of paper ones
For the visually impaired seniors, we highly recommend listening to audiobooks for learning and entertainment. With Audible, your loved one can access thousands of books, which they can download to their device.
Do you have anything on mind that you would add to this list?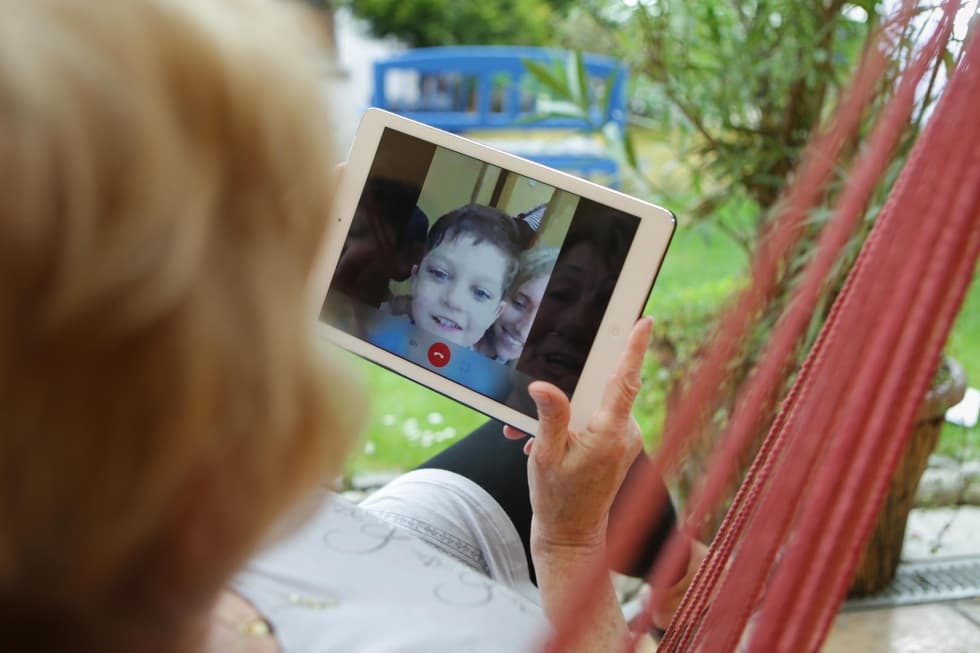 Video chat has reached the masses, it can be used by everyone, no matter their age or technical ability. Let's take a look at a few video calling options you can try with your senior.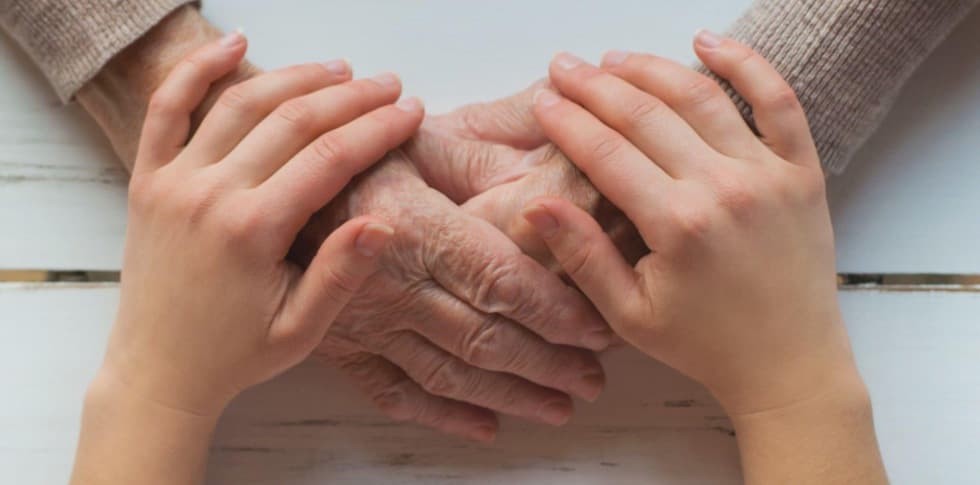 Caring for our elderly loved ones has always been an integral part of our human civilization. Yet nowadays, there are many versions of what caring for our elderly loved ones looks like. Read more about the newest trends in caregiving.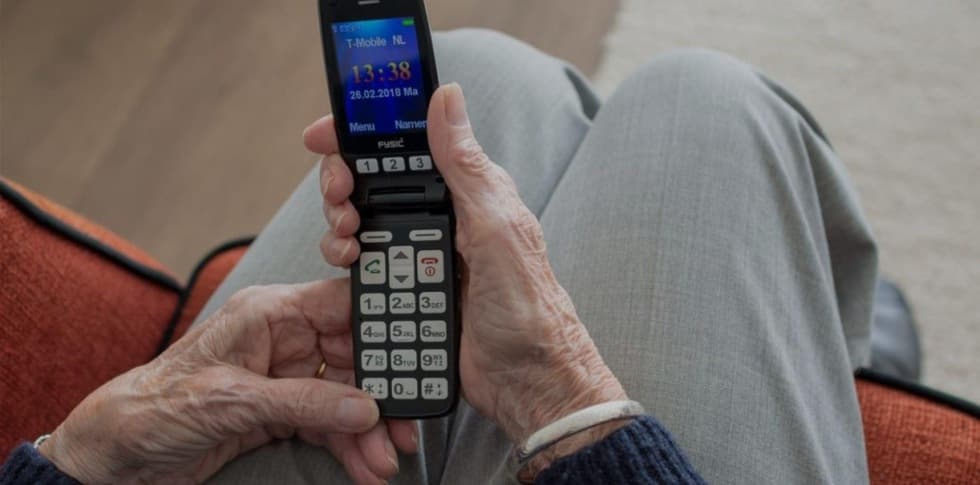 The Pew Research Center shows that about 80% of Americans over the age of 65 own a cell phone of any kind. They try to embrace new mobile technology by getting a big button cell phone. But is a big button cell phone really the best option for seniors?